Current PRP Residents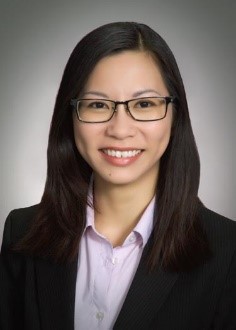 Shinny-Yi  (Cindy) Chou, MD, PhD is a PGY2 resident in the PRP. She is working with her mentor Robert Sweet, MD, to examine mechanisms underlying auditory dysfunctions and social communication deficits in schizophrenia using mice models.
Selected Publications:
Pittenger S, Chou S, Barrett S, Catalano I, Lydiatt M, Bevins R. Nicotine- and cocaine-triggered methamphetamine reinstatement in female and male Sprague-Dawley rats, Pharm Biochem Beh. 2017;159: 69-75. doi: 10.1016/j.pbb.2017.07.003.
Chou S, Davis C, Jones S, Li M. Repeated effects of the neurotensin receptor agonist PD149163 in three animal tests of antipsychotic activity: focusing on its tolerance effect and impacts on clozapine," Pharm Biochem Beh, 2015; 128: 78-88. doi: 10.1016/j.pbb.2014.11.015. 
Chou S, Jones S, Li M. Adolescent olanzapine sensitization is correlated with hippocampal stem cell proliferation and survival in a maternal immune activation rat model of schizophrenia, Brain Res, 2015; 1618: 122-35. doi: 10.1016/j.brainres.2015.05.036.
---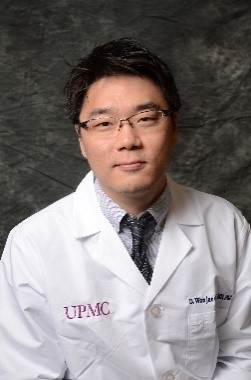 Daniel Wonjae Chung, MD, PhD is a PGY1 resident in the PRP working under the mentorship of David Lewis, MD. Using a top-down translational approach across different species and experimental conditions, his PhD work introduced a novel hypothesis that cognitive dysfunction in schizophrenia may arise from an excessive pruning of excitatory synapses on parvalbumin interneurons due to dysregulated alternative splicing. As a PRP resident, he investigates the role of cell type-specific splicing factors that may regulate the alternative splicing of synaptic genes in normal development and schizophrenia.
Selected Publications::
Chung DW, Wills ZP, Fish KN, Lewis DA. Developmental pruning of excitatory synaptic inputs to parvalbumin interneurons in monkey prefrontal cortex. Proc Natl Acad Sci USA, 2017;114:E629-E637.
Chung DW, Fish KN, Lewis DA. Pathological Basis for Deficient Excitatory Drive to Cortical Parvalbumin Interneurons in Schizophrenia. Am J Psychiatry. 2016;173:1131-1139.
Chung DW, Volk DW, Arion D, Zhang Y, Sampson AR, Lewis DA. Dysregulated ErbB4 Splicing in Schizophrenia: Selective Effects on Parvalbumin Expression. Am J Psychiatry. 2016;173:60-68.
---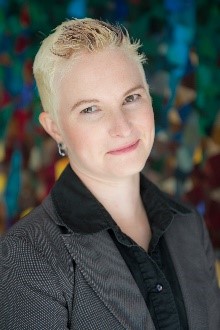 Kristen Eckstrand, MD, PhD is a PGY4 resident in the PRP working under the co-mentorship of Mary Phillips, MD and Erika Forbes, PhD. Her current research focuses on the development of risk behaviors and affective psychopathology in youth, with a focus on vulnerable populations. Her research has been recognized with awards from the American Academy of Child and Adolescent Psychiatry and the American Association of Directors of Psychiatric Residency Training.
"The PRP's focus on supportive and quality mentorship made my transition between fields of research (adulthood insulin resistance to adolescent mental health) smooth and exciting. The program's flexibility combined with a collaborative research environment easily facilitates research exploration and accomplishment."
Selected Publications:
Eckstrand KL, Hanford LC, Bertocci M, Chase HW, Greenberg T, Lockovich J, Stiffler R, Aslam HA, Graur S, Bebko G, Forbes EE, Phillips ML. Trauma-associated anterior cingulate connectivity during reward processing predicts affective and anxiety states in young adults. Psychological Medicine. 2018; 1-10. doi:10.1017/S0033291718002520. 
Eckstrand KL, Mummareddy N, Zhou M, Kang H, Zald D, Silver HJ, Niswender K, Avison MJ. An insulin resistance associated neural correlate of impulsivity in type 2 diabetes mellitus. PLOS One, 2017;12(12):e0189113. 
Eckstrand KL, Choukas-Bradley S, Mohanty A, Cross M, Allen NB, Silk JS, Jones NP, Forbes EE. Increased functional connectivity in social reward networks is associated with adolescents' risky sexual behavior. Developmental Cognitive Neuroscience. 2017; 27:1-9. doi: 10.1016/j.dcn.2017.07.004 
---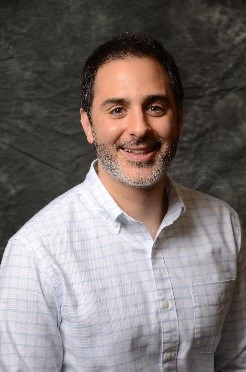 Matt Geramita, MD PhD is a PGY1 in the PRP working under the mentorship of Susanne Ahmari, MD, PhD. Matt's interests in psychiatry and computational neuroscience grew out of a fascination with the physics of biological systems. He was introduced to neuroscience at the NIH, where he used neuroimaging to study neural networks in schizophrenia. He then took a slight detour away from psychiatry during his PhD, using in vitro electrophysiology and computer modeling to understand the neural coding responsible for smell. Now focused on Obsessive Compulsive Disorder, Matt's work in the Ahmari lab uses optogenetics, in vivo electrophysiology and computational modeling to dissect the neural circuits driving compulsive behaviors. 
Selected Publications:
Geramita M, Urban NN. Differences in feed-forward inhibition on mitral and tufted cells lead to distinct modes of intensity coding. Journal of Neuroscience. 2017;37(6):1428-1438. PMID: 28028200
Geramita M, Urban NN. Postnatal odor exposure increases the strength of interglomerular lateral inhibition onto olfactory bulb tufted cells. Journal of Neuroscience. 2016; 36(49): 12321-12327. PMID: 27927952
Geramita MA, Burton SD, Urban NN. Distinct lateral inhibitory circuits drive parallel processing of sensory information in the mammalian olfactory bulb. eLife. 2016;5. PMID: 27351103
---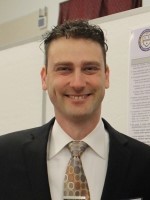 Gil Hoftman, MD, PhD is a PGY4 resident and Chief Resident of the PRP. He has been a mentee of David Lewis, MD for many years. Using studies of postmortem human brain tissue research, he aims to understand the neural substrate of altered cognition in schizophrenia and its occurrence during postnatal development. He is also a fellow in the child and adolescent psychiatry program, and appreciates the flexibility provided by the Residency Program Directors to tailor his residency training to his individual clinical and research needs.
"The PRP has helped me by providing multiple mentors for guidance and support, and by protecting time to conduct research without compromising my clinical training. Our thriving research community excites me and deepens my passion and commitment to research!"
Selected Publications:
Hoftman GD, Dienel SJ, Bazmi HH, Zhang Y, Chen K and Lewis DA. Altered Gradients of Glutamate and GABA Transcripts in the Cortical Visuospatial Working Memory Network in Schizophrenia. Biological Psychiatry, 2018; doi: 10.1016/j.biopsych.2017.11.029. 
Hoftman GD*, Datta D* and Lewis DA. Layer 3 excitatory and inhibitory circuitry in the prefrontal cortex: Developmental trajectories and alterations in schizophrenia. Biological Psychiatry. 2017; 81(10):862-73. *Co-first authors.
Fish KN*, Hoftman GD*, Sheikh W, Kitchens M and Lewis DA. Parvalbumin-containing chandelier and basket cell boutons have distinctive modes of maturation in monkey prefrontal cortex. J Neuroscience, 2013; 33(19):8352–8358. *Co-first authors.
---
Aaron Jenkins, MD joined the PRP in 2017 under the mentorship of David Volk, MD, PhD. His current project focuses on the molecular characterization of cortical microglia in post-mortem tissue from individuals diagnosed with schizophrenia.  He is a CAP fellow and has particularly enjoyed working in the Child and Adolescent Bipolar Spectrum Services clinic.  He looks forward to continuing to broaden his clinical experiences while continuing to think of how to best bridge these with his interests in basic neuroscience.
Publications:
Jenkins AK, Paterson C, Wang Y, Hyde TM, Kleinman JE, Law AJ. "Neurexin 1 (NRXN1) splice isoform expression during human neocortical development and aging." Mol Psychiatry, 2016, 21(5):701-6. doi: 10.1038/mp.2015.107.
Jenkins AK.  Reflections on the past and utility for the present, Academic Psychiatry, 2014, 38(6):737-9. doi: 10.1007/s40596-014-0228-2. 
Jenkins A, Apud JA, Zhang F, Decot H, Weinberger DR, Law AJ. "Identification of candidate single-nucleotide polymorphisms in NRXN1 related to antipsychotic treatment response in patients with schizophrenia." Neuropsychopharmacology. 39(9):2170-8. doi: 10.1038/npp.2014.65
Theiss AL, Jenkins AK, Okoro NI, Klapproth JM, Merlin D, Sitaraman SV.  "Prohibitin inhibits tumor necrosis factor alpha-induced nuclear factor-kappa B nuclear translocation via the novel mechanism of decreasing importin alpha3 expression." Mol Biol Cell. 20:4412-23. doi: 10.1091/mbc.E09-05-0361.
---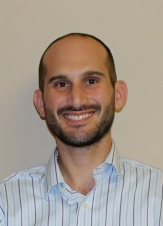 Ian Kratter, MD, PhD is a PGY4 resident studying neuropsychiatric predictors of cognitive outcomes following deep brain stimulation for Parkinson's disease under the guidance of an interdisciplinary team of mentors that includes Mark Richardson, MD, PhD, a functional neurosurgeon; Jordan Karp, MD, a geriatric psychiatrist; and, Luke Henry, PhD, a neuropsychologist. By calculating volumes of tissue activation and performing connectomic analyses on each patient, they hope to better understand how pre-operative clinical phenotypes might interact with local and network effects of deep brain stimulation to produce variation in post-operative outcomes.
Selected Publications:
Kratter IH, Zahed H, Lau A, Tsvetkov AS, Daub AC, Weiberth KF, Gu X, Saudou F, Humbert S, Yang WX, Osmand A, Steffan JS, Masliah E, Finkbeiner S. Serine 421 regulates mutant Huntingtin toxicity and clearance in mice. J Clin Invest. 2016; 126(9):3585-97.
Lee JM, Kim KH, Shin A, Chao MJ, Abu Elneel K, Gillis T, Mysore JS, Kaye JA, Zahed H, Kratter IH, Daub AC, Finkbeiner S, Li H, Roach JC, Goodman N, Hood L, Myers RH, MacDonald ME, Gusella JF. Sequence- Level Analysis of the Major European Huntington Disease Haplotype. Am J Hum Genet. 2015; 97(3):435-44.
Kratter IH, Richardson RM, Karp JF. DBS in major depression. In Deep Brain Stimulation: Techniques and Practice, edited by William S. Anderson, New York, New York: Thieme Medical Publishers, Inc. In press. 
---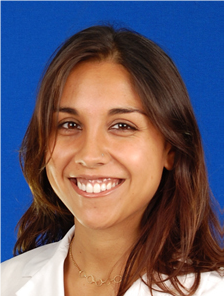 Paven Aujla Lidstone, MD, PhD is a PGY3 resident and mentee of David Volk, MD, PhD. She is currently investigating the morphological and molecular properties of microglia in human postmortem brain tissue to better understand the role of immune activation in schizophrenia. She is additionally on the child track and plans to pursue a fellowship in child and adolescent psychiatry.
Selected Publications:
Aujla PK, Bogdanovic V, Naratadam GT, Raetzman LT. Persistent expression of activated Notch in the developing ventral diencephalon affects survival of pituitary progenitors and pituitary structure. Developmental Dynamics, 2015; 244: 921-934. Cover article.
Aujla PK, and Huntley GW. Early postnatal expression and localization of matrix metalloproteinases-2 and -9 during establishment of rat hippocampal synaptic circuitry. J. Comp. Neurol. 522: 1249-1263, 2014.  
Aujla PK, Naratadam GT, Xu L, Raetzman LT. Notch/Rbpjκ signaling regulates differentiation of hypothalamic arcuate neurons. Development. 140: 3511-3521, 2013.
---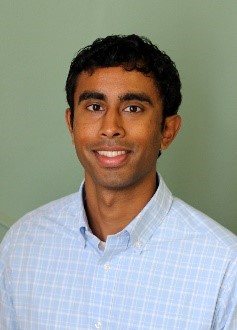 Manivel Rengasamy, MD joined the PRP in 2015 under the mentorship of Lisa Pan, MD. His research centers around the role of cytokines in depression, with an ongoing research study supported by AACAP's Pilot Research Award. His research was awarded at the national level from the Academy of Psychosomatic Medicine.  He also initiated a quality improvement project at UPMC Western Psychiatric Hospital involving brief telephone interventions to patients after discharge from inpatient adolescent psychiatric unit.  
"The PRP was integral in providing me the opportunities and mentorship to developing my research career, particularly in being flexible in providing time to pursue my desired research activities."
Selected Publications:
Rengasamy M, McClain L, Gandhi P, Segreti AM, Brent D, Peters D, Pan L. Associations of plasma interleukin-6 with plasma and cerebrospinal fluid monoamine biosynthetic pathway metabolites in treatment-resistant depression. Neurology, Psychiatry and Brain Research. 2018; 30:39-46.
Pan LA, Martin P, Zimmer T, Segreti AM, Kassiff S, McKain BW, Baca CA, Rengasamy M, Hyland K, Walano N, Steinfeld R. Neurometabolic disorders: potentially treatable abnormalities in patients with treatment-refractory depression and suicidal behavior. American Journal of Psychiatry. 2016; 174(1):42-50.
Rengasamy M, Mansoor B, Hilton R, Porta G, He J, Emslie GJ, Mayes T, Clarke GN, Wagner KD, Keller MB, Ryan ND, Birmaher B, Shamseddeen W, Asarnow JR, Brent DA. The bi-directional relationship between parent-child conflict and treatment outcome in treatment-resistant adolescent depression. Journal of the American Academy of Child and Adolescent Psychiatry, 2013; 52(4): 370-7.
---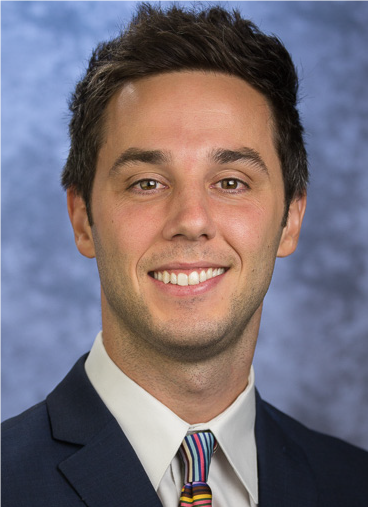 Alfredo Sklar, MD, PhD is a PGY3 resident under the mentorship of Dean Salisbury, PhD. His current research focuses on characterizing impairments in visual processing and selective attention as well as their impact on functional outcomes among individuals with schizophrenia spectrum disorders following their first psychotic break. Work in the Clinical Neurophysiology Research Laboratory has provided him the opportunity to expand his expertise in human multimodal imaging techniques including EEG, MEG, and structural MRI.
Selected Publications:
Hoffman LA, Sklar AL, and Nixon SJ. The Effects of Acute Alcohol on Psychomotor, Set-shifting, and Working Memory Performance in Older Men and Women. Alcohol, 2015; 49(3): 185-191.
Sklar AL and Nixon SJ. Disruption of sensory gating by moderate alcohol doses. Psychopharmacology, 2014; 231(22):4393-4402.
Sklar AL, Boissoneault J, Fillmore MT, Nixon SJ Interactions between age and moderate alcohol effects on simulated driving performance. Psychopharmacologyk, 2014; 231(3): 557-566.
---

Past PRP Residents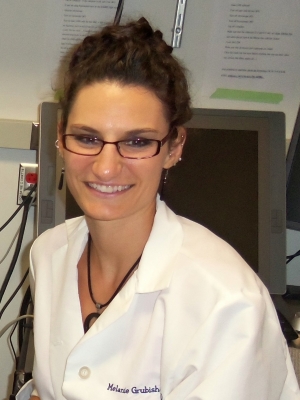 Melanie Grubisha, MD, PhD participated in the PRP between 2013 and 2017. Her research project was focused on impairments in dendritic morphogenesis in schizophrenia under the mentorship of Robert Sweet, MD. She then held a postdoctoral appointment, supported by the Training for Transformative Discovery in Psychiatry grant. Dr. Grubisha was appointed as Assistant Professor of Psychiatry in 2019 and has a K08 award from the National Institute of Mental Health. In addition to her research, she also sees patients one day per week in a homeless clinic in Pittsburgh.
Selected Publications:
Russell TA*, Grubisha MJ*, Remmers CL, Kang SK, Forrest MP, Smith KR, Kopeikina KJ, Gao R, Sweet RA, Penzes P.  A schizophrenia-linked KALRN coding variant alters neuron morphology, protein function, and transcript stability. Biol Psychiatry. 2018;83(6):499-508. PMID:29241584.
Grubisha MJ*, Lin CW*, Tseng GC, Penzes P, Sibille E, Sweet RA. Age-Dependent Increase in Kalirin-9 and Kalirin-12 in Human Orbitofrontal Cortex. Eur J Neurosci. 2016; 44(7):2483-2492. PMID: 27471199.
Liu TT*, Grubisha MJ*, Frahm KA, Wendell SG, Liu J, Ricke WA, Auchus RJ, DeFranco DB. Opposing Effects of Cyclooxygenase-2 (COX-2) on Estrogen Receptor β (ERβ) Response to 5α-reductase Inhibition in Prostate Epithelial Cells. J Biol Chem. 2016; 291(28):14747-60. doi: 10.1074/jbc.M115.711515. PMID: 27226548 *denotes equal first author.
---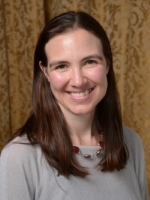 Danella Hafeman, MD, PhD participated in the PRP at UPMC Western Psychiatric Hospital between 2009 and 2012. Her research project was focused on Bipolar Disorder and neuroimaging, under the mentorship of Mary Phillips, MD. She then held a postdoctoral appointment, supported by the Innovative Methods in Pathogenesis and Child Treatment Training grant. She was appointed as Assistant Professor of Psychiatry in 2017 and has a K01 Award from the NIMH.
"The opportunities through the PRP allowed me to explore a new area of research, learning how to analyze and interpret fMRI data. While I had a strong background in statistics (through my PhD in epidemiology), the protected time and strong mentorship facilitated my development as a neuroimaging researcher during my residency and child fellowship."
Selected Publications:
Hafeman DM, Merranko J, Axelson D, Goldstein B, Goldstein T, Monk K, Hickey MB, Sakolsky D, Diler R, Iyengar S, Brent D, Kupfer D, Birmaher B. Toward the definition of a bipolar prodrome: Dimensional predictors of bipolar spectrum disorder in at-risk youth. American Journal of Psychiatry. 2016;173(7):695-704.
Hafeman D, Bebko G, Bertocci MA, Fournier JC, Chase HW, Bonar L, Perlman SB, Travis M, Gill MK, Diwadkar VA, Sunshine JL, Holland SK, Kowatch RA, Birmaher B, Axelson D, Horwitz SM, Arnold LE, Fristad MA, Frazier TW, Youngstrom EA, Findling RL, Phillips ML. Amygdala-prefrontal cortical functional connectivity during implicit emotion processing differentiates youth with bipolar spectrum from youth with externalizing Disorders. Journal of Affective Disorders. 2016;208:94-100.
Hafeman D, Merranko J, Goldstein T, Axelson D, Goldstein B, Monk K, Hickey MB, Sakolsky D, Diler R, Iyengar S, Brent D, Kupfer D, Kattan MW, Birmaher B, Individualizing the bipolar prodrome: person-level risk calculator to predict new-onset bipolar spectrum disorder in youth at familial risk. JAMA Psychiatry. 2017.
---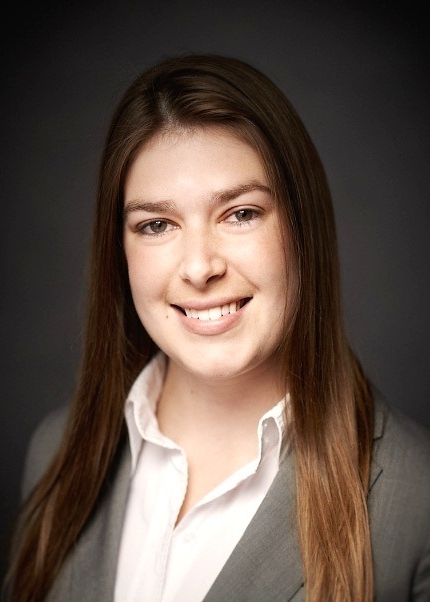 Heather Joseph, DO participated in the PRP program from 2013 to 2016 and conducted research on familial transmission of ADHD and paternal parenting styles, mentored by Brooke Molina, PhD. Currently, she is a postdoctoral scholar supported by the Innovative Methods in Pathogenesis and Child Treatment Training grant, and an attending on the Behavioral Health Consult service at CHP. She was the Klingenstein Third Generation Foundation Fellowship in ADHD recipient for 2017 and has submitted a K23 award application.
"The PRP has the flexibility and support to meet the needs of trainees at all levels of research experience. This includes individuals who first explore a research career upon starting residency, like I did. I have benefited from the strong research infrastructure here, and had the opportunity to take courses through the Institute for Clinical Research and Education (ICRE) during residency. Soon I will graduate from the ICRE Certificate Program."
Selected Publications:
Joseph HM, Kennedy TM, Gnagy E, Pelham W, Perlman S, Molina BGS. Fathers with Childhood ADHD, Parenting, and their Young Children's Behavior: Offspring of the Pittsburgh ADHD Longitudinal Study (PALS). Child Psychiatry and Human Development, 2019: 50(1): 35–44.
Joseph HM, Emery RL, Bogen DL, Levine MD. The Influence of Smoking on Breast feeding Among Women Who Quit Smoking During Pregnancy. Nicotine & Tobacco Research, 2017; 19(5): 652-655.
Molina BGS, Gnagy EM, Joseph HM, Pelham WE. Antisocial Alcoholism in Parents of Adolescents and Young Adults With Childhood ADHD. Journal of Attention Disorders, 2016; 1-10, 1087054716680074.