Episodes
 
Priya Gopalan, MD (Associate Professor of Psychiatry) directs system-wide psychiatric consultation-liaison (CL) services. This important program provides in-person and telemedicine psychiatric consultations for inpatients throughout the hospital system. In this podcast Dr. Gopalan talks about building a CL program that provides clinical services that are inter-professional and collaborative, and also serves as an important teaching environment for faculty, residents, fellows and medical students. Dr. Gopalan and Dr. Roth discuss key issues including prevention efforts and treatment of a wide range of disorders including delirium, multi-causal catatonia, and perinatal depression and substance abuse.
---
In this episode, our guest, Boris Birmaher MD (Distinguished Professor of Psychiatry and Endowed Chair in Early Onset Bipolar Disease) addresses two research questions: 1) who among children and adolescents are at risk to develop bipolar spectrum disorder? 2) among patients who develop this disorder, who is at risk for recurrence? Dr. Birmaher discusses his controlled prospective twenty-year research study of children at higher risk because at least one of their parents has this disorder.
---
Shaun Eack PhD (James and Noel Browne Endowed Chair and Professor in Social Work and Psychiatry) describes his work on Cognitive Enhancement Therapy for persons with Schizophrenia and Autism. This work is a neurocognitive and social-cognitive rehabilitation program. Dr. Eack is presently preparing his positive research findings for application in community settings.
---
Judy Cameron, PhD (Professor of Psychiatry), joins Psychiatry Advances to discuss ongoing public education, intervention and training programs derived from her extensive experimental neuroscience research in primate brain development. 
---
Peter Franzen, PhD (Assistant Professor of Psychiatry) is Associate Director for Education of the University of Pittsburgh Sleep and Chronobiology Center. In this episode, Dr. Franzen discusses teenagers' shortened sleep during critical high school years, even as they must attend school at early times. These sleep changes affect teenagers' reactivity, emotion, stress, pleasure, cognition and substance use. Dr. Franzen also discusses controversial school-based interventions to prevent negative outcomes.  
---
Our guest is James Tew, MD (Associate Professor of Psychiatry). This episode describes his personal evolution from full-time clinician-educator to a lead clinician administrator at UPMC Western Psychiatric Hospital. Presently, Dr. Tew is Associate Chief of Clinical Services for Inpatient Care, Medical Director, Quality and Director of WPH's Clinician-Educator Faculty Development Program.  This episode is especially pertinent for early-career clinical faculty during subsequent periods of their growth and change.
---
Our guest, Brant P. Hasler, PhD (Associate Professor of Psychiatry, Psychology and Clinical and Translational Science), is the PI of multiple NIH research grants investigating changing adolescent sleep patterns, late bedtimes, early rising and consequent increased risk for substance abuse. Dr. Hasler is both a researcher and a clinician/mentor. His "three phase" research investigations involve home/school physiological monitoring and sleep studies, as well as clinical interventions to change these patterns. 
---
Dennis Daley, PhD (Senior Clinical Director, Substance Use Services, UPMC Health Plan) holds a faculty appointment with the Department of Psychiatry and previously served as Chief Addiction Medicine Services at UPMC Western Psychiatric Hospital. Dr. Daley has provided clinical services to persons with substance use disorders and his teaching and  recovery materials are used nationwide . In this episode, he explains how families of persons with substance use disorders can be harmed and require psychological care as a result of their loved one's substance use. Dr. Daley also describes how family assistance strongly promotes and retains patients in treatment for substance use disorder. 
---
Abigail Schlesinger, MD (Associate Professor of Psychiatry) is Chief, Behavioral Science Division, UPMC Children's Hospital and the medical director of Telephonic Psychiatric Services (TiPS). These expanding ambulatory integrated services are proximately provided within multi-group pediatricians' offices. TiPS  includes  27 counties across Pennsylvania. Dr Schlesinger has devoted her career to improving how we talk to patients, as well as assist other physicians and patients'  families.
Learn more about Dr. Schlesinger and integrated care here: Dr. Abigail Schlesinger on the Importance of Integrated Care in Child & Adolescent Psychiatry
---
Our guest is Jack Rozel, MD, MSL, Associate Professor of Psychiatry President, American Association for Emergency Psychiatry, and Medical Director, resolve Crisis Services. resolve is a government-funded, 24-hour, 365-day crisis service that is free to all residents of Allegheny County, PA, and provides crisis counseling and support, referrals and intervention services.
---
Our guest, Eydie Moses-Kolko, MD, Associate Professor of Psychiatry, is an expert in women's health and perinatal psychiatry. In this episode, Dr. Moses-Kolko discusses the critical importance of supporting the mental health of perinatal women, highlighting in particular the approach of partial outpatient intensive treatment for this population, as well as other integrated treatment strategies. 
---
In this podcast, our ADHD expert, Brooke S. G. Molina, PhD, presents information on life-time course prediction, drug misuse, primary care-based strategies for management of ADHD.
---
Jordan Karp, MD, presents the features of geriatric depression and how it can be treated. In particular, he discusses approaches to treatment-resistant depression, as well as ongoing research related to depression and dementia.
---
Medical marijuana is now approved for distribution in Pennsylvania, but it is absent of controlled clinical trials. In this episode, Antoine Douaihy, MD explores controversies about today's recommendations and patient distribution of medical marijuana.
---
Eva Szigethy, MD, PhD is Professor of Psychiatry and Medicine at the University of Pittsburgh. She is the Director of Behavioral Health within the Inflammatory Bowel Disease (IBD) Medical Home. Dr. Szigethy focuses her clinical and research interests on integrated medical-psychiatric care models for patients with chronic disease including inflammatory bowel disease (IBD). She is the PI of a PCORI grant on the specialty medical home, a likely future model of patient care.
---
In this episode, we speak with Gina Perez, MD, who oversees telepsychiatry at UPMC Western Psychiatric Hospital. Dr. Perez discusses this rapidly growing treatment modality for individual treatment and evaluation, as well as for psychiatric in-patient units and emergency rooms.
---
Meet Our Host
Psychiatry Advances is hosted by Loren H. Roth, MD, MPH, Distinguished Professor Emeritus of Psychiatry. He continues to actively teach and work at UPMC Western Psychiatric Hospital. He is also the former Chief Medical Officer of UPMC, as well as the previous associate senior vice chancellor for Clinical Policy and Planning, Health Sciences, at the University of Pittsburgh.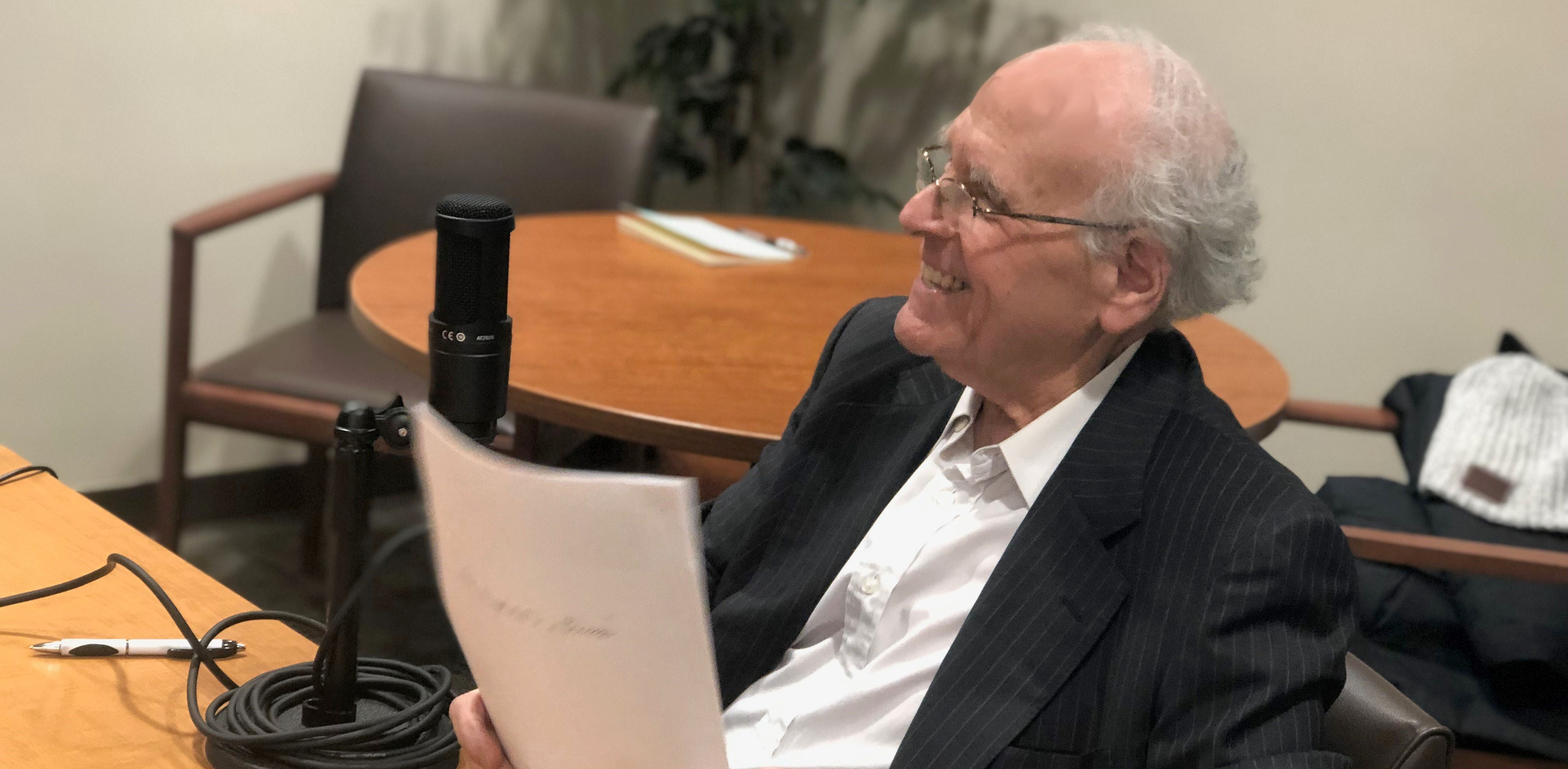 ---
Subscribe to Our Podcast Series 

On Your iPhone or iPad

Open the Podcasts app, search for "Psychiatry Advances", and select it to open the show's page.
Click the "Subscribe" button and have new episodes automatically download for free.

On Your Android Phone or Tablet

Open the Google Play Music app, search for "Psychiatry Advances", and select it from the list of results under "Podcasts" to open the show's page.
Click the "Subscribe" button and have new episodes automatically download for free.