The Department of Psychiatry's 19th Annual Research Day: A Day to Teach, Learn and Be Inspired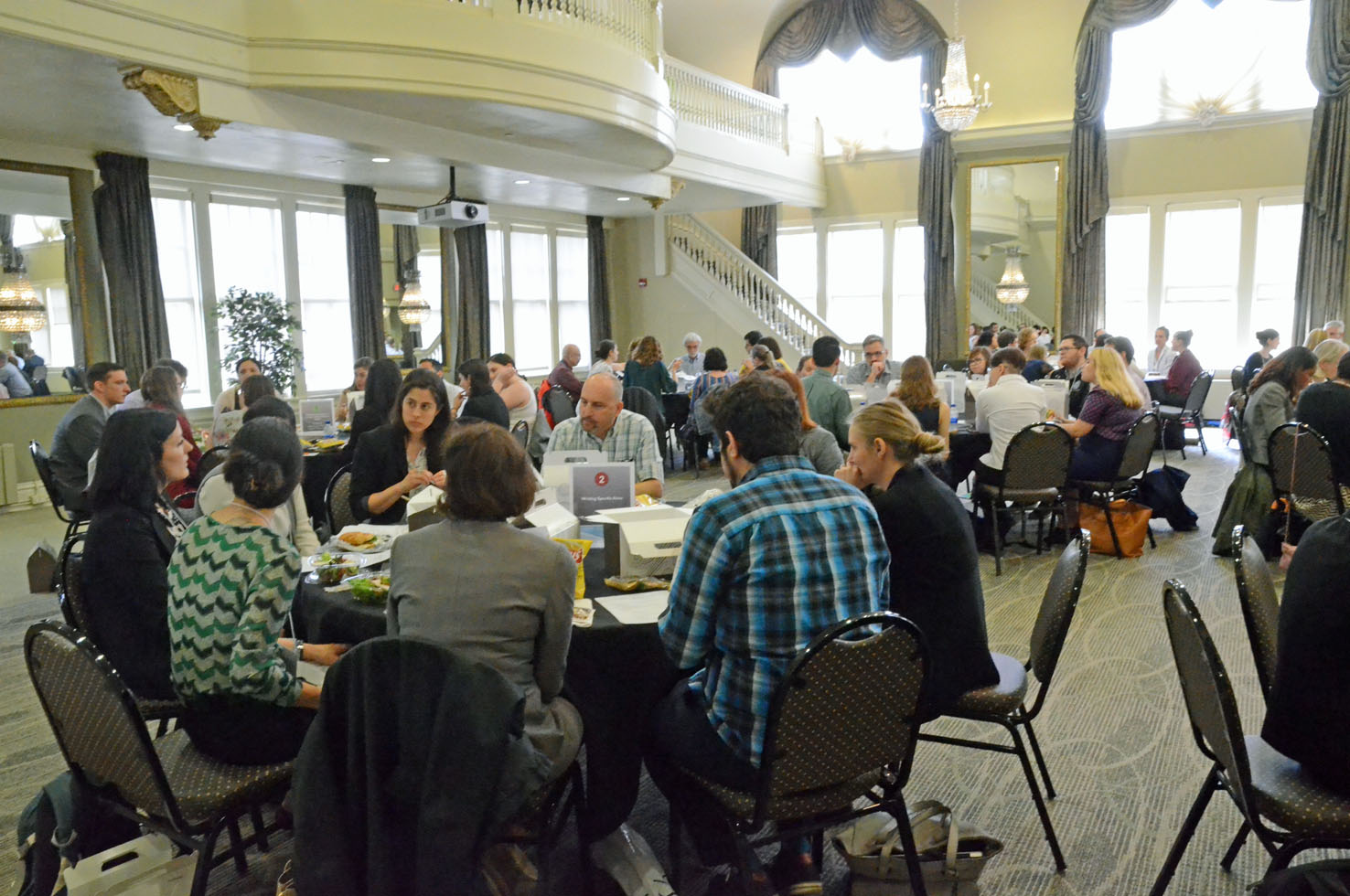 The 19th annual Department of Psychiatry Research Day on June 13, 2019 was our biggest yet! For the 505 faculty, postdoctoral students, residents, graduate students and staff who attended, the morning poster session and afternoon program offered a stimulating day of research and career development that was equal parts enlightenment, inspiration, fun and, at times, surprise.
The morning session featured 140 posters across three floors at the University Club on the University of Pittsburgh Oakland campus. Participants ranged from first-time presenters to seasoned researchers who displayed an expansive range of scientific exploration.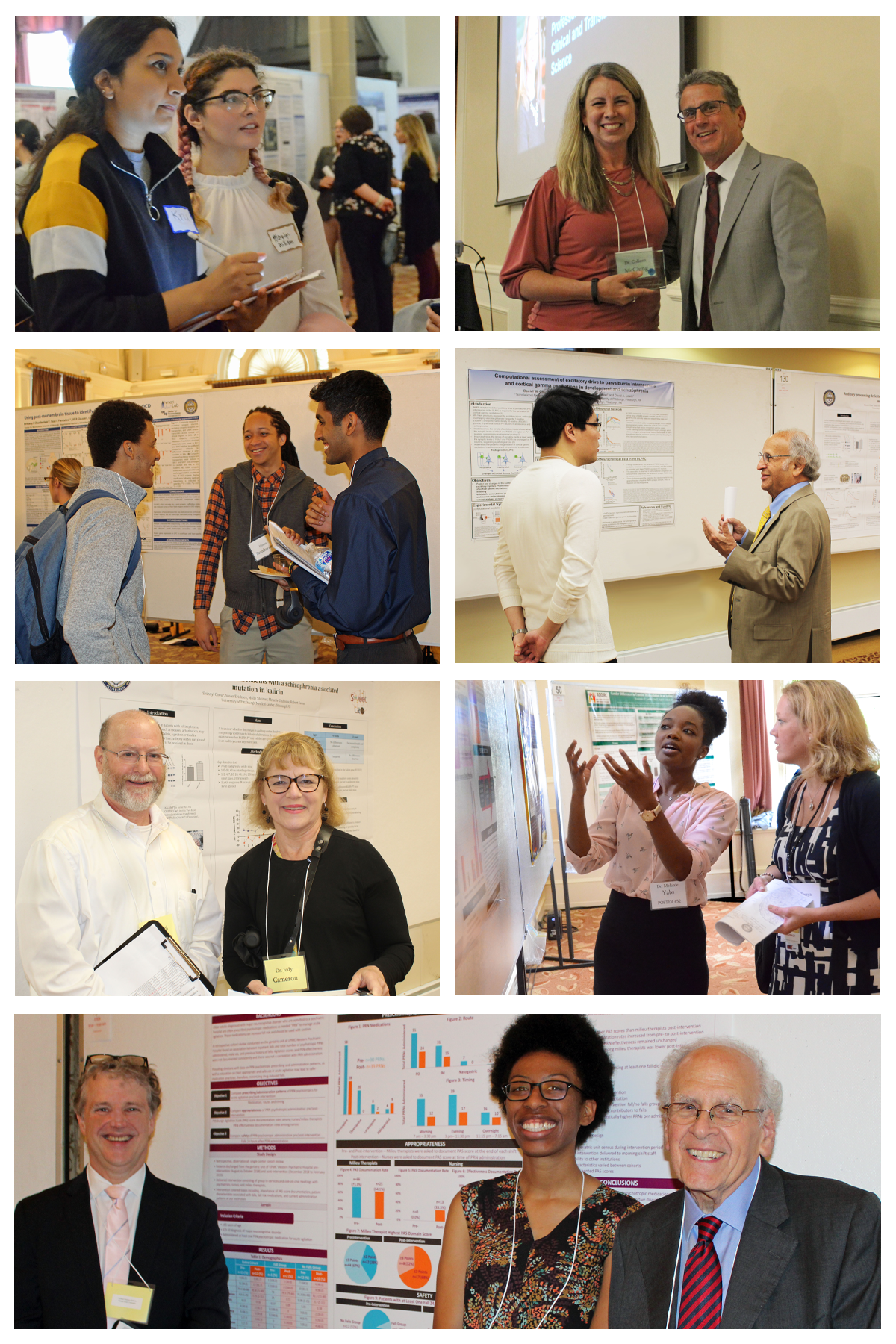 Following the poster session, faculty experts led ten Roundtable Discussions on research and career development topics including time management and growing a diverse and inclusive lab and work environment.
After lunch, all attendees gathered for a program that was both rich in content and light in spirit. 
In Speed Dat(a)ing, Joseph Beeney, PhD, Danella Hafeman, MD, PhD, Jessica Levenson, PhD, Marta Pecina, MD, PhD, Deepak Sarpal, MD, and Kristine Wilckens, PhD, challenged themselves to present their latest research in fewer than five minutes. 
Making Scientific Lemonade was inspired by the frequently experienced but infrequently discussed research stumbling blocks that can occur for even the most successful investigators. Carmen Andreescu, MD, Kenneth Fish, PhD, and Michele Levine, PhD, shared their own experiences "making scientific lemonade" from unexpected research outcomes.
From Psych Tank to Jaws: Tearing into the Nature of Psychiatric Illness challenged four teams to convince the audience, within eight minutes, of the indispensable importance of their approach to psychiatric research. Ryan Logan, PhD, and Yanhua Huang, PhD, argued in favor of animal research; Jill Glausier, PhD, and Matthew Macdonald, PhD, advocated for postmortem studies while Greg Siegle, PhD, and Rebecca Price, PhD, took the opposite tack, touting the value of human clinical research. Finally, Bernie Devlin, PhD, and Meredith Wallace, PhD, made the case for data.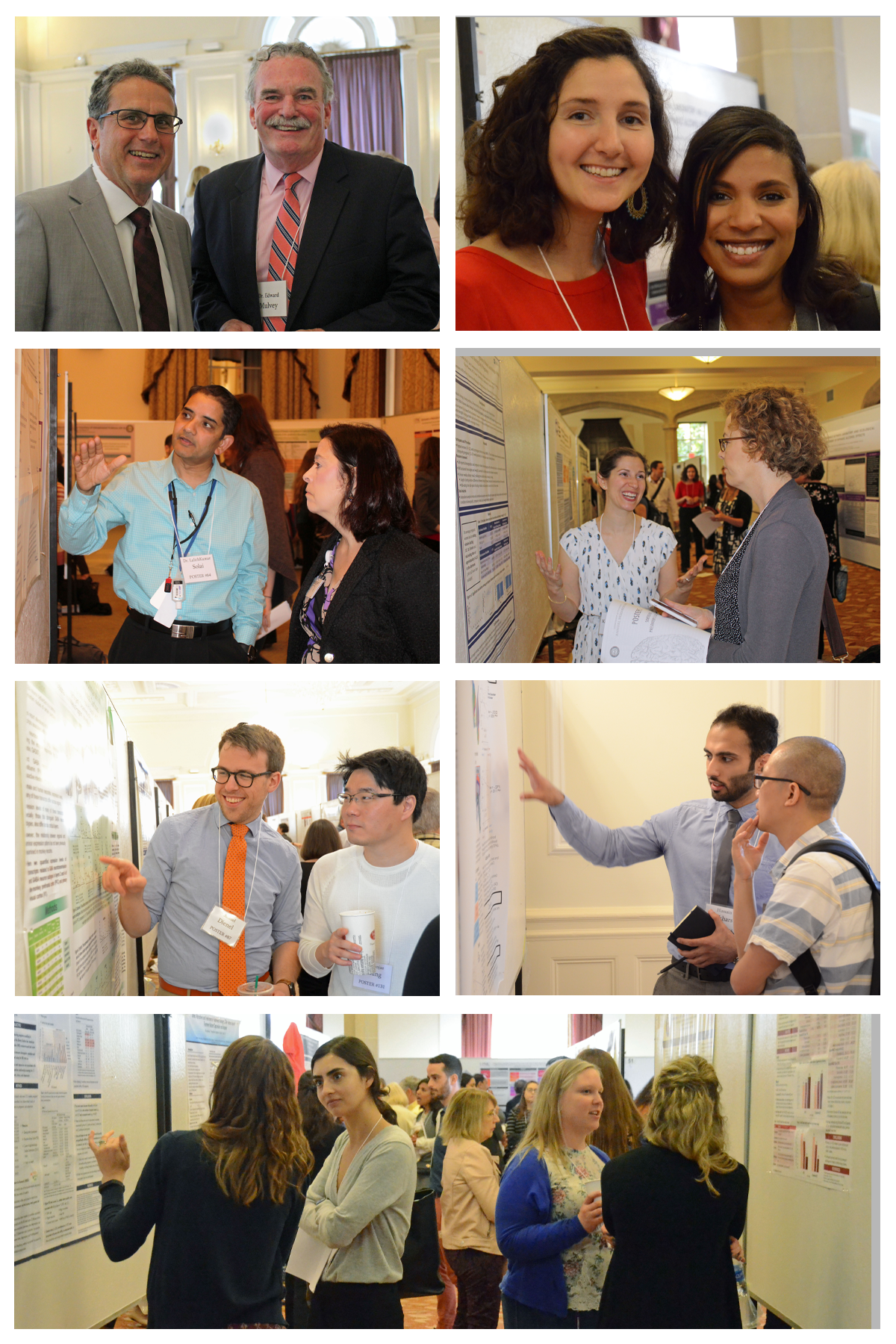 During the awards ceremony, Dr. David Lewis, Chair of the Department of Psychiatry, began by honoring Professor Edward Mulvey, PhD, who will transition to Emeritus status later this year. Dr. Lewis recognized Dr. Mulvey's outstanding contributions to the department and the field of law and psychiatry, noting: "I cannot possibly do justice to Dr. Edward Mulvey's many important and highly influential contributions to the Department and to the field of Law and Psychiatry. In the years since joining our department, he has distinguished himself as a renowned expert in the fields of forensic psychiatry and juvenile justice. His research findings have had major and direct positive effects on the lives of countless individuals and have influenced public policy regarding mental health and the treatment and rights of juvenile and adult offenders in the criminal justice system." 
Next, Colleen McClung, PhD, won the award for Outstanding Mentoring. Dr. Lewis remarked, "Colleen's impact on young researchers in our community can be characterized by its impressive breadth. But, of course, the heart of true mentorship is not quantity, but quality—and her ability to expertly guide her trainees toward the successful attainment of research skills, academic appointments and competitive research funding has earned her consistent raves."
Dr. Lewis thanked the Research Review Committee faculty for their dedication to ensuring that research proposals prepared by investigators affiliated with our Department meet the highest scientific and ethical standards. Ryan Logan, PhD, Rebecca Price, PhD, and Marianne Seney, PhD, received Reviewer of the Year awards for their consistently outstanding reviews.
Susan Erickson, PhD, Linda Willrich and Michelle Zmuda, BS, received Research Employee of the Year awards for their dedication and contributions to the Department's research programs.
Thomas Berkhoudt, MBA, CRA, Director of the Office of Grants and Contracts, received the Service/Contributions award. Dr. Lewis noted his 13 years of excellence in the Office of Grants and Contracts, noting that he "transformed the office into one recognized for its best practices in this important area of research operations."
Finally, Dr. Lewis presented Best Poster awards in the following categories for outstanding research and compelling presentation of findings:
Postdoctoral Fellows
Lauren DePoy, PhD
Britny Hildebrandt, PhD
Sierra Stringfield, PhD
Frances Wang, PhD
Science Trainees (Graduate & Undergraduate Students)
Richelle DeBlasio, BS
Hannah Maisel, BS
Emily Parker, MA
Andrea Wieckowski, MS
Medical Trainees (Residents & Medical Students)
Ian Kratter, MD, PhD 
Alfredo Sklar, MD, PhD
Research Staff
Miranda Bridgewater, BS
Thandi Lyew, BA
Sierra Nannini, BA
Nicholas Theis, MS
Thank you to all who attended, congratulations to the awardees, and join us next year for the 20th Annual Department of Psychiatry Research Day!