Postdoctoral training: The core of the program is mentored research by two mentors (one primary and one secondary). Rapid immersion in both animal and human sleep research is provided to all trainees during an initial four-week "basic training." These activities are supplemented by individually-selected courses in the Schools of Health Sciences at the University of Pittsburgh, regularly-scheduled seminars and lectures in sleep medicine, and participation in the Career and Research Development Seminar (CARDS) series.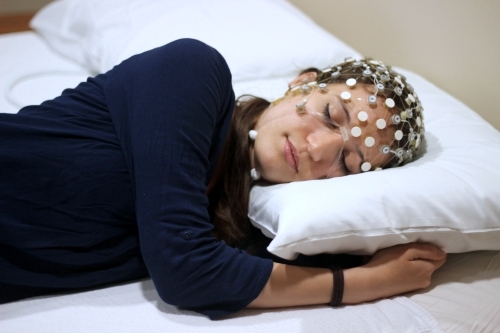 Medical student summer program: This is a 10- to 12-week individualized research experience with a sponsoring mentor that includes didactics directly linked to student research projects, and opportunities to interact with potential role models and peers. 
Medical student scholarly project: This is a longer term involvement through the School of Medicine Longitudinal Research Project. 
---
Program length
The postdoctoral program is 2 to 3 years in length, and the predoctoral program is 10 to 12 weeks.

Who should apply?
Postdoctoral training: Individuals with an MD or PhD in a discipline related to sleep/circadian medicine are encouraged to apply. Examples include medicine, psychology, nursing, physiology, and epidemiology.
Predoctoral training: Medical students with an interest in in sleep medicine should apply to the summer program.

How many spots are available?
Four postdoctoral stipends and four summer stipends for medical students are available each year.

How do I apply?
If you are interested in the program, please complete an online contact form.