New Research on Parenting and Early Childhood Mental Health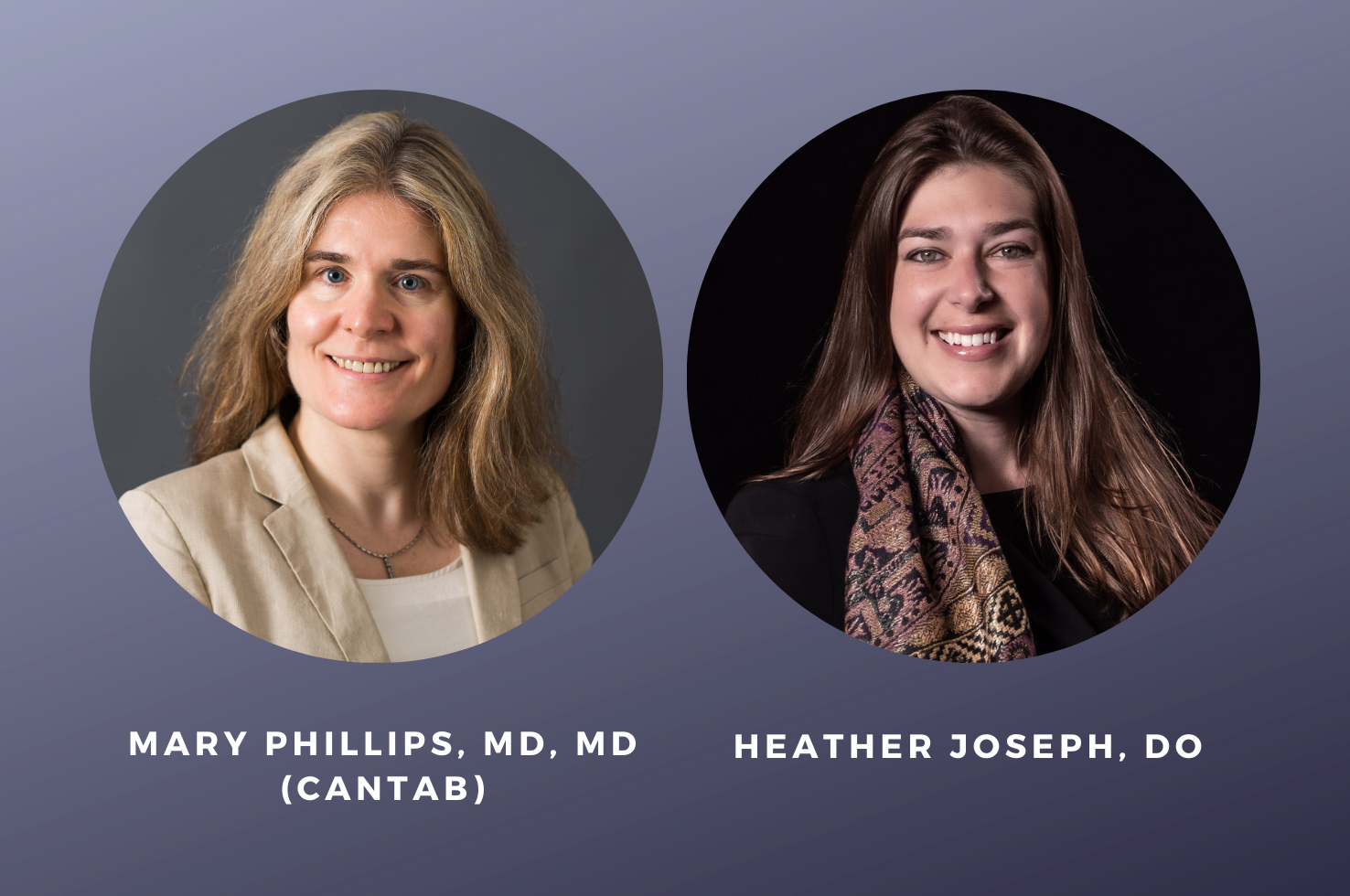 Biological Psychiatry: Patterns of Infant Amygdala Connectivity Mediate the Impact of High Caregiver Affect on Reducing Infant Smiling: Discovery and Replication
Research has shown that during a baby's first months of life, mood disorders and emotional instability in caregivers are associated with lower positive emotionality (smiling, laughter, high pleasure) and higher negative emotionality (frequent crying, responding intensely to novelty and limitations, and difficulty in being soothed) in infants. However, questions remain regarding the neural circuitry function underlying the development of infant negative and positive emotionality, as well as the influence of caregiver affect and anxiety on these processes.
Pitt Psychiatry investigators including Mary Phillips, MD, MD (Cantab), Layla Banihashemi, PhD, Jessie Northrup, PhD, Amelia Versace, MD, and Alison Hipwell, PhD, published a study in Biological Psychiatry investigating whether infant amygdala resting state functional connectivity mediated associations among caregiver affect and anxiety and infant negative emotionality and positive emotionality. The team conducted behavioral assessments of two independent samples of 58 and 31 caregiver-infant pairs, and in the infants, examined connectivity between the amygdala (a key region supporting emotional learning and perception) and large-scale neural networks through magnetic resonance imaging. 
Results from the study showed that greater resting state functional connectivity between the amygdala and the salience network—and, to a lesser extent, lower amygdala and executive control network resting state functional connectivity—mediated the effect of caregiver postpartum depression and anxiety on reducing infant smiling in both samples.
"Our findings show that there are early objective neural markers in infants that link caregiver depression and anxiety with infant emotional behavior, which were replicated in an independent sample of caregiver-infant pairs. These neural markers  have potential to be used to help identify those infants who are more likely to be at risk from, versus those who might be protected against, the deleterious effects of caregiver depression and anxiety on reducing positive emotional behavior, and increasing future depression risk later in childhood," said Dr. Phillips, the study's corresponding author.
Patterns of Infant Amygdala Connectivity Mediate the Impact of High Caregiver Affect on Reducing Infant Smiling: Discovery and Replication
Phillips ML, Schmithorst VJ, Banihashemi L, Taylor M, Samolyk A, Northrup JB, English GE, Versace A, Stiffler RS, Aslam HA, Bonar L, Panigrahy A, Hipwell AE
Biological Psychiatry, 2021, ISSN 0006-3223, https://doi.org/10.1016/j.biopsych.2021.03.026 
---
Research on Child and Adolescent Psychopathology: Maternal Parenting and Toddler Temperament: Predictors of Early School Age Attention-Deficit/Hyperactivity Disorder-Related Behaviors
Detection of early risk for developing symptoms of childhood attention-deficit/hyperactive disorder (ADHD)—inattention and hyperactivity—may be critical for prevention and early intervention. Temperament and parenting are two promising areas of risk, representing potential targets for preventive intervention. Research has shown that harsh parenting may be a risk factor for inattention and hyperactivity, whereas warm, supportive parenting may enhance the development of attention and behavioral regulation in toddler-age children.
In a recent Research on Child and Adolescent Psychopathology study from the University of Pittsburgh, Heather Joseph, DO (Assistant Professor of Psychiatry and Pediatrics), and Brooke Molina, PhD (Professor of Psychiatry, Psychology and Pediatrics) from Pitt Psychiatry, and their collaborators, tested the hypothesis that negative emotionality (high frequency and intensity of sadness, anger, and frustration) and effortful control (self-regulation of emotion and behavior) in toddlerhood, as related to parent-child interactions, would predict the emergence of observed ADHD-related behaviors at school age (5–7 years old). 
Study participants, 312 pairs of mothers and sons, were recruited from a longitudinal study of child development with measures from toddlerhood through young adulthood of factors conferring risk and protection for antisocial behavior. 
The scientists found that greater toddler negative emotionality positively predicted ADHD behaviors; greater effortful control was associated with fewer ADHD-related behaviors; warm, supportive parenting predicted fewer ADHD-related behaviors, and harsh parenting predicted more ADHD-related behaviors; harsh parenting moderated the association between observed effortful control and ADHD-related behaviors.
"These findings suggest that early signals of risk for developing ADHD may be identifiable as early as toddlerhood. However, it is important to note that these findings do not imply that parenting is a causal factor in the development of ADHD," said Dr. Joseph, the study's corresponding author. "Given the high heritability of the disorder, it is possible that the children with more difficult temperaments and greater ADHD symptoms in childhood were at familial risk for ADHD. Unfortunately, family history of ADHD was not assessed in this sample. My current work will help us answer these questions by studying families with and without parental ADHD and following them longitudinally." 
Maternal Parenting and Toddler Temperament: Predictors of Early School Age Attention-Deficit/Hyperactivity Disorder-Related Behaviors
Joseph HM, McKone KMP, Molina BSG, Shaw DS.
Research on Child and Adolescent Psychopathology volume 49, pages763–773 (2021)