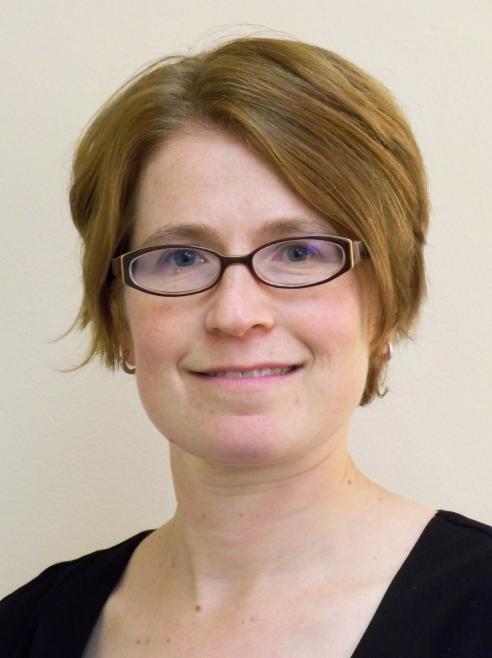 Eydie L Moses-Kolko, MD
Associate Professor of Psychiatry
Contact Details
100 N. Bellefield Avenue
Pittsburgh
PA
15213
Education & Training
MD
University of Maryland
, School of Medicine
Psychiatry, Western Psychiatric Institute and Clinic of UPMC
Clinical Research, Western Psychiatric Institute and Clinic of UPMC
Specialty Certifications
Board Certification
American Board of Psychiatry and Neurology
Professional Affiliations
Member, Society of Biological Psychiatry
Member, Perinatal Mental Health Society
Member, North American Society for Psychosocial Obstetrics and Gynecology
Research Interests
Perinatal mood disorders; Culturally sensitive patient engagement; Medication decision making in pregnancy
Selected Research Publications & Products
Wisner KL, Sit DK, McShea, Luther JF, Eng HF, Dills JL, Moses-Kolko EL, Wisniewski SR. Telephone-Based Depression Care Management for Postpartum Women: A Randomized Controlled Trial J Clin Psychiatry. 2017 Aug 8.
Hipwell AE, Guo C, Phillips ML, Swain JE, Moses-Kolko EL. Right frontoinsular cortex and subcortical activity to infant cry is associated with maternal mental state talk. Journal of Neuroscience, 16 September 2015, 35(37): 12725-12732. PMID: 26377462; PMCID: PMC4571605
Moses-Kolko EL, Forbes EE, Stepp S, Fraser D, Keenan KE, Guyer AE, Chase HW, Phillips ML, Zevallos CR, Guo C, Hipwell AE. The influence of motherhood on neural systems for reward processing in low income, minority, young women. Psychoneuroendocrinology, April 2016 (66): 130-137
Moses-Kolko EL,Horner MS, Phillips ML, Hipwell AE, Swain JE. In search of neural endophenotypes of postpartum psychopathology and disrupted maternal caregiving. Journal of Neuroendocrinology, 2014; 26(10): 665-684. PMID 25059408
Wisner KL, Sit DKY, McShea MC, Rizzo DM, Zoretich RA, Hugh CL, Eng HF, Luther JF, Wisniewsky SR, Costantino ML, Confer AL, Moses-Kolko EL, Famy CS, Hanusa BH. Onset Timing, Thoughts of Self-Harm and Diagnoses of Postpartum Women Who Screen Positive for Depression. JAMA Psychiatry. 2013: 05; 70(5): 490-8. PMID 23487258
Clinical Interests
Prediction of perinatal mood & anxiety disorders; Perinatal psychiatry
Selected Clinical Publications & Products
Moses-Kolko EL, Hipwell AE. First-Onset Postpartum Psychiatric Disorders Portend High 1-Year Unnatural-Cause Mortality Risk. American Journal of Psychiatry, 2016 173(6): 559-561.
Berga SL, Parry B, Moses-Kolko EL. Psychiatry and Reproductive Medicine. In: Comprehensive Textbook of Psychiatry, 10th Edition. Sadock BJ Sadock, VA Sadock, P Ruiz (eds). Lippincott Williams & Wilkins. 2017; Chapter 31.1:2505-2524.
Moses-Kolko EL, Berga SL, Kalro B, Sit DK, Wisner KL Transdermal estradiol for postpartum depression: a promising treatment option. Clin Obstet Gynecol. 2009;52(3):516-29. PMID 19661765.
Moses-Kolko EL, Bogen D, Perel J, Wisner KL, Bregar A, Uhl K, Levin B. Neonatal Signs after In Utero Selective Serotonin Reuptake Inhibitor Exposure, author reply. JAMA. 2005;294: 2300-2301.
Education Interests
Women's mental health; Resident education