Innovative Models of Women's Behavioral Health Care through UPMC Western Psychiatric Hospital and Magee-Womens Hospital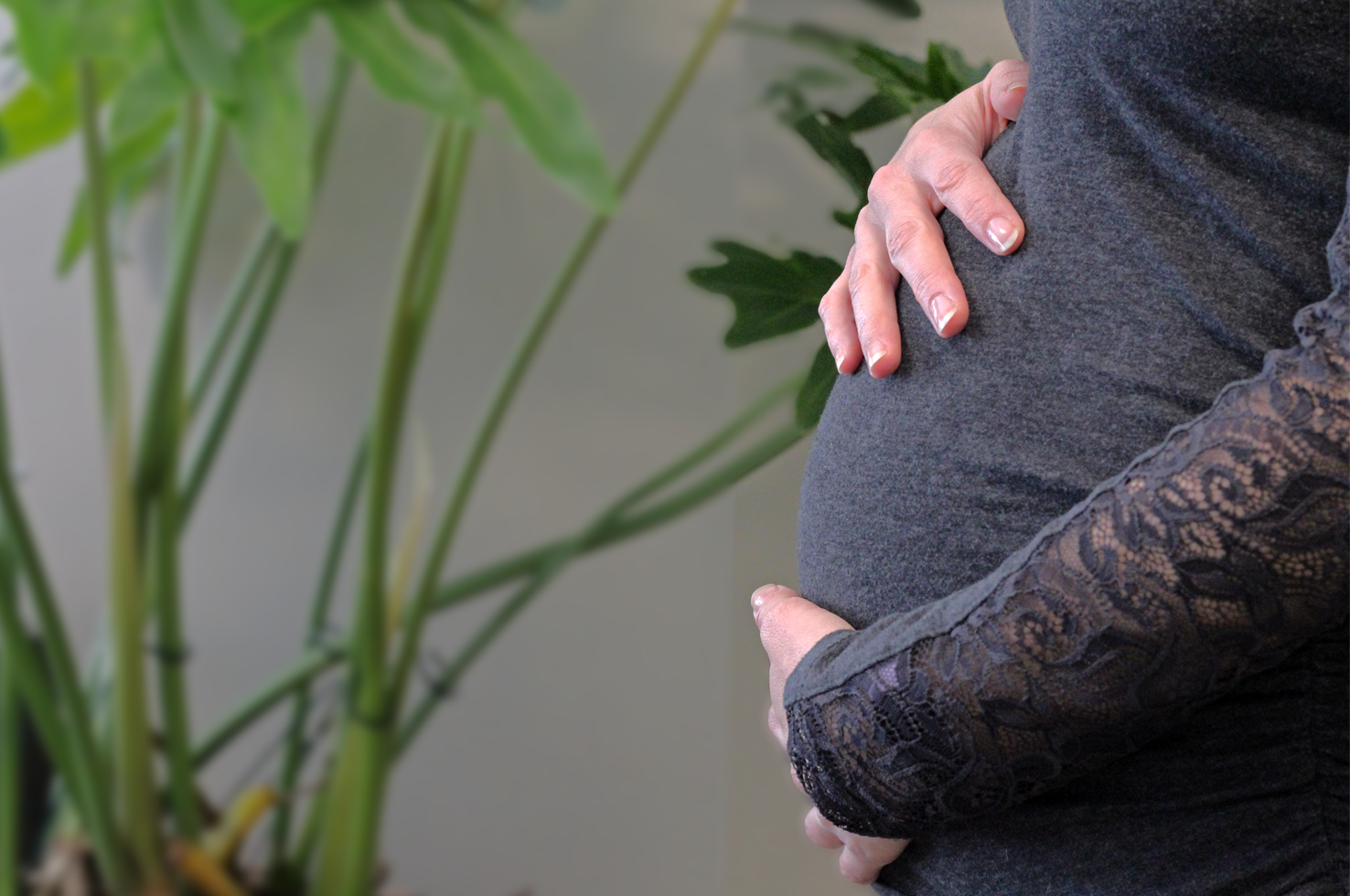 Women's behavioral health is an essential component of the services provided by UPMC Western Psychiatric Hospital (WPH), but according to Priya Gopalan, MD (Assistant Professor of Psychiatry), "We go way beyond the traditional brick and mortar approach to care."
Dr. Gopalan, who is Chief of Psychiatry at Magee-Womens Hospital and an expert in perinatal psychiatry, explains that a wide spectrum of services supports mental health during pregnancy and the postnatal period through innovative models of care. The aims of these programs include meeting women in the community, providing a spectrum of services, and reaching poorly accessed areas for clinical care.
Supporting Healthy Families through Perinatal Depression Screening
Perinatal depression, which can occur during pregnancy or after childbirth, can result in negative effects on both women and children. Postpartum depression occurs in 1 in 7 women and can present with persistent and severe feelings of anxiety or low mood that can interfere with a woman's ability to care for herself or her child, often requiring treatment. Experts in women's behavioral health at WPH have developed perinatal depression screening programs that help women receive timely access to important services.
During the prenatal period, access to early interventions gives women—especially those who might otherwise not be identified for depression risk due to lack of obvious symptoms—the chance to receive referrals for counseling or other resources. As part of a Magee-Womens Hospital and WPH initiative launched in 2017, 29,959 women across Pennsylvania have been screened for depression during their first prenatal doctor visit, and among those, 6,311 were identified as being at-risk for depression. 
It is equally critical to identify mothers who may be especially vulnerable to postpartum depression due to traumatic delivery or other medical events surrounding the birth of a child. Because women in the NICU experience postpartum depression and post-traumatic stress disorder at double the rate of the general population of postpartum women, Magee-Womens launched a screening initiative through the newborn intensive care unit (NICU) in 2018. What started a 3-month pilot project through the WPH residency AACE track has evolved into a standardized screening program. Since the program's inception, 278 women have been screened.
Expertise in Treatment of Psychiatric Disorders in Obstetric Patients 
Consultation-Liaison (CL) Psychiatry focuses on treating behavioral health conditions in medical inpatients. CL psychiatrists have expertise in how medical conditions are affected by psychiatric disorders, the psychiatric effects of medical diagnoses and mental health issues at that are unique to acute inpatient units. 
In the case of women's perinatal mental health, CL psychiatry focuses on mood and anxiety disorders, substance use disorders and trauma/post-traumatic stress disorder.
In the first six months of 2019, the CL team at Magee-Womens provided 321 new consults, primarily pertaining to medication management, education regarding a diagnosis and education regarding medications. At UPMC Horizon, CL psychiatrists conducted telepsychiatry consultations to the labor & delivery unit, providing 85 new telepsychiatry consults during the same period.
Addressing Substance Use Disorder in the Perinatal Period
WPH's approach to addressing perinatal substance use disorder focuses on patient education and treatment, as well as collaboration among care providers. Programming for women with substance use disorders during pregnancy, the postpartum period, and beyond incorporates psychotherapy and psychiatric services to women receiving both buprenorphine and methadone treatment, including group therapy, parenting skills, coping skills, mental health services and trauma-informed therapy. The WPH Center of Excellence for Opioid Use Disorders provides peer support, case management, and referral to treatment, including a partnership with the Women's Recovery Center at Magee-Women's Hospital.  
"We know that motivation to stop using is higher than ever during pregnancy, but concurrent psychiatric illness can hinder recovery efforts," said Jody Glance, MD (Medical Director, Addiction Medicine Services). "We provide comprehensive psychiatric care for women throughout the perinatal period, including medications and psychotherapy, as well as collaborating with Magee by providing psychiatric care for women already involved in their medication program." 
Supporting Healthy Families through Integrated and Outpatient Care
Integrated care allows psychiatrists specializing in women's behavioral health to help women in their communities, in the comfort of a familiar health practice. In the last few years, behavioral health services integrated into obstetric practices have increased access to services for perinatal women with depression. "Women feel comfortable coming to a familiar OB-GYN office to get behavioral health care. It can feel less stigmatizing," explains Eydie Moses-Kolko, MD, who teaches courses on integrated care to medical students and residents. 
The Magee Behavioral Health Outpatient Program provides counseling services for pregnant and postpartum women. In August 2019, a postpartum family support group was established, a collaboration between the Magee NICU and Magee Behavioral Health, which focuses on helping both patients and families.
The New and Expectant Mothers Specialized Treatment (NEST) Intensive Outpatient Program serves pregnant and postpartum women who need a higher level of care for mood and anxiety disorders. Women receive individual therapy, medication management and group therapy focused on mother and child interactions and attachment, coping skills, safety planning and symptom management. The Program fosters bonding and attachment between mothers and babies by allowing women to bring their newborns while they receive services, and soon childcare will be available for older children. 
Training Residents in Women's Mental Health
The perinatal women's health initiatives and programming available through WPH are complemented by a formalized residency training area of concentration in this field. In 2016, Dr. Gopalan, along with Jody Glance, MD, established the Reproductive Psychiatry and Women's Mental Health Area of Concentration, which provides psychiatry residents the opportunity to gain clinical training and conduct scholarly work on topics pertaining to women's behavioral health.