Psychiatry Residents Present Robust Research at the 4th Annual Psychiatry Research Pathway Symposium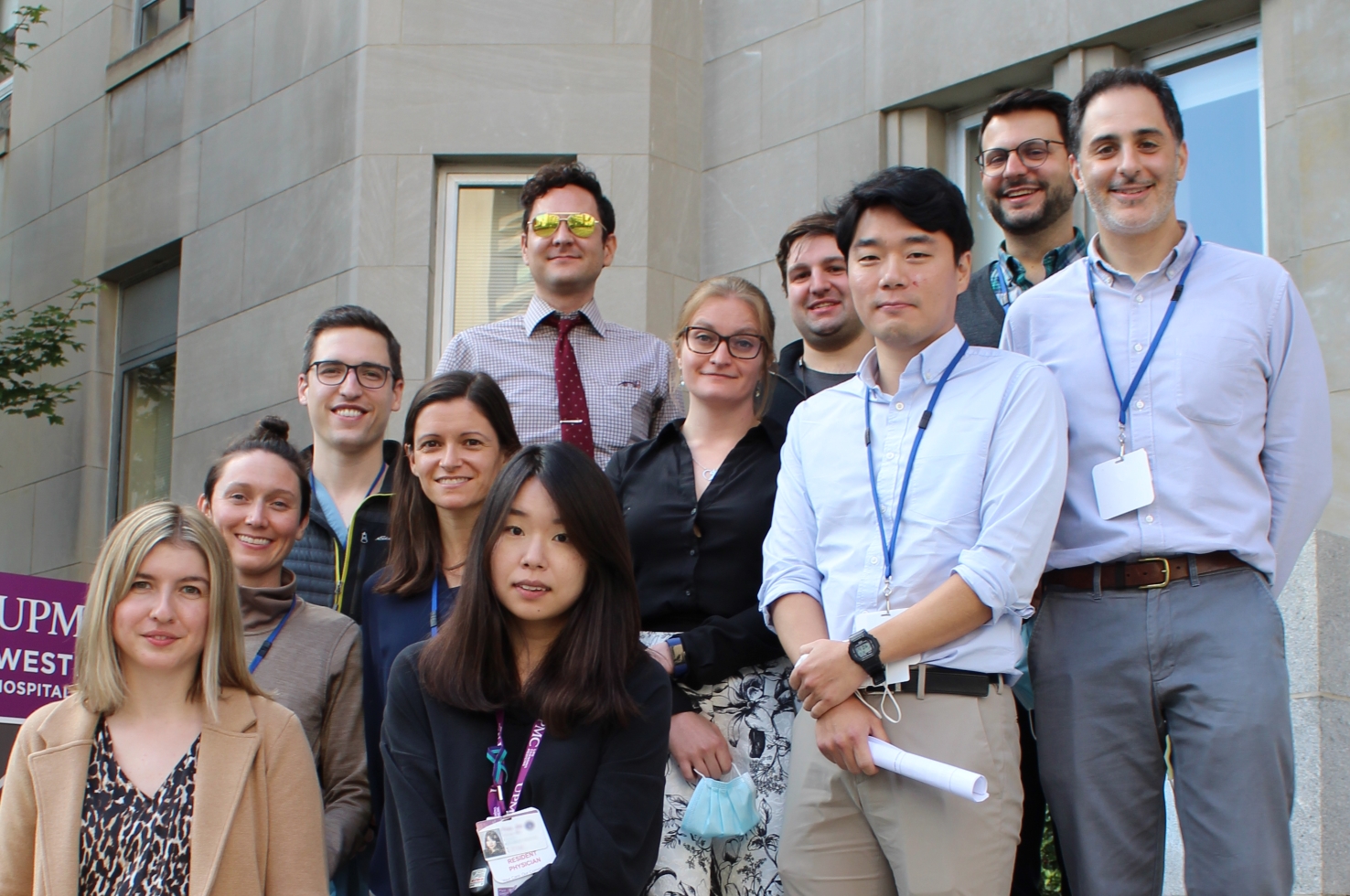 The Psychiatry Research Pathway (PRP) Symposium provides UPMC Western Psychiatric Hospital residents engaged in research the opportunity to present their work to an audience of fellow residents, faculty mentors, T32 postdoctoral research program directors, and other members of our academic development community. 
This year, 10 residents presented current and/or future research, followed by Q&A and lively discussion among the in-person and virtual attendees. 
New in 2021, a panel discussion hosted by PRP alums Alfredo Sklar, MD, PhD (postdoctoral scholar), Melanie Grubisha, MD, PhD (Assistant Professor of Psychiatry), and Kristen Eckstrand, MD, PhD (postdoctoral scholar) provided a stimulating conclusion to the event.
"This year's PRP Symposium was tremendous. The breadth and depth of the research presentations was very impressive. Each of our presenters discussed their research with an energy and enthusiasm that was wonderfully reciprocated by the audience," said David Lewis, MD (Chair, Department of Psychiatry).
The 2021 PRP Symposium featured presentations from the following residents: 
Cindy Chou, MD, PhD: Cell-type specific alterations of type 1 cannabinoid receptors in patients with schizophrenia
Wonjae Chung, MD, PhD: Synaptic Variability and Altered Gamma Oscillations in Schizophrenia
Youjin Chung, MD: Role of Rbfox1 in neural circuitry alterations in schizophrenia
Sai Folmsbee, MD, PhD: Investigating differences in dendritic spine density in post-mortem brains of individuals with obsessive compulsive disorder
Matthew Geramita, MD, PhD (PRP Chief Resident): Reversal learning and compulsivity: Overturning a longstanding hypothesis in OCD
Angela Ianni, MD, DPhil: Characterizing Decision-Making Abnormalities Underlying Suicidal Behavior in Late-Life Depression
Josh Krivinko, MD: Psychosis in Alzheimer Disease (AD+P)
Mariel Piechowicz, MD: Sleep in bipolar disorder
Ceci Westbrook, MD, PhD: Neural mechanisms of mindful disengagement from worry
Eric Zimmerman, MD, PhD (PRP Vice Chief Resident): Encoding of action sequences by the mesolimbic dopamine system
Congratulations to all who participated!