Martica Hall, PhD, Receives the Sleep Research Society's Mary A. Carskadon Outstanding Educator Award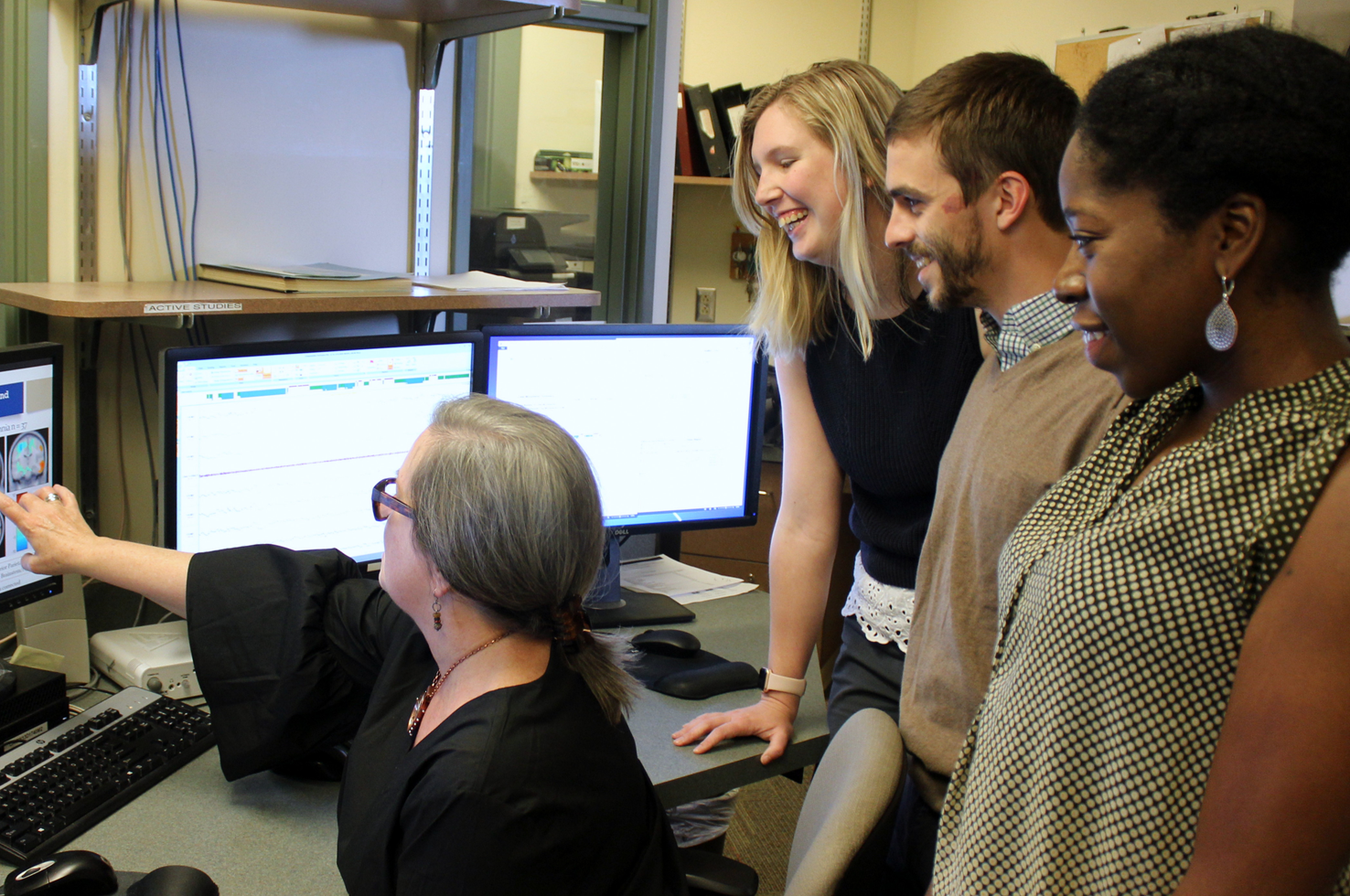 Congratulations to Professor of Psychiatry, Psychology and Clinical and Translational Science Martica Hall, PhD, who has received the Sleep Research Society Mary A. Carskadon Outstanding Educator Award for excellence in education related to sleep and circadian research. The award honors outstanding educational contributions to disseminating the knowledge base, research methods and health and safety significance of the field.
Dr. Hall is an internationally recognized expert in the field of sleep medicine. Her research explores the effect of sleep on behavioral and physical health, and she has published more than 175 peer-reviewed articles on topics in this area. Her current research pertains to sleep, circadian rhythms and cardiometabolic risk in retired shift workers. At the University of Pittsburgh, Dr. Hall is the co-director of the Center for Sleep and Circadian Science, and she also co-directs the Translational Research Training in Sleep Medicine T32 program. She is a dedicated mentor, having advised numerous medical and graduate students, as well as postdoctoral fellows. Dr. Hall is also the 2018-2019 president of the Academy of Behavioral Medicine Research. 
"Dr. Hall has made significant contributions to our understanding of the physiological mechanisms through which insufficient sleep affects numerous adverse health outcomes. She has also dedicated herself to the educating the next generation of sleep researchers," said Dr. David Lewis, Distinguished Professor of Psychiatry and Neuroscience and Chair of the Department of Psychiatry. "It is my honor to congratulate her on her receipt of the Mary A. Carskadon Outstanding Educator Award."
Dr. Hall received the Mary A. Carskadon Award at SLEEP 2019, the annual meeting of the Sleep Research Society.