Victor Villemagne, MD, Selected for 2022 Aging Mind Foundation Award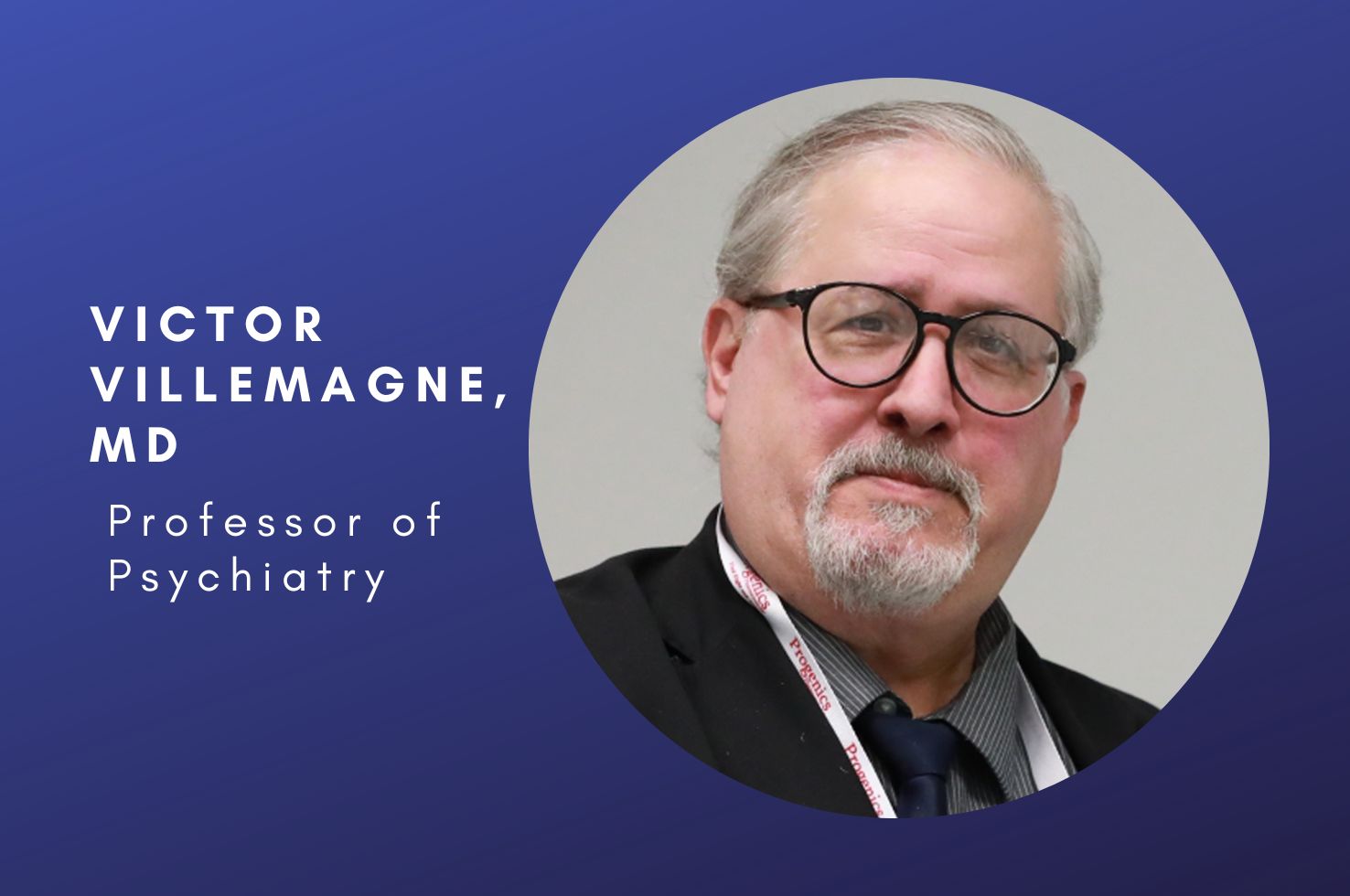 We are delighted to announce that Victor Villemagne, MD (Professor of Psychiatry), has been awarded the prestigious 2022 Aging Mind Foundation Award for his project on in vivo assessment of neuroimmune response to Alzheimer's disease pathology and neurodegeneration. The highly competitive, annually awarded grant is given to a scientific research study that seeks to elucidate the cause of Alzheimer's disease and other types of dementia. Dr. Villemagne was named Aging Mind Foundation Fellow and awarded $585,000 to fund his pioneering work combining imaging and blood biomarkers of reactive astrogliosis, Alzheimer's disease pathology, cerebrovascular disease, and neurodegeneration to examine their relationship with cognitive performance. 
"When amyloid and tau proteins, the two hallmarks of Alzheimer's disease, begin to deposit in the brain, cells known as astrocytes react in ways that may either benefit or harm surrounding nerve cells, a process known as reactive astrogliosis" explains Dr. Villemagne, whose team has developed a method to measure reactive astrogliosis in living persons. His preliminary data indicates that astrogliosis becomes abnormal early on in Alzheimer's disease, even preceding changes associated with amyloid and tau, and that persistent astrogliosis leads to increased vulnerability to Alzheimer's disease pathology.
"Our goal is to determine when exactly astrogliosis becomes detectable in relation to amyloid and tau deposits in the brain," says Dr. Villemagne. "This crucial knowledge will help researchers develop early interventions that could delay or prevent the onset of disease."
Dr. Villemagne joined the Department of Psychiatry in 2020 and is one of the most highly regarded experts in Alzheimer's disease biomarkers worldwide. He is currently ranked by the Web of Science in the top 1% globally among neuroscience researchers. Among Dr. Villemagne's notable research contributions, he established that the process of amyloid β accumulation in the brain can be detected by PET imaging 15–20 years before the onset of dementia, a discovery that has substantially impacted the diagnostic paradigm of Alzheimer's disease and is incorporated into current research and clinical trials worldwide.
Please join us in congratulating Dr. Villemagne!