University of Pittsburgh Medical Students Meet and Mingle with Department of Psychiatry Faculty at Annual Specialty Night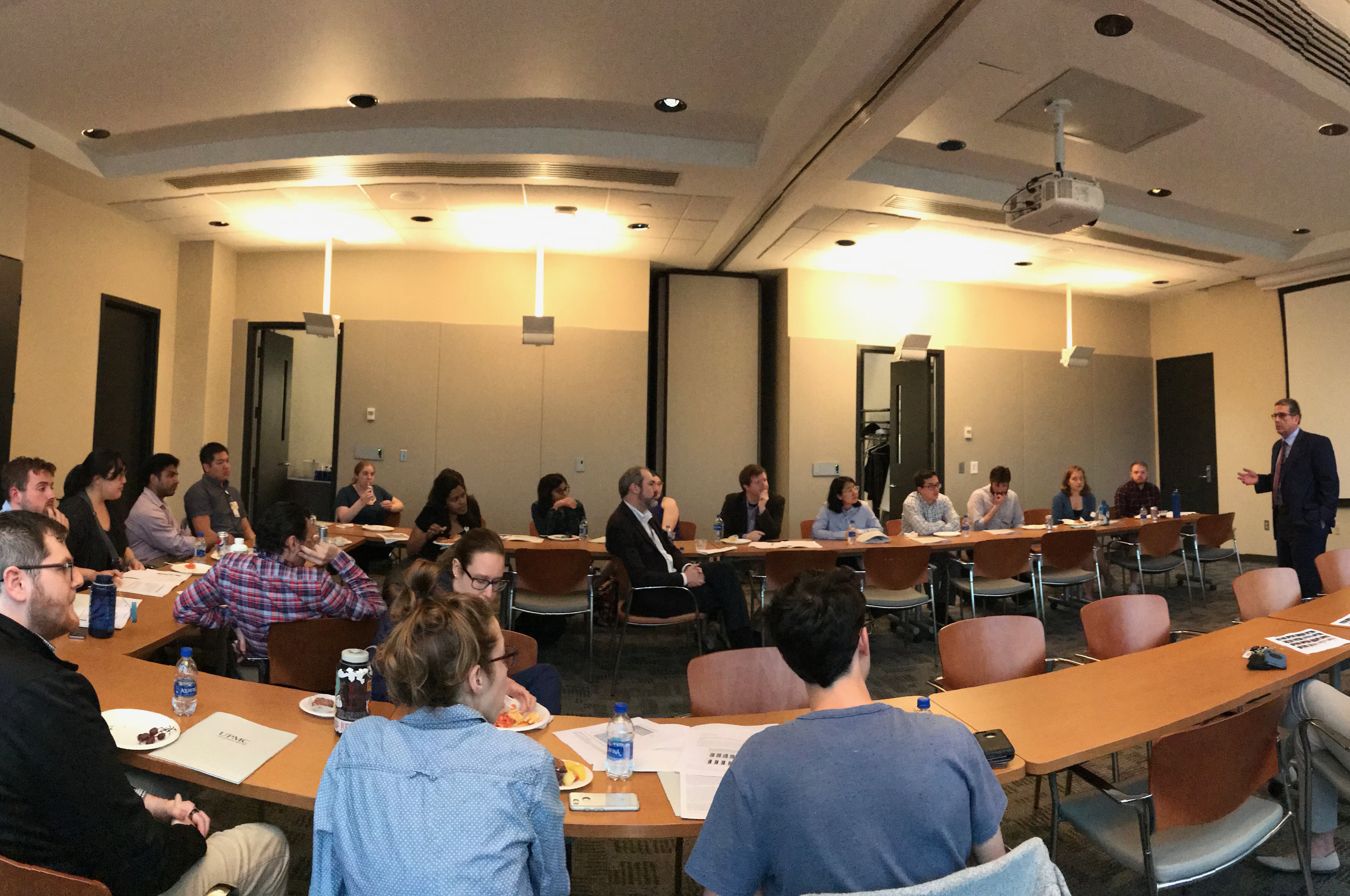 How do Department of Psychiatry faculty support medical students who are interested in psychiatry? On May 9, the Department of Psychiatry Office of Medical School Education hosted Psychiatry Specialty Night, an annual event when medical students can meet and mingle with faculty to learn more about choosing a career in psychiatry. 
This year, the event began with an enthusiastic welcome from Dr. Jody Glance (Associate Director of Medical Student Education), as well as a talk from Dr. David Lewis (Chair, Department of Psychiatry) about what to consider when choosing to specialize in psychiatry. Dr. Michael Travis (Director, Residency Training) provided an overview of residency training and Dr. Sansea Jacobson (Director, Triple Board Residency Training) offered a look at the Child & Adolescent and Triple Board residency training programs. Speakers shared their views about the state of the field, what the future holds, and why students should consider a career in this specialty.
Attendees then transitioned from a large group discussion to a cozier break-out format, allowing students meet faculty from various areas of specialization. Faculty answered questions, offered guidance and shared their enthusiasm for geriatric, child/triple board, consultation-liaison, psychiatry/family medicine and addiction psychiatry, as well as education, training and hospital administration.  
Dr. Glance emphasized the success of the event: "More medical students are gravitating toward careers in psychiatry than in the past, both at Pitt and nationwide. Psychiatry Specialty Night certainly reflects that, with more than 20 medical students in attendance. The students really enjoyed learning more about the field, and many lingered at the round table discussions well past the ending time. It's exciting to witness so much energy and engagement between the students and our faculty and residents."