Suicide Prevention: Promoting Safe and Supportive Environments for All Youth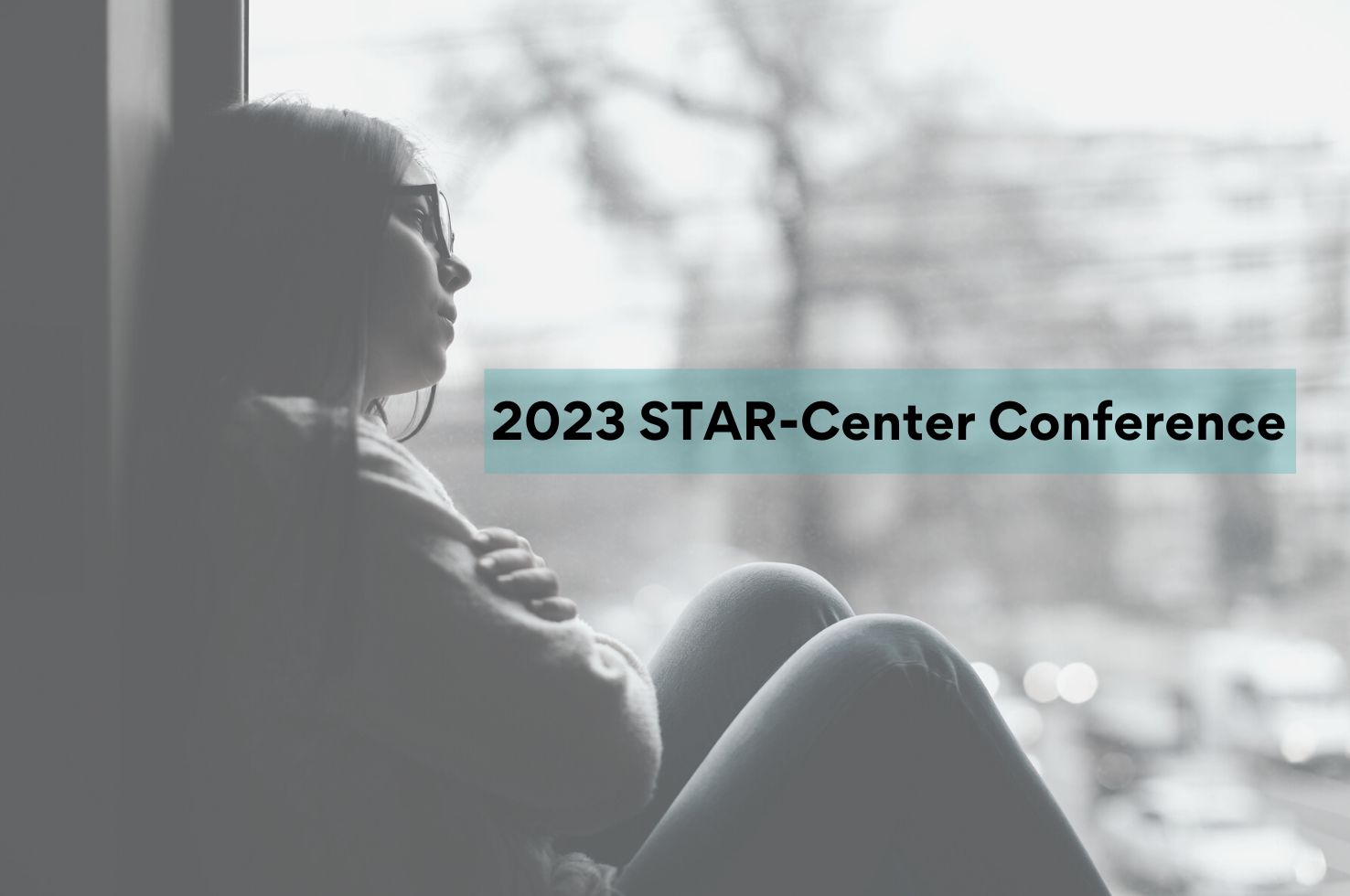 The Services for Teens at Risk (STAR)-Center is a nationally recognized suicide prevention program that combines clinical and outreach services designed to combat the problem of child and adolescent suicide. The STAR-Center provides outpatient assessment and treatment for depressed and anxious children and teens, and offers acute treatment to depressed and suicidal youth through the Center's intensive outpatient program. To read a New York Times Magazine article on clinical approaches to adolescent suicidality at the STAR-Center and UPMC, click here.
The STAR-Center annual conference presents best practices in clinical care incorporated into practical guidelines. This year, more than 500 clinicians and educators attended lectures and workshops addressing the theme "Promoting Safe and Supportive Environments for All Youth." 
Keynote Speakers
Shelley L. Craig, PhD, LCSW (Professor and Canada Research Chair of Sexual and Gender Minority Youth, University of Toronto), presented a keynote address entitled "Preventing Suicidality in Sexual and Gender Diverse Youth: The Role of Hope, Social Media and Affirmative Programs." Dr. Craig described the prevalence of suicidality for sexual and gender diverse youth, and identified emerging and evidence-based strategies to promote positive mental health with these vulnerable populations. She incorporated information on the influence of social media, family, and peer relationships, and clinical interventions.
Mary Margaret Kerr, EdD (Professor of Health and Human Development, University of Pittsburgh), provided resources and examples of what those working in school-based mental health can do about school violence in her talk entitled "What You Can Do to Help." 
Workshops
Candice Biernesser, PhD, LCSW (Assistant Professor of Psychiatry), and César G Escobar-Viera, MD, PhD (Assistant Professor of Psychiatry), offered practical guidance for understanding and responding to online victimization among adolescents. 
Caitlin M. Conner, PhD, LCP (Research Assistant Professor), and Ligia Antezana, PhD (Department of Psychiatry postdoctoral scholar), discussed research and clinical guidelines on identifying and managing suicidality and self-injury in autistic individuals, including suggestions for screening, as well as emerging research on the unique characteristics and risk factors for non-suicidal self-injury and suicidal thoughts and behaviors in autistic people. 
Kristen Eckstrand, MD, PhD (Assistant Professor of Psychiatry), Layne Filio, MS, LPC (Behavioral Therapist II, UPMC Center for Children and Families), and Olivia Leonard, MA, LPC (Behavioral Health Therapist, UPMC Center for Children and Families), reviewed health disparities faced by LGBTQ+ adolescents, describe components of affirming mental health care to engage LGBTQ+ adolescents in mental health, and discussed strategies for adapting evidence-based interventions to address mental health concerns in LGBTQ+ adolescents. 
Dara Sakolsky, MD (Associated Professor of Psychiatry), and Salena Binnig, LCSW (Behavioral Health Therapist III, STAR-Center), led a workshop highlighting a program specifically tailored for transitional-age youth, the College Option Services for Transition-Age Students at Risk (COSTAR) Intensive Outpatient Program.
Additional workshops were led by Kelsey Bero, LPC, NCC (Behavioral Health Therapist II, STAR-Center); Mary Margaret Kerr, EdD; Cassandra Doggrell, EdD (Director of Special Education, Upper St. Clair School District); Lauren Madia, EdD (Director of Pupil Services, Upper St. Clair School District); Anthony (Tony) Babusci, EdD (Principal of Ryan Gloyer Middle School, Seneca Valley School District); Paula S. McCommons, EdD, LPC (UPMC Student Assistance Program Liaison Director, STAR-Center Outreach); Perri Rosen, PhD, NCSP (Consulting Psychologist, Pennsylvania Office of Mental Health and Substance Abuse Services); Leah Northrop, LPC, RYT (Behavioral Health Therapist, UPMC Western Wellness and Research Coordinator, UPMC Center for Integrative Medicine); and Ali Popivchak, E-RYT, C-IAYT Yoga Therapist, UPMC Western Psychiatric Hospital)