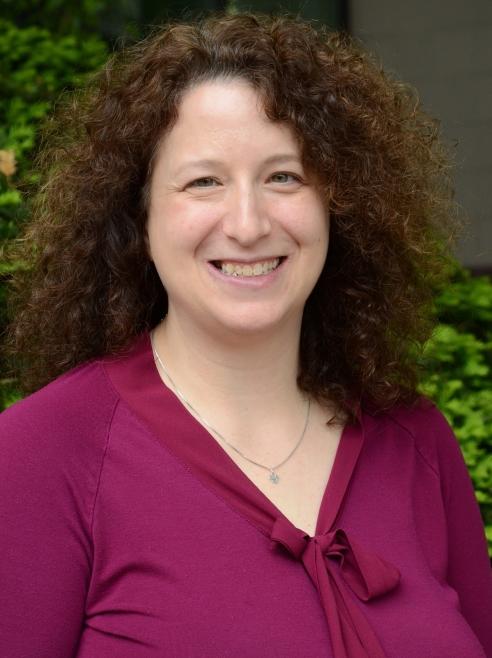 Dara J Sakolsky, MD, PhD
Assistant Professor of Psychiatry
Contact Details
3811 O'Hara St.
Pittsburgh
PA
15213
Education & Training
MD
Temple University, School of Medicine
Medicine
PhD
Temple University, School of Medicine
Pharmacology
Western Psychiatric Institute and Clinic of UPMC
Psychiatry
Western Psychiatric Institute and Clinic of UPMC
Child and Adolescent Psychiatry
University of Pittsburgh School of Medicine
Pediatric Anxiety Disorders
Specialty Certifications
Board Certification
American Board of Psychiatry and Neurology (Child and Adolescent Psychiatry)
Current Appointments
Associate Medical Director, Services for Teens at Risk (STAR)
Professional Affiliations
Member, American Psychiatric Association
Member, American Academy of Child and Adolescent Psychiatry
Member, Anxiety and Depression Association of America
Research Interests
Anxiety disorders in youth and young adults; Longitudinal trajectories of mood/anxiety disorder; Pharmacokinectic and pharmacogenetic predictors
Selected Research Publications & Products
Caporino NE*, Sakolsky D*, Brodman DM, McGuire JF, Piacentini J, Peris TS, Ginsburg GS, Walkup JT, Iyengar S, Kendall PC, Birmaher B. Establishing Clinical Cutoffs for Response and Remission on the Screen for Child Anxiety Related Emotional Disorders (SCARED). J Am Acad Child Adolesc Psychiatry 2017;56(8):696-702
Axelson DA, Goldstein BI, Goldstein TR, Monk K, Yu H, Hickey MB, Sakolsky D, Diler RS, Iyengar S, Brent D, Kupfer D, Birmaher B. Diagnostic precursors to bipolar disorder among offspring of parents with bipolar disorder: A longitudinal study. Am J Psychiatry.2015;172 (7):638-46.
Ginsburg GS, Becker EM, Keeton CP, Sakolsky DJ, Piacentini J., Albano AM., Compton, SN, Iyengar S., Sullivan K, Caporino N, Peris T, Birmaher B, Rynn M., March J, Kendall, PC. Naturalistic follow-up of youth treated for pediatric anxiety disorders. JAMA Psychiatry 2014; 71(3):310-18.
Ginsburg GS, Kendall PC, Sakolsky D, Compton SN, Piacentini J, Albano AM, Walkup JT, Sherrill J, Coffey KA, Rynn MA, Keeton CP, McCracken JT, Bergman L, Iyengar S, Birmaher B, March J. Remission after acute treatment in children and adolescents with anxiety disorders: Findings from the CAMS. Journal of Consulting & Clinical Psychology. 2011;79(6):806-13.
Sakolsky DJ, Perel JM, Emslie GJ, Clarke GN, Wagner KD, Vitiello B, Keller MB, Birmaher B, Asarnow JR, Ryan ND, McCracken JT, Strober MJ, Iyengar S, Porta G, Brent D. Antidepressant exposure as a predictor of clinical outcomes in the Treatment of Resistant Depression in Adolescents (TORDIA) Study. Journal of Clinical Psychopharmacology. 2011; 31(1): 92-97.
Clinical Interests
Child and adolescent anxiety disorders; Child and adolescent mood disorders; Transitioning youth with mood/anxiety disorders
Selected Clinical Publications & Products
Sakolsky D, Goldstein TR, Poling K, Dietz L, McKain B, Brent DA. Development of an adjunctive group intervention for adolescents with mood and anxiety disorders transitioning to college. Poster presented at the annual meeting of the Anxiety and Depression Association of America, April 2015; Miami, FL
Birmaher B & Sakolsky D. Pharmacological Treatment of Anxiety Disorders in Children and Adolescents In: Essau CA & Ollendick TH, editors. The Wiley-Blackwell Handbook of the Treatment of Childhood and Adolescent Anxiety. West Sussex, UK: Wiley-Blackwell; 2013. p. 229-48.
Sakolsky D & Birmaher B. Selective Serotonin Reuptake Inhibitors (SSRIs) In: Rosenberg B, Gershon S, editors. Pharmacotherapy of Child and Adolescent Psychiatric Disorders, Third Edition. West Sussex, UK: John Wiley & Sons, Ltd.; 2012. p. 131-54.
Sakolsky D & Birmaher B. Developmentally informed pharmacotherapy for child and adolescent depressive disorders. Child and Adolescent Psychiatric Clinics of North America. 2012; 21(2): 313-25.
Sakolsky DJ, Birmaher B. Pharmacotherapy. In: Essau C, editor. Treatments for Adolescent Depression-Theory and Practice. New York: Oxford University Press; 2009. p. 241-60.
Education Interests
Resident education in pediatric psychopharmacology; Resident education in college psychiatry; PCP education in pediatric psychiatry
Selected Education Publications & Products
Kolko DJ, Campo J, Kilbourne AM, Hart J, Sakolsky D, Wisniewski S. Collaborative care outcomes for pediatric behavioral health problems: a cluster randomized trial. Pediatrics. 2014; 133 (4):981-992.
Sakolsky D, Birmaher B. Pediatric anxiety disorders: management in primary care. Current Opinion in Pediatrics. 2008; 20(5): 538-43. PMID: 18781116.