Register Now for the Department of Psychiatry Annual Research Day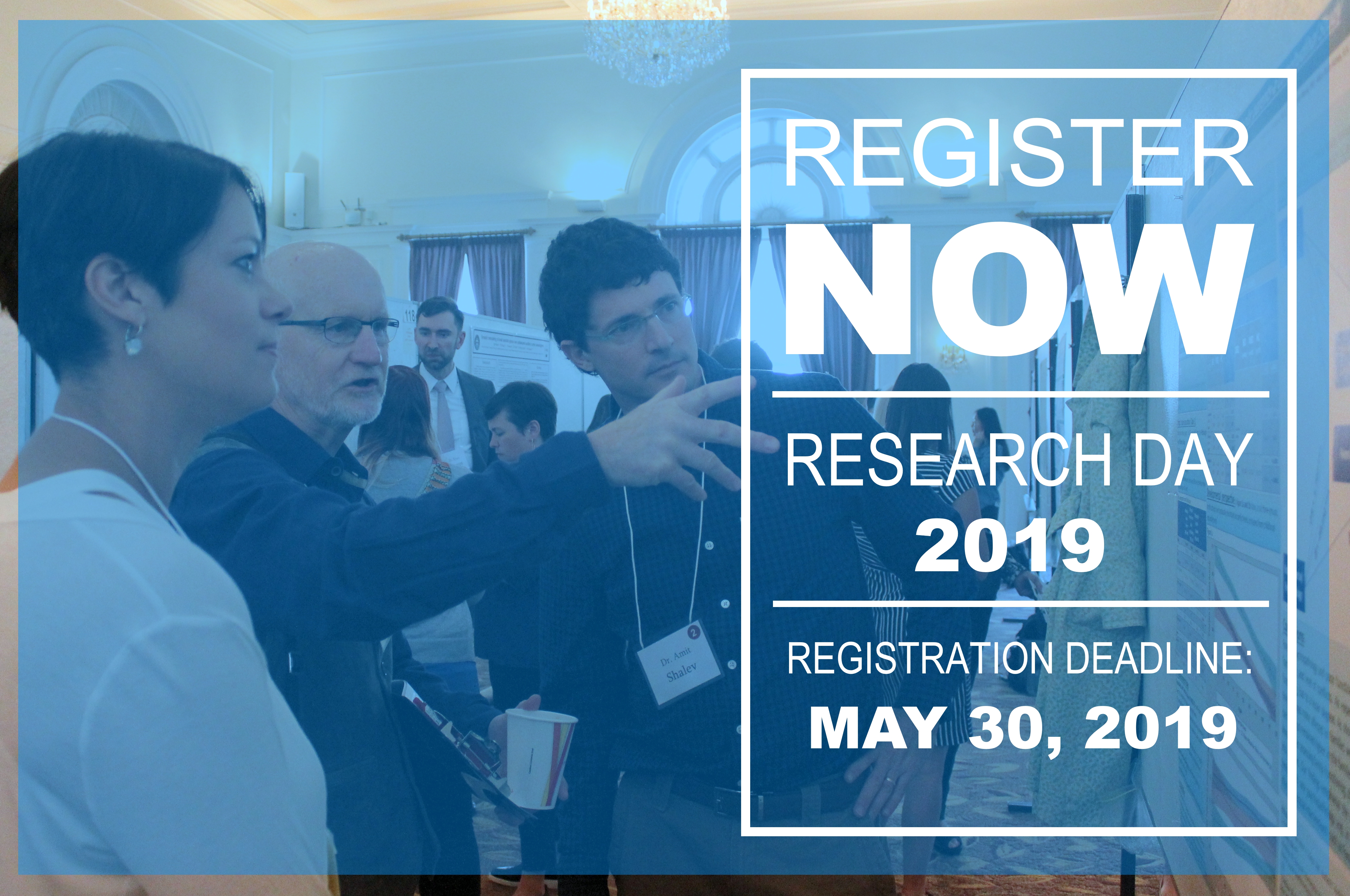 Don't forget to register for the 19th Annual Department of Psychiatry Research Day, which will take place on Thursday, June 13, 2019 at the University Club on the Oakland campus.  
This full-day event provides an excellent opportunity for attendees to meet investigators, learn more about their work, and share their expertise and interests with other members of the research community.  This year Research Day will feature findings from 140 investigators during the morning poster session. The Department will again offer the opportunity to participate in one of the popular lunchtime roundtable discussions focusing on career and research development. Presentations by some of the Department's talented scientists during the afternoon Speed Dat(a)ing, Making Scientific Lemonade and Psych Tank 2.0 sessions will highlight exciting recent findings and innovative research strategies. A special awards ceremony will take place at the end of the day. 
Registration is required to attend Research Day. Be sure to register by the May 30th deadline. Click here to register and for more information.