Department of Psychiatry Provides Mentorship and Hands On Research Experience to Help Young Physician-Scientists Build Successful Careers in Psychiatric Neuroscience

Early exposure to cutting-edge research and hands-on experiences in laboratories is crucial to preparing the next generation of physician-scientists for successful careers in psychiatric neuroscience research.  It also can lead to transformative discoveries that ultimately improve the lives of individuals with mental illness.
The Department of Psychiatry is an international leader in helping young scientists learn and apply valuable laboratory skills and develop their ability to formulate testable hypotheses, perform experiments using novel and well-established methodologies, and critically interpret data and disseminate their findings. Students and trainees are benefiting from the mentorship and guidance of Department faculty who are among the world's most diverse and talented researchers. These experiences have been extremely productive for trainees, resulting in peer-reviewed publications in high impact journals as well as presentations at national meetings sponsored by scientific societies such as the Society of Biological Psychiatry and the American College of Neuropsychopharmacology. Many of these young investigators have been recognized for their academic accomplishments with honors such as travel awards to support their participation at annual meetings and conferences, best poster prizes for their excellent dissemination of their findings and grants to support their work at this early stage of their career.
Psychiatry residents Gil Hoftman, MD, PhD and Daniel Wonjae Chung, MD, PhD began their research careers in the Department of Psychiatry's Translational Neuroscience Program as MSTP students mentored by Dr. David Lewis.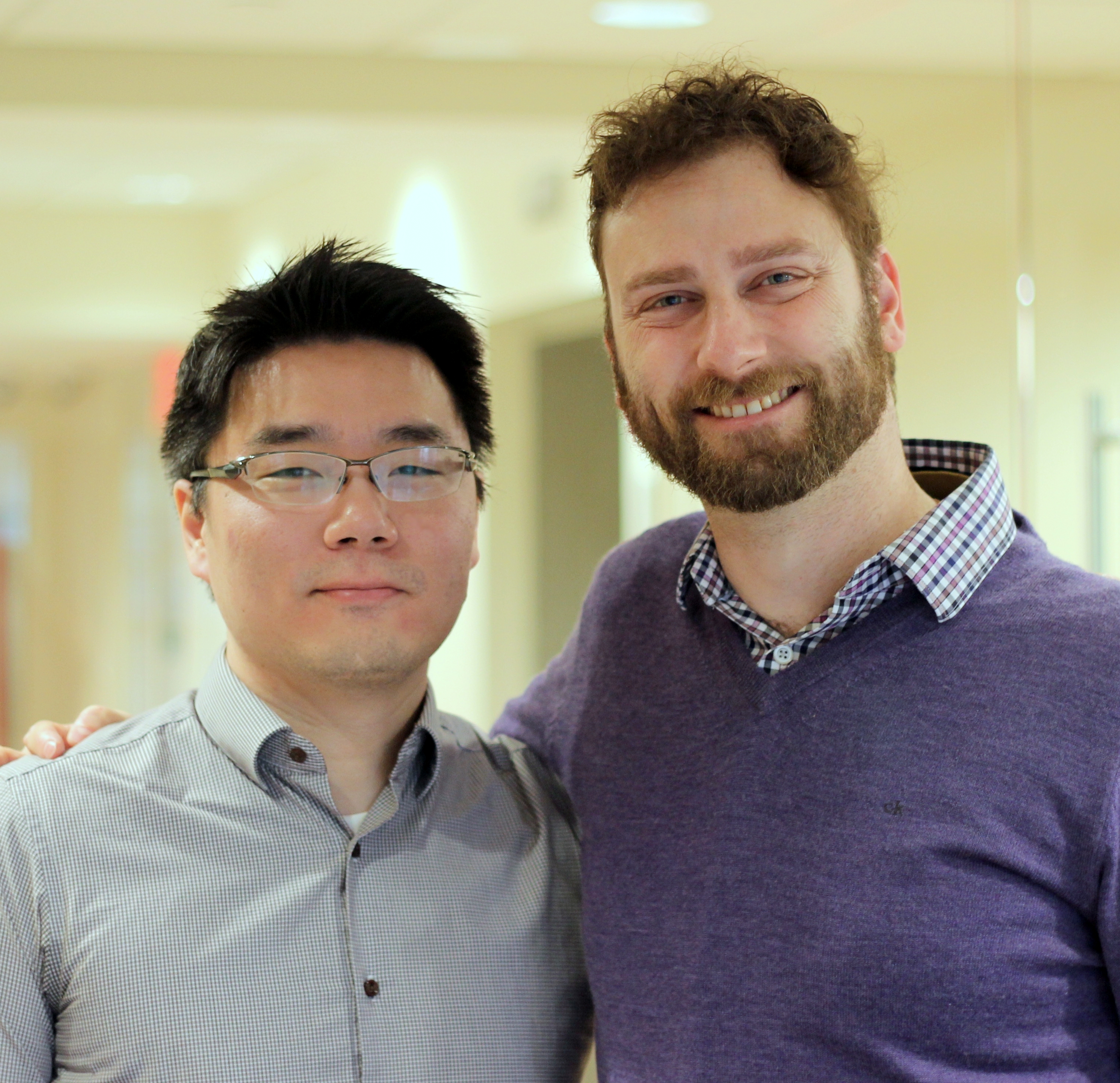 As a graduate student and with support from a National Service Research Award, Dr. Hoftman's research concentrated on the cellular and molecular changes that occur during normal brain development, and that are altered in individuals with schizophrenia. With support from an R01 administrative supplement funded by the National Institute of Mental Health, Dr. Hoftman is currently investigating the development of glutamate and GABA neurotransmission across the cortical visuospatial working memory network in primates and plans to use the data as the foundation for a future career development award application.  
Dr. Chung has been actively engaged in the study of pathogenic mechanisms that could provide a neural substrate for cognitive dysfunction in schizophrenia since his first year of medical school. He is currently studying the role of cell type-specific abnormal splicing of ErbB4 in cortical circuitry alterations in schizophrenia. Although in the early stage of his career, he has already established an impressive publication portfolio. One of his proudest accomplishments is his first authorship of an article published in the Proceedings of the National Academy of Sciences in 2017 that was highlighted as the Editor's Choice in the journal Science.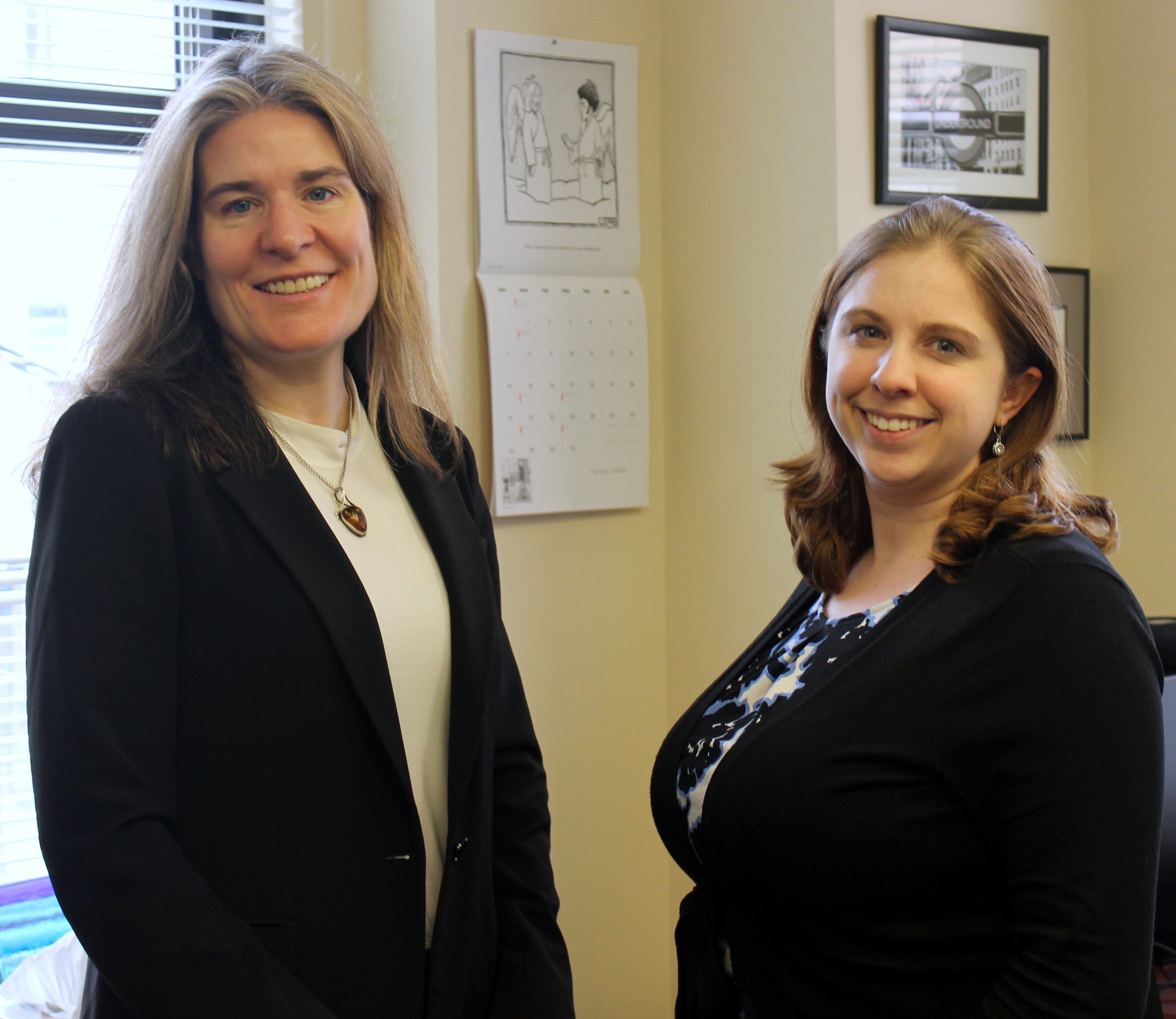 "I truly cannot imagine a better experience than working in the lab under Dr. Mary Phillips' mentorship," said Heather Acuff, PhD, a third year medical student who worked closely with Dr. Phillips while completing her PhD. As a graduate student, Heather learned and applied different neuroimaging methods to examine structural and functional abnormalities in emotion processing, emotion regulation, and reward neural circuitries in children and adolescents at risk for developing bipolar disorder under the mentorship of Dr. Phillips, Director of the Department of Psychiatry's Mood and Brain Lab. "I learned a great deal about neuroimaging, statistical analyses, manuscript writing, and grant writing under Dr. Phillips' mentorship. She is always supportive and encouraging and has provided me with numerous opportunities to grow as a physician-scientist and share my work with others," Heather said. She plans to apply these skills to identifying neuroimaging biomarkers that reflect risk for bipolar disorder and could be used in the future to enhance diagnostic accuracy and early intervention strategies in individuals at risk for this disorder.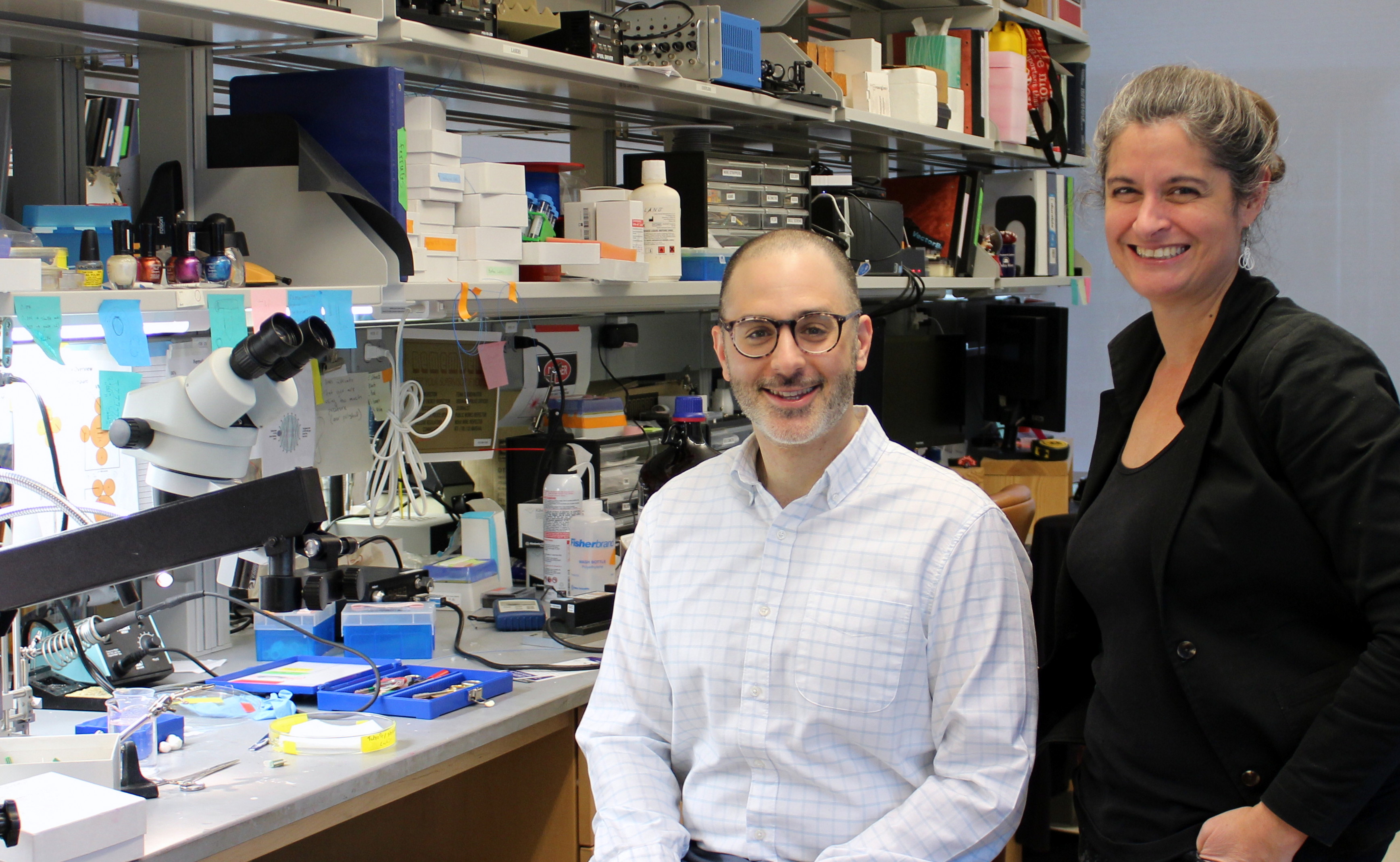 Matthew Geramita, MD, PhD is a PGY1 working under the mentorship of Susanne Ahmari, MD, PhD. His interests in psychiatry and computational neuroscience grew out of a fascination with the physics of biological systems. Matt was introduced to neuroscience at the National Institutes of Health, where he used neuroimaging to study neural networks in schizophrenia. He then took a slight detour away from psychiatry while earning his PhD, using in vitro electrophysiology and computer modeling to understand the neural coding responsible for smell under the mentorship of Dr. Nathan Urban. Now focused on Obsessive Compulsive Disorder, Matt's work in the Ahmari lab uses optogenetics, in vivo electrophysiology and computational modeling to dissect the neural circuits driving compulsive behaviors. He and Dr. Ahmari are currently collaborating with a multidisciplinary team from a number of labs at the University of Pittsburgh and Carnegie Mellon University on a project focusing on avoidance, a key phenotype in a number of psychiatric illnesses that can be studied in both mice and humans.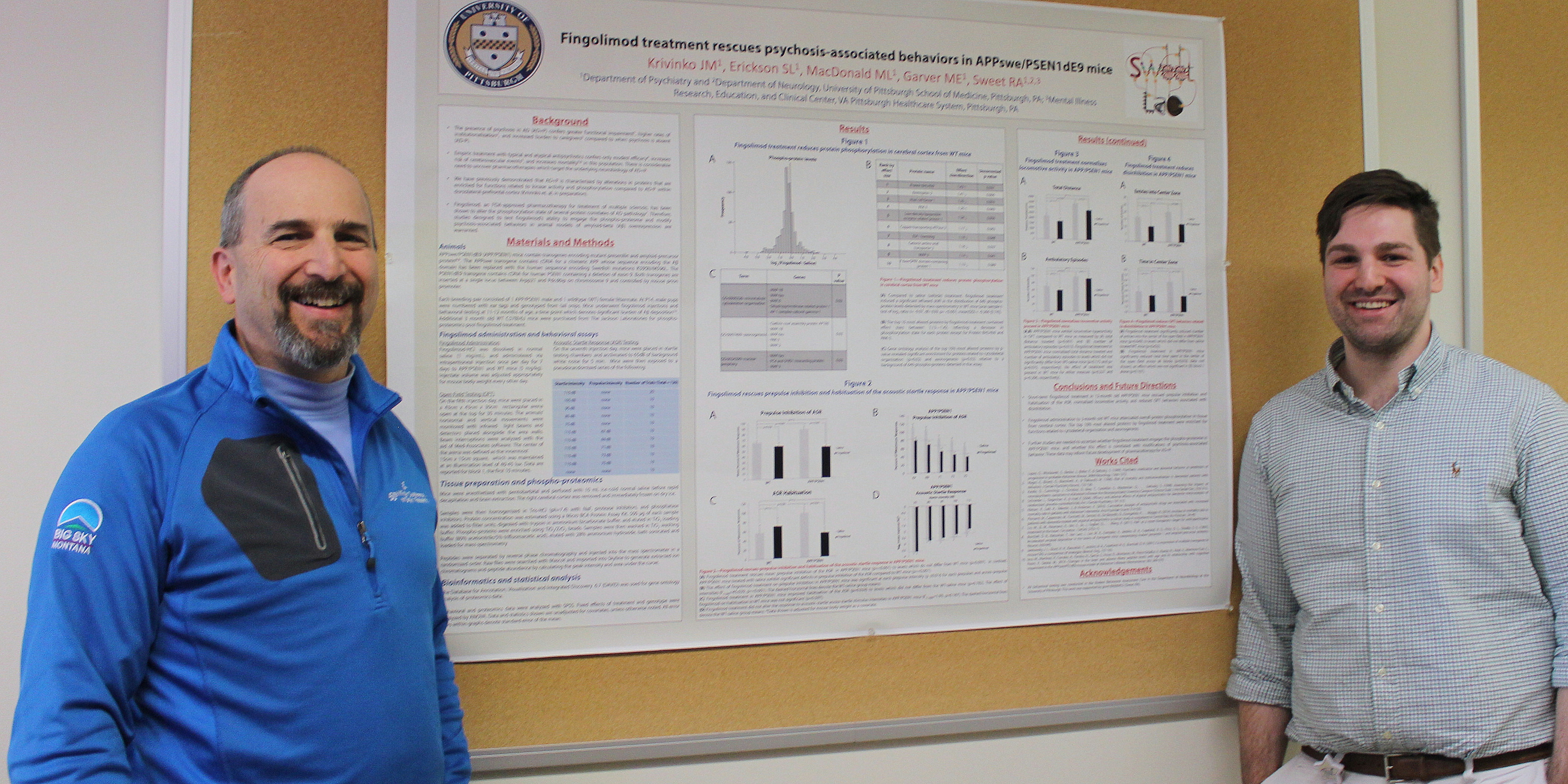 Josh Krivinko began volunteering in Dr. Robert Sweet's Laboratory as an undergraduate student. Now as a fourth year medical student, Josh is learning how to apply quantitative proteomics in studies of mouse models of Alzheimer-related pathology to test candidate pharmacotherapies. In addition to his laboratory bench work, he also has appreciated the opportunity to hone his writing skills and collaborate on peer-reviewed abstracts, manuscripts, and grant applications.  "Dr. Sweet has a deep personal commitment to mentoring," Josh said, "He has thoughtfully advised and supported me through some of my own life's most important decisions: deciding on going to medical school, choosing psychiatry as a specialty, and choosing to pursue a career as a physician-scientist."
Eric Zimmerman earned his PhD in Neuroscience in the MSTP working with Dr. Tony Grace and has learned a number of new skills since he began working with his current mentor, Zachary Freyberg, MD, PhD during the final months of his medical training. "I'm learning to conduct real-time fluorescence-based assays of biochemical activity in cell cultures, drosophila behavioral assays, and various different applications of microscopy in human tissue," Eric said. He is excited about collaborating with Dr. Freyberg on two new projects and says he "can't wait to see what we discover!"  In the first study, they will characterize a unique population of dopamine neurons that co-express the biochemical machinery for synthesizing both dopamine and glutamate in human brain samples. The second project is designed to capture the dynamics of insulin release in pancreatic beta cells using electrophysiological approaches.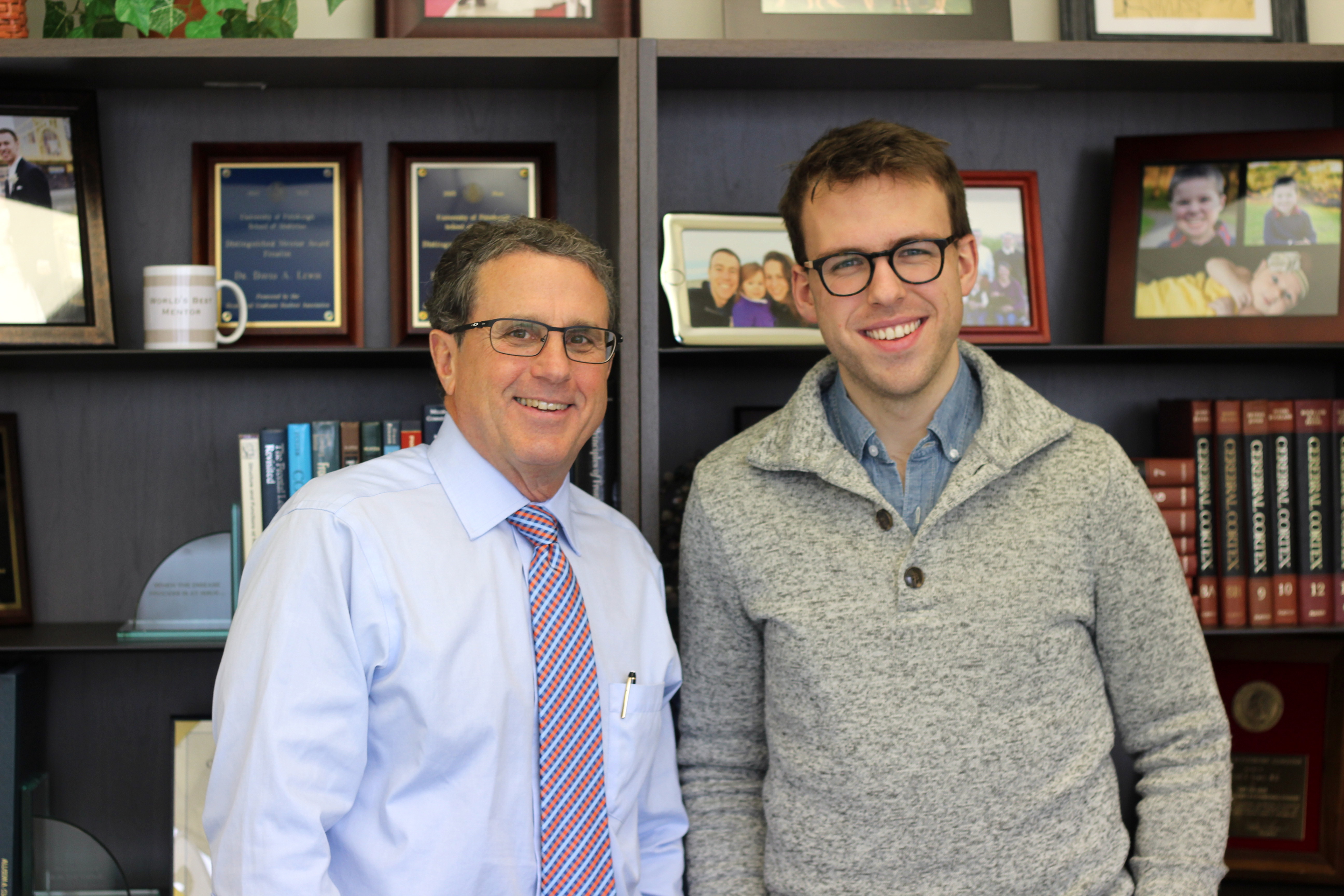 Sam Dienel, a member of the MSTP, is now in his first year of graduate school working closely with his mentor, Dr. Lewis. Sam has mastered a range of quantitative approaches in neuroscience, including confocal microscopy, cell-type specific mRNA transcript profiling through laser-capture microdissection, and in-situ RNA hybridization, and is currently using these techniques and other approaches to investigate the abnormalities in a particular type of GABA neurons in the prefrontal cortex of individuals diagnosed with schizophrenia.