Meryl Butters, PhD, Wins Philip Troen, MD, Mentoring Award & Pitt Med Student Josh Krivinko Is Recognized for Excellence in Longitudinal Research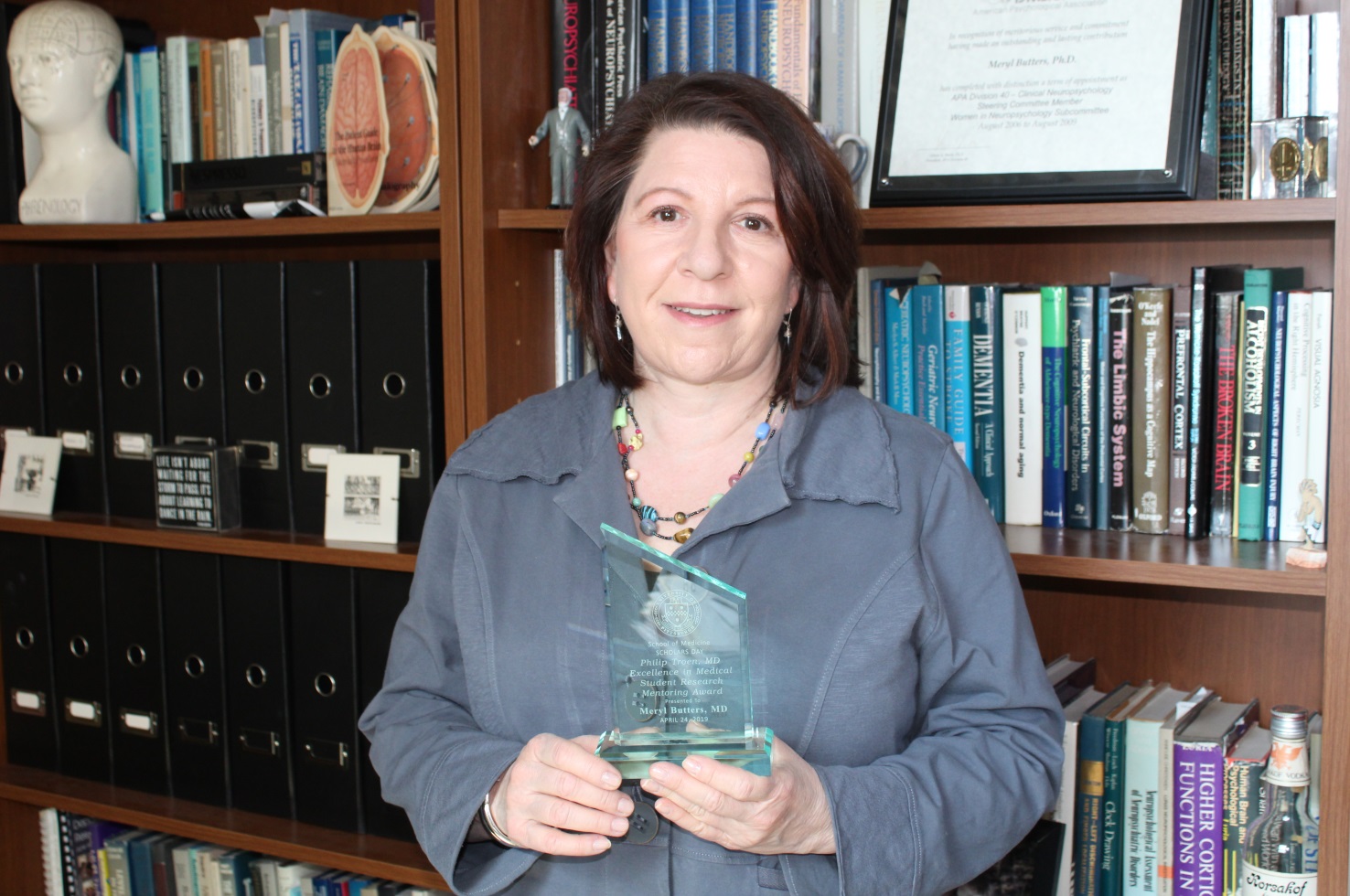 We are delighted to announce that Meryl Butters, PhD, Associate Professor of Psychiatry and Translational Science won the Philip Troen, MD, Excellence in Medical Student Research Mentoring Award at the University of Pittsburgh School of Medicine annual Scholars Day. This prestigious award is presented to a Longitudinal Research Project (LRP) mentor of a graduating Pitt Med student in recognition for outstanding mentorship over the course of the LRP. Dr. Butters is an expert in geriatric psychiatry and uses advanced neurocognitive, neuroimaging and molecular approaches to determine if people with persistent, treatment-resistant, late-life depression experience accelerated cognitive decline that could increase risk for dementia. She was nominated by graduating medical student Gillian Kruska, who will enter the Combined Family Medicine Psychiatry residency training program at UPMC McKeesport.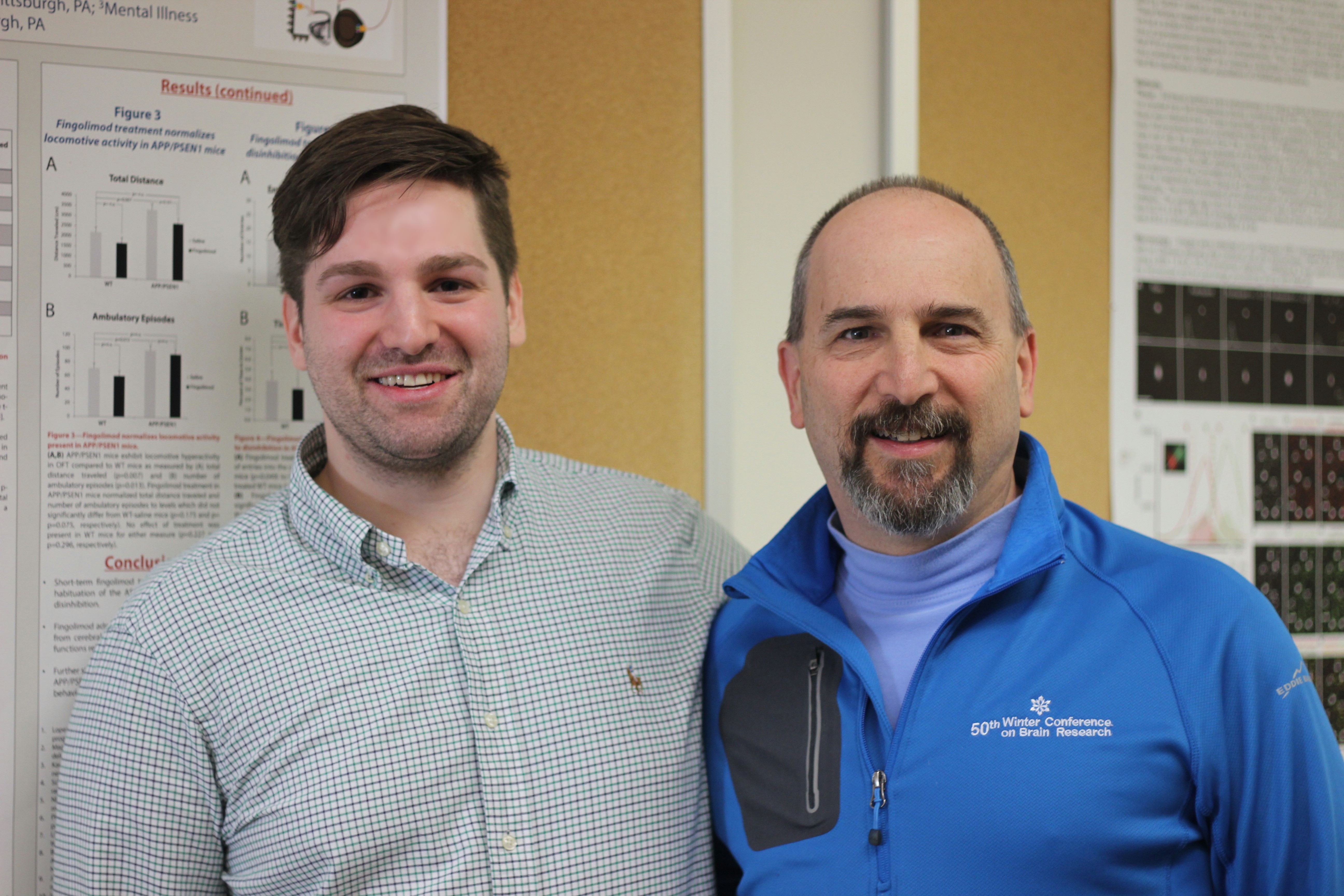 In addition, Joshua Krivinko, a member of the School of Medicine's graduating class of 2019, was a Certificate of Merit Award winner for excellence in longitudinal research. He completed his project, entitled Effect of fingolimod administration on psychosis-associated behaviors and the synaptic proteome in APPswe/PSEN1dE9 mice, under the mentorship of Dr. Robert Sweet, UPMC Endowed Professor in Psychiatric Neuroscience and Professor of Neurology and Clinical and Translational Science. Joshua has also recently been selected as the inaugural recipient of the Sell Family Physician Scientist Award. After graduation, he will begin his residency training in general psychiatry at UPMC Western Psychiatric Hospital.
Congratulations to Dr. Meryl Butters and Joshua Krivinko!