Rene Hen, PhD, Professor of Psychiatry, Neuroscience, and Pharmacology, Columbia University will present a Distinguished Scientist Lecture on April 5, 2019 as part of the Department of Psychiatry Lecture Series. Dr. Hen directs the Division of Integrative Neuroscience at the New York State Psychiatric Institute and is a core investigator at Columbia University's Kavli Institute for Brain Science. Dr. Hen's research examines the contribution of serotonin (5-HT) receptors to pathological states such as depression and anxiety. His laboratory is using animal models to elucidate the neural substrates that underlie mood and anxiety disorders.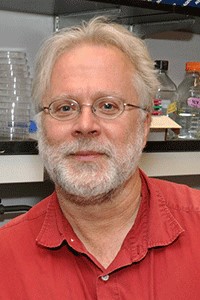 Dr. Hen will discuss his research on the hippocampus and its role in SSRI treatment of mood disorders. Depression and anxiety disorders are debilitating illnesses that affect more than 350 million people worldwide. The most common treatments for these disorders are SSRIs (selective serotonin reuptake inhibitors), which block the serotonin transporter and thereby increase serotonin levels in many brain regions. However, about 50% of patients who take SSRIs do not fully respond and among those who respond a significant fraction experiences various side effects such as sexual dysfunction. In addition, SSRIs have a delayed onset of therapeutic efficacy of several weeks. There is therefore a considerable need for better and faster acting antidepressants. One way to develop novel antidepressants is to understand how SSRIs work and why they take so long to be effective and then to target directly the underlying mechanisms. In his research, Dr. Hen has found that SSRIs stimulate neurogenesis in the ventral dentate gyrus of the hippocampus and that the resulting young neurons are critical for stress resilience and for the behavioral effects of antidepressants. There is also evidence to suggest that the ventral hippocampus contains a specialized population of cells that encode "negative valence" and that project to the hypothalamus and amygdala. Dr. Hen is proposing that chronic SSRIs decrease the activity of these "negative valence cells", resulting in a decrease in anxiety and depression related behaviors. He hopes that by inhibiting these cells directly we will be able to develop faster acting antidepressants and possibly compounds that are active in treatment resistant depression.
    
Learning Objectives. At the conclusion of this lecture, participants will be able to:
Explain the neural circuits underlying mood and emotions.

Explain the mechanism of action of antidepressant medications.

Analyze the role of hippocampal neurogenesis in mood and cognition.
The entirety of this program will be a lecture by the speaker(s). All individuals able to control the content of this educational activity are required to disclose all relevant financial relationships with any proprietary entity producing, marketing, re-selling, or distributing health care goods or services, used on, or consumed by, patients. Registration is not required for this event. This event is free and there will be no refunds. The University of Pittsburgh is an affirmative action, equal opportunity institution.
Location. UPMC Western Psychiatric Hospital Auditorium.
For More Information. Please contact Frances Patrick (Telephone: 412-246-6787; Email: patrickfm@upmc.edu) 
Continuing Education Credit:  The University of Pittsburgh School of Medicine is accredited by the Accreditation Council for Continuing Medical Education to provide continuing medical education for physicians.  The University of Pittsburgh School of Medicine designates this educational activity for a maximum of 1.5 AMA PRA Category 1 CreditsTM.  Each physician should only claim credit commensurate with the extent of their participation in the activity.  Other health care professionals are awarded .15 continuing education units (CEUs), which are equal to 1.5 contact hours.  In accordance with Accreditation Council for Continuing Medical Education requirements on disclosure, information about relationships of presenters with commercial interests (if any) will be included in materials which will be distributed at the time of the conference.  WPIC is approved by the American Psychological Association to offer continuing education for psychologists.  WPIC maintains responsibility for this program and its contents.  This program is being offered for 1.5 continuing education credits.
The indicated number of clock hours of continuing education is provided through Western Psychiatric Institute and Clinic of UPMC's Office of Educational Resources and Planning, a PA-approved provider of social work continuing education in accordance with all the applicable educational and professional standards of the Pennsylvania State Board of Social Workers, Marriage and Family Therapist.  These clock hours satisfy requirements for LSW/LCSW, LPC and LMFT renewal. For more information, call (412) 204-9085.