Erika Forbes, PhD, & Fabio Ferrarelli MD, PhD, Receive a Laurel E. Zaks Memorial Fund Award for Novel Treatments for Depression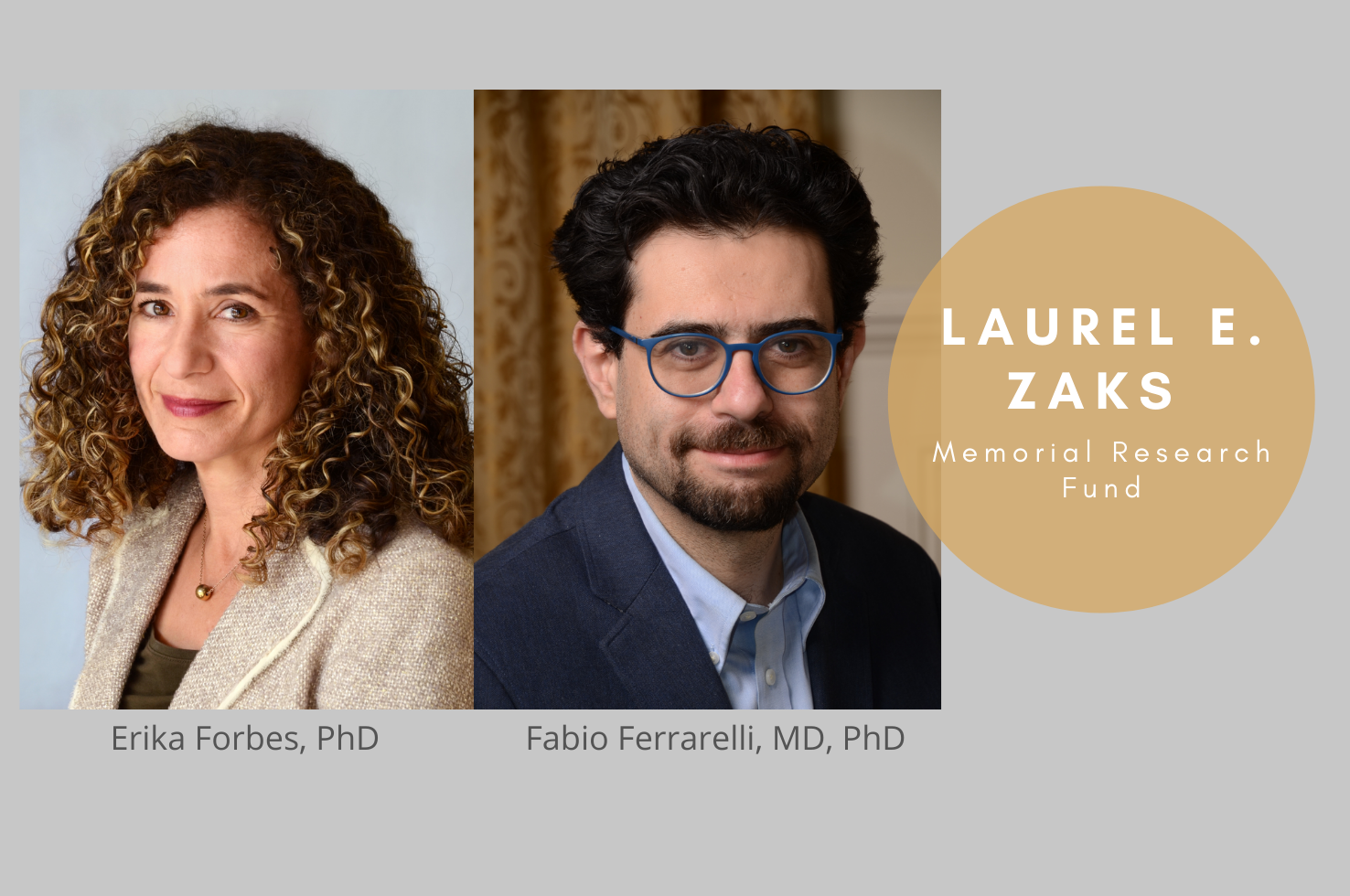 We are delighted to announce that Erika Forbes, PhD (Professor of Psychiatry, Pediatrics, Psychology and Clinical and Translational Science), and Fabio Ferrarelli MD, PhD (Associate Professor of Psychiatry), have been selected to receive a Laurel E. Zaks Memorial Research Fund award for a collaborative research project focused on treating depression in young people. The Laurel Zaks Fund, established in March 2019, supports Pitt Department of Psychiatry research pertaining to depression and suicide.
Dr. Forbes focuses on the role of neural reward circuitry in the development of depression during adolescence and young adulthood. Dr. Ferrarelli is interested in identifying disease biomarkers. He uses state-of-the-art techniques during sleep and wakefulness to better understand the neurobiological, cognitive, and social dysfunctions in psychiatric disorders.
"We are grateful to receive this award designed to support mental health research, and which honors the memory of Laurel Zaks, an accomplished woman devoted to improving public health. Our study will investigate the treatment of depression in young people by using transcranial magnetic stimulation (TMS) in combination with cognitive training designed to increase positive emotion. Rather than the traditional focus on changing negative emotions, this approach aims to treat depression by enhancing positive emotions. We hope that our work will contribute to alleviating suffering and provide a fitting tribute to Laurel," said Dr. Forbes.
The Department of Psychiatry conveys its gratitude to Dr. Arnold and Mrs. Maryanne Walko Zaks for their generous support of the Laurel E. Zaks Memorial Research Fund.