Daniel Buysse, MD, Honored with University of Pittsburgh Chancellor's Distinguished Research Award for Advances in Sleep Medicine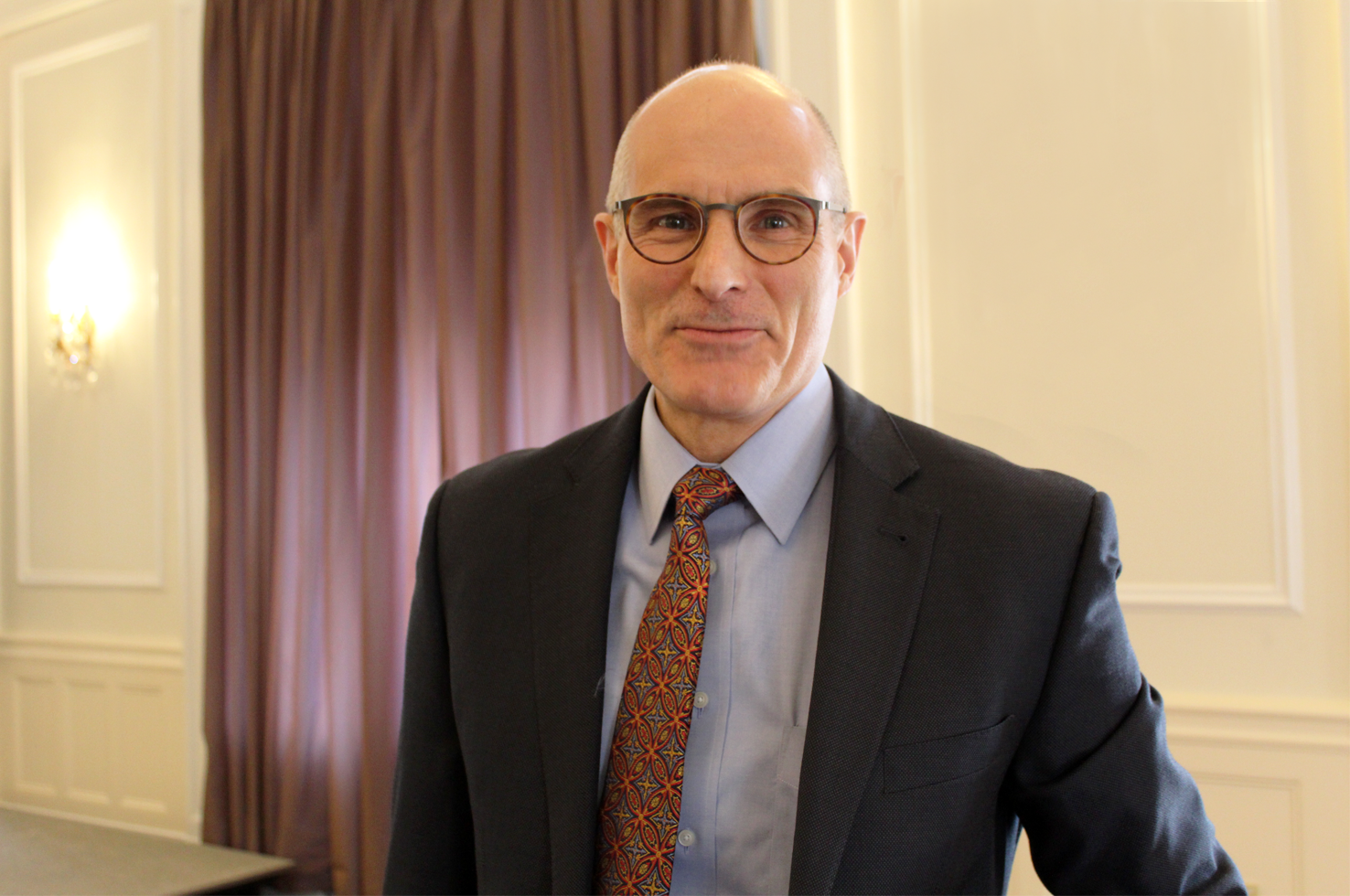 Congratulations to Daniel Buysse, MD (UPMC Endowed Chair in Sleep Medicine and Professor of Psychiatry and Clinical and Translational Science), who has received a University of Pittsburgh Chancellor's Distinguished Research Award (Senior Scholar category), honoring his outstanding record of research and academic activity.
Dr. Buysse is known as one of the most impactful thought leaders in the area of sleep medicine, as well as the world's leading expert on insomnia disorder. He has made tremendous contributions to the diagnosis, assessment and treatment of insomnia, using techniques including self-report, actigraphy, home- and laboratory-based polysomnograpy, lab-based circadian assessments, and functional imaging studies. Among Dr. Buysse's notable career achievements is his leading role in developing the Pittsburgh Sleep Quality Index, a self-report sleep scale that is now used by sleep scientists worldwide. 
Dr. Buysse is co-director of the University of Pittsburgh Center for Sleep and Circadian Science. He currently co-leads a National Institute on Aging-funded R01 grant focused on sleep, circadian rhythms and cardiometabolic risk in retired shift workers (MPI: Martica Hall, PhD). In addition, Dr. Buysse leads the Department's National Heart, Lung, and Blood Institute-funded T32 postdoctoral training program in translational research in sleep medicine.
Regarding the recognition, Dr. Buysse said: "It has been an incredible honor to work with so many talented and dedicated colleagues over the years. This award may come to me, but it belongs to all of us."
"Dr. Buysse is a truly outstanding physician-scientist, as well as a superb teacher and mentor. This award is a fitting testament to the multiple seminal contributions that Dan has made, and continues to make, to the field of sleep medicine," said David Lewis, MD (Chair, Department of Psychiatry).
Please join us in extending our warmest congratulations to Dr. Buysse!