The Center for Interventional Psychiatry Helps Patients with Difficult-to-Treat Psychiatric Disorders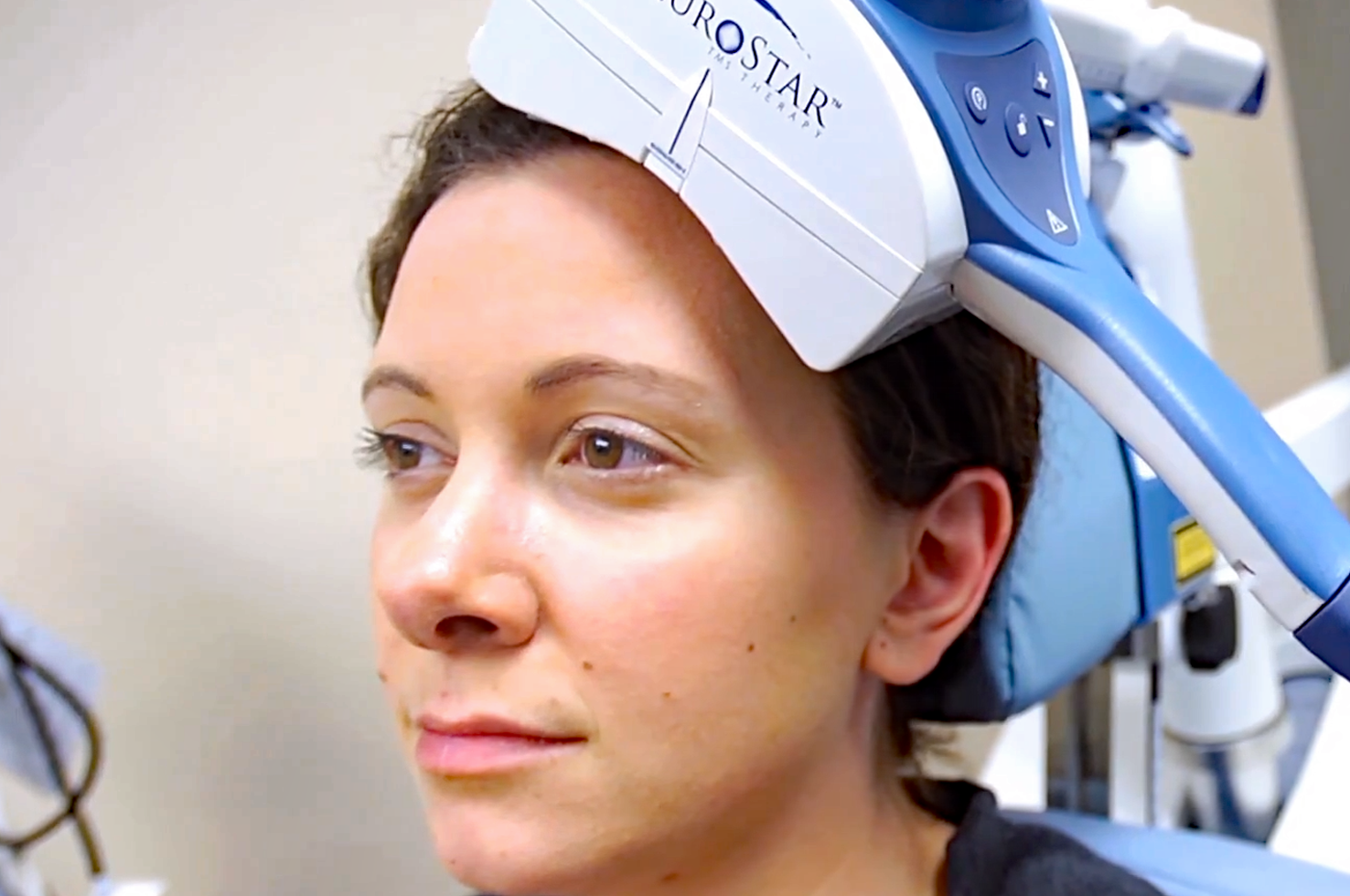 "There was a time when electroconvulsive therapy—known as ECT—was considered a last resort for difficult-to-treat psychiatric disorders," says LalithKumar K. Solai, MD, Medical Director, Center for Interventional Psychiatry (CIP) at UPMC Western Psychiatric Hospital (WPH). "But a lot has changed in the last decade with ECT. This treatment is now much safer, and it can be life-saving for some patients when it is used early on."
The Center for Interventional Psychiatry
The CIP provides ECT treatment, Transcranial Magnetic Stimulation (TMS) and esketamine intranasal /ketamine infusion services for treatment-resistant depression, and Deep Brain Stimulation (DBS) for obsessive-compulsive disorder (OCD). These services can help individuals whose psychiatric disorders have not responded to first-line treatments such as psychotherapy and medication. In addition, the Center provides ECT training through the quarterly Visiting Fellowship in Electroconvulsive Therapy program and funds research projects in interventional psychiatry. 
The ECT Fellowship: "One of the Highlights of My Training" 
Under general anesthesia, ECT patients receive electric currents through paddles to their scalp, which can ameliorate or even eliminate depressive symptoms. WPH is one of the largest ECT treatment centers in the United States and for nearly three decades, WPH's ECT Fellowship has trained physicians and psychiatric nurses in the clinical delivery of ECT, with an average of 30 clinicians from the US and abroad completing the course annually. 
Priyanka Amin, MD (Assistant Professor of Psychiatry) completed the ECT fellowship during her residency at WPH. "I got to do several ECT procedures, so I became confident using the equipment, alleviating patients' concerns and troubleshooting any issues that came up during the procedure," said Dr. Amin. "Also, I now consider it as a treatment option much earlier than I might have otherwise, thanks to the knowledge I gained from the fellowship. I witnessed the dramatic improvement that many people experience from ECT."
Kristen Eckstrand, MD, PhD (PGY5 Child and Adolescent Fellow) recently undertook the ECT fellowship and explained the rewarding nature of this hands-on experience: "The ECT fellowship provided an excellent overview of the physiology and technology of ECT, including how it has evolved over the years to support clinical outcomes and reduce side effects. The highlight was working alongside the team to provide ECT to patients—including some who also had significant medical conditions—with the potential to see improvement within a short time. It's a very hands-on experience that offered a complementary perspective to treatment for psychiatric disorders. It was one of the highlights of my training."
Transcranial Magnetic Stimulation: The Difference Between Giving Up and Finding Hope
Patients undergoing TMS receive magnetic pulses into the brain, which interact with the specific neural circuitry that controls mood. The number of patients receiving TMS services increased substantially in the last year, and WPH has recently added another TMS machine. TMS is frequently regarded as an alternative option for patients whose symptoms have not responded to medication and therapy. As the family member of one recent patient recently wrote to WPH TMS technician Natasha Brinkley, "Your efforts make the difference between giving up and finding hope. On those days when your job wears on you, think of folks like our family, whose lives have been changed."
 
What's New: Ketamine Services
In 2019, the CIP was approved to administer ketamine—which can be delivered through a nasal spray (esketamine) or an intravenous infusion—to treat individuals with major depression who have not been helped by at least two other medications. Esketamine was FDA approved for the treatment of treatment-resistant depression in March 2019 and is typically combined with an antidepressant to obtain the best response. Esketamine and ketamine infusion have been shown to provide rapid alleviation of depression symptoms.