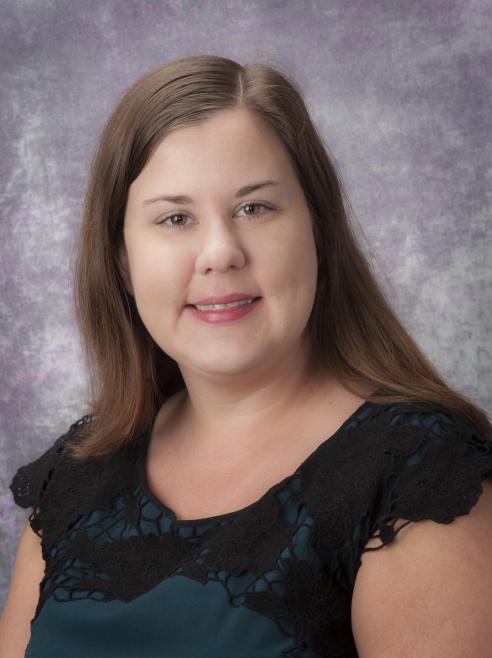 Lauren M Bylsma, PhD
Assistant Professor of Psychiatry and Psychology
Contact Details
3811 O'Hara Street
Pittsburgh
PA
15213
Education & Training
PhD
University of South Florida
Clinical Psychology
VA Puget Sound, Seattle Division
Clinical Psychology
University of Pittsburgh School of Medicine
Child and Adolescent Psychiatry
Specialty Certifications
Licensed by the Pennsylvania State Board of Psychology
Current Appointments
Co-Director, Center for Advanced Psychotherapy
Assistant Director, HOPE TEAM (Help Overcoming Prodromal Experiences Through Early Assessment & Management)
Professional Affiliations
Member, Society for Affective Science
Member, Anxiety and Depression Association of America
Member, Society for Research in Psychopathology
Member, Society for Ambulatory Assessment
Member, Society for Psychophysiological Research
Member, FLUX: International Congress for Integrative Developmental Cognitive Neuroscience
Selected Honors & Awards
Early Career Award for Distinguished Contributions to Psychophysiology, Society for Psychophysiological Research (SPR)
NARSAD Young Investigator Award, Brain & Behavior Research Foundation
McGuigan Dissertation Award, American Psychological Foundation
Research Interests
Depression risk, developmental neuroscience; Emotional reactivity & regulation, reward process; Multimodal assessment of emotion, psychophysiology
Selected Research Publications & Products
Stone LB, McCormack CC & Bylsma LM. (2020). Cross system autonomic balance and regulation: Associations with depression and anxiety symptoms. Psychophysiology, e13636.
Stone LB, Lewis G & Bylsma LM. (2020) The autonomic correlates of dysphoric rumination and post-rumination savoring. Physiology & Behavior, 113027.
Hamilton, J. L., Chand, S., Reinhardt, L., Ladouceur, C. D., Silk, J. S., Moreno, M., ... & Bylsma, L. M. (2020). Social media use predicts later sleep timing and greater sleep variability: An ecological momentary assessment study of youth at high and low familial risk for depression. Journal of Adolescence, 83, 122-130.
Hamilton JL, Ladouceur CD, Silk JS, Franzen PL & Bylsma LM. (2020) Higher rates of sleep disturbance among offspring of parents with recurrent depression compared to offspring of nondepressed parents. Journal of Pediatric Psychology, 45(1), 1-11.
Bylsma LM, Yaroslavsky I, Rottenberg J, Jennings JR, George CJ, Kiss E, Halas K, Dochnal R, Lefkovics E, Benak I, Baji I, Vetro A & Kovacs M. (2015) Juvenile onset depression alters cardiac autonomic balance in response to psychological and physical challenges. Biological Psychology, 110, 167-174.
Clinical Interests
Adult mood and anxiety disorders; Child and adolescent mood and anxiety disorders; Cognitive behavioral therapy
Selected Clinical Publications & Products
Bylsma LM, Gracanin A & Vingerhoets AJJM. (2017) Why humans weep. In Blume-Marcovici (ed.), When Therapists Cry: Reflections on Therapists Tears in Therapy. New York, NY: Routledge.
Bylsma LM, Mauss IB & Rottenberg J. (2016) Is the divide a chasm?: Bridging affective science with clinical practice. Journal of Psychopathology & Behavioral Assessment, 38(1), 42-47.
Education Interests
Research mentoring; Clinical supervision: cognitive behavioral therapy; Research methodology training: psychophysiology
Selected Education Publications & Products
Bylsma LM. (2018) Social Anxiety Disorder: Assessment and Management. CMEtoGO Psychiatry, 7(4). American Physician Institute. https://www.masterpsych.com/psychiatry-cme-to-go/
Rottenberg J & Bylsma LM. (2014) Emotional functioning in depression. In Gotlib, I.H. & Hammen, C.L. (eds.). Handbook of Depression: Guildford Press.
Bylsma LM & Panaite V. (2012) Depression. In Oxford Bibliographies Online: Psychology. ScholarOne Books.
Bylsma LM & Rottenberg J. (2011) Uncovering the dynamics of emotion regulation and dysfunction in daily life with ecological momentary assessment. In Vingerhoets, A.J.J.M, Nyklicek, I. & Zeelenberg, M. (eds.),Emotion Regulation and Well-being (pp. 225-244). Springer, New York, NY.