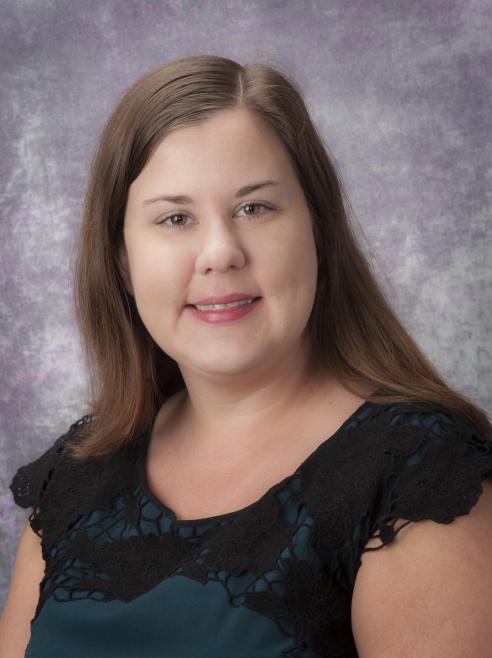 Lauren M Bylsma, PhD
Assistant Professor of Psychiatry and Psychology
Contact Details
100 N. Bellefield Avenue
Pittsburgh
PA
15213
Education & Training
PhD
University of South Florida
Clinical Psychology
VA Puget Sound, Seattle Division
Clinical Psychology
University of Pittsburgh School of Medicine
Child and Adolescent Psychiatry
Specialty Certifications
Licensed by the Pennsylvania State Board of Psychology
Professional Affiliations
Member, Society for Affective Science
Member, Anxiety and Depression Association of America
Member, Society for Research in Psychopathology
Member, Society for Ambulatory Assessment
Member, Society for Psychophysiological Research
Member, FLUX: International Congress for Integrative Developmental Cognitive Neuroscience
Selected Honors & Awards
Early Career Award for Distinguished Contributions to Psychophysiology, Society for Psychophysiological Research (SPR)
NARSAD Young Investigator Award, Brain & Behavior Research Foundation
McGuigan Dissertation Award, American Psychological Foundation
Research Interests
Depression risk, developmental neuroscience; Emotional reactivity & regulation, reward process; Multimodal assessment of emotion, psychophysiology
Selected Research Publications & Products
Hamilton, J. L., Ladouceur, C. D., Silk, J. S., Franzen, P. L., & Bylsma, L. M. (2020). Higher Rates of Sleep Disturbance Among Offspring of Parents With Recurrent Depression Compared to Offspring of Nondepressed Parents. Journal of Pediatric Psychology, 45(1), 1-11.
Bylsma, L.M., Yaroslavsky, I., Jennings, J.R., Rottenberg, J., Baji, I., Benak, I, Dochnal, R., Halas, K, Kapornai, K., Kiss, E., Osyath, V., Varga, H., & Kovacs, M. (2015). Deficits in autonomic balance to a psychological and physical challenge in youth with a history of childhood onset depression. Biological Psychology, 110, 167-174. PMID: 26225465
Bylsma, L. M., Salomon, K., Taylor-Clift, A., Morris, B. H., and Rottenberg, J. (2014). Respiratory Sinus Arrhythmia Reactivity in Current and Remitted Major Depressive Disorder. Psychosomatic Medicine, 76, 66-73. PMID: 24367127.
Bylsma, L. M., Clift, A., & Rottenberg, J. (2011). Emotional reactivity to life events in major and minor depression. Journal of Abnormal Psychology, 120, 155-167. PMID: 21319928.
Bylsma, L. M., Morris, B. H & Rottenberg, J. (2008). A meta-analysis of emotional reactivity in major depressive disorder. Clinical Psychology Review, 28, 676-691. PMID: 18006196.
Clinical Interests
Adult mood and anxiety disorders; Child and adolescent mood and anxiety disorders; Cognitive behavioral therapy
Selected Clinical Publications & Products
Bylsma, L. M., Mauss, I. B., & Rottenberg, J. (2016). Is the Divide a Chasm? Bridging Affective Science with Clinical Practice. Journal of Psychopathology and Behavioral Assessment, 38, 42-47. PMID: 27524858.
Vingerhoets, A. & Bylsma, L. (2007). Crying and health: Popular and scientific conceptions. Psychological Topics, 16, 275-296.
Education Interests
Research mentoring; Clinical supervision: cognitive behavioral therapy; Research methodology training: psychophysiology