UPMC Western Psychiatric Hospital Welcomes the Clinical Psychology Intern Class of 2020-2021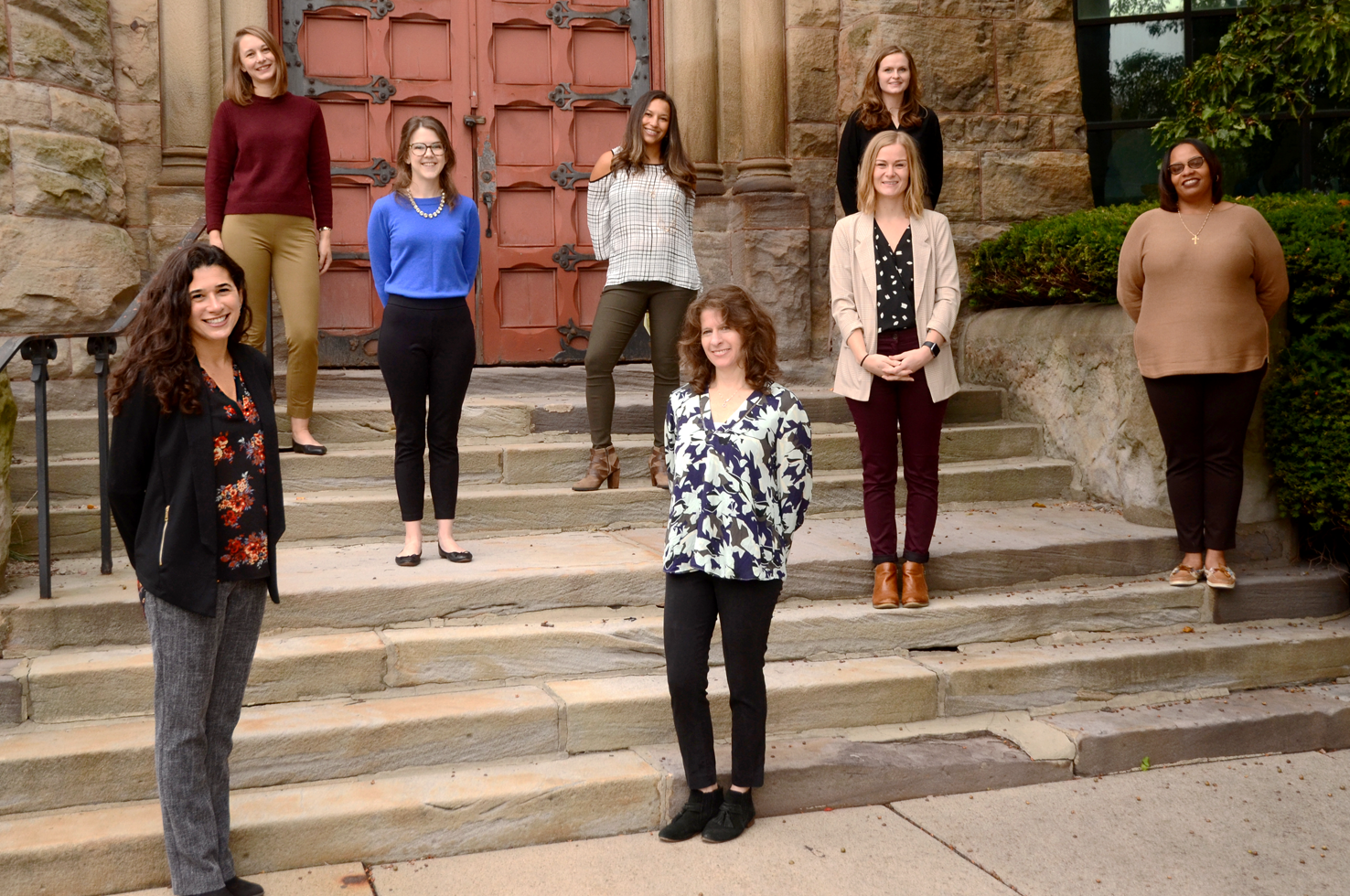 We are delighted to welcome the newest members of our highly competitive Clinical Psychology Internship program!
Tina Goldstein, PhD, and Michele Levine, PhD, co-lead the program, which is accredited by the American Psychological Association.
The yearlong experience adheres to a clinical science model of training and professional development, emphasizing research and clinical training integration, as well as a commitment to empirically informed approaches to clinical work.
"We are thrilled to welcome another outstanding group of clinical scientists to our WPH community. As we launch this training year under unique circumstances, we are experiencing monumental changes in provision of care and conduct of clinical research that will have lasting effects," said Dr. Goldstein and Dr. Levine. "We have been impressed by the capacity of our interns to adapt and utilize these learning opportunities to inform their current and future contributions to enhancing mental health outcomes for all people."    
Please join us in welcoming the 2020–2021 Clinical Psychology Intern class:
Cassandra Boness (University of Missouri, Columbia) 
Interests: The etiology, assessment, and treatment of substance use disorders.
Rosalind Butterfield (University of Pittsburgh)   
Interests: Prevention and intervention strategies that target neural mechanisms underlying adolescent psychiatric disorders.     
Christine Call (Drexel University)  
Interests: Executive functioning related to eating disorders and obesity.  
Rebecca Cox (Vanderbilt University)
Interests: Sleep and circadian factors related to psychiatric disorders.  
Marlene Strege (Virginia Tech)
Interests: Neurocognitive processes of emotion in anxiety and depressive disorders.