University of Pittsburgh School of Medicine Promotes Kymberly Young, PhD, to Associate Professor of Psychiatry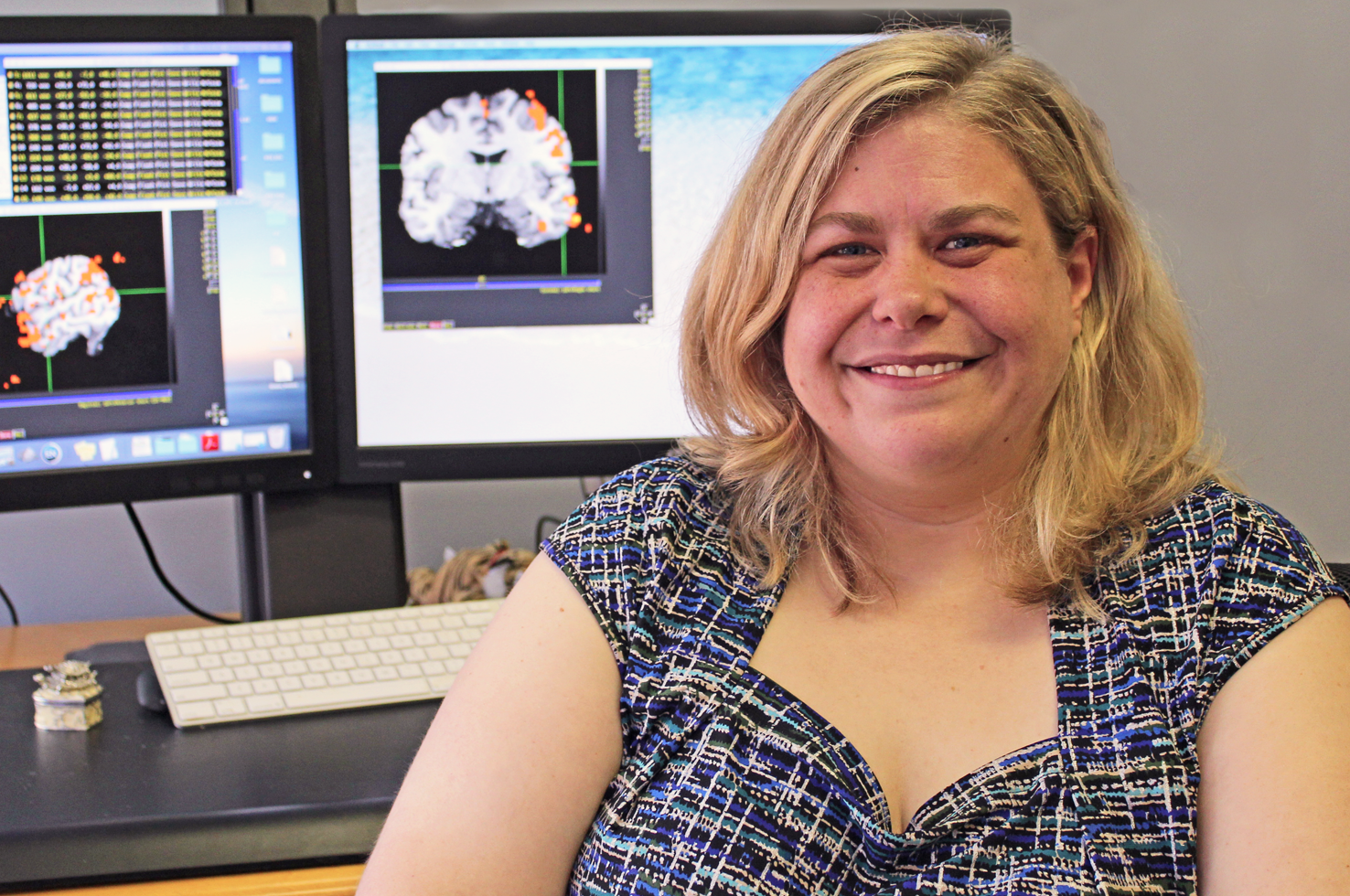 We are delighted to announce that Kymberly Young, PhD, has been promoted to Associate Professor of Psychiatry by the University of Pittsburgh School of Medicine. 
Dr. Young earned her PhD in psychology from American University, then conducted postdoctoral research in clinical neuroscience at the Laureate Institute for Brain Research. Dr. Young joined the University of Pittsburgh Department of Psychiatry at the rank of assistant professor in 2016.
As a postdoctoral scholar, Dr. Young developed a cutting-edge intervention in which patients with depression undergo functional magnetic resonance imaging (fMRI) while recalling positive memories and concurrently viewing their own brain activity. In 2015, she received a NARSAD Young Investigator award, which funded a clinical trial of her real-time fMRI neurofeedback depression intervention. Now a nationally and internationally recognized expert in neurofeedback, Dr. Young is currently principal investigator of two R-level grants from the National Institute of Mental Health (NIMH). Dr. Young has been recognized by honors such as the Society of Biological Psychiatry Chairman's Choice Award, and in 2019 she was selected as an inaugural recipient of the Laurel E. Zaks Memorial Research Award, which supports research on depression and suicide.

At the University of Pittsburgh, Dr. Young has taught medical students, graduate students and undergraduates on topics including affective neuroscience, memory and cognition, and the analysis of psychological data.
"Dr. Young's neurofeedback research is original and cutting-edge, with great potential for clinical translational application," said David Lewis, MD (Chair, Department of Psychiatry). "She is an expert in a relatively new field, which makes her a tremendous asset to the Department in terms of both our research and our educational missions."
Greg Siegle, PhD (Professor of Psychiatry and Psychology and Associate Professor of Clinical and Translational Science), added:
"Dr. Young is a rising star and leading researcher in the areas of fMRI neurofeedback and autobiographical memory retrieval in depression on the international, national, and certainly, the local stages. She has consistently advanced the science of helping people to volitionally control their brains without the use of medications or therapies, particularly helping them to engage more strongly with their own positive memories. Locally, Dr. Young has inspired researchers throughout the Pitt and Carnegie Mellon University communities to use neurofeedback, and has become a sought-after guide for researchers entering this space. She runs a thriving lab of enthusiastic and devoted students and staff. Dr. Young is a consummate scientist, collaborator, mentor, and voice for dissemination of depression science to those whom it might not otherwise reach." 
Please join us in congratulating Dr. Young!