University of Pittsburgh School of Medicine Promotes Greg Siegle, PhD, to Professor of Psychiatry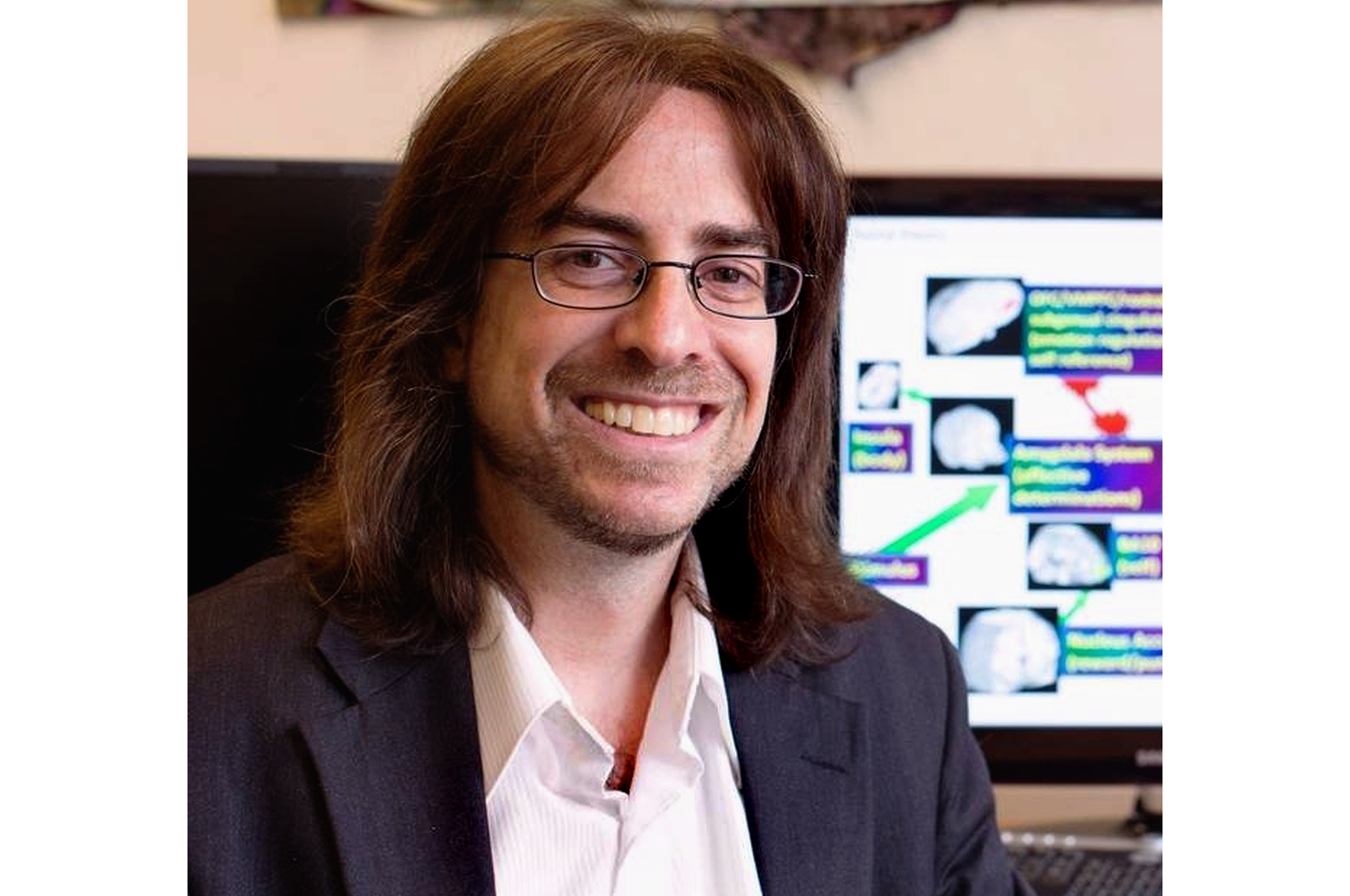 We are delighted to announce that Greg Siegle, PhD, has been promoted to Professor of Psychiatry by the University of Pittsburgh School of Medicine. 
After receiving a PhD in psychology, Dr. Siegle completed postdoctoral training at the University of Pittsburgh Department of Psychiatry before joining our faculty in 2001. Dr. Siegle also holds appointments in the Pitt Department of Psychology, the Center for the Neural Basis of Cognition (University of Pittsburgh and Carnegie Mellon University), the Center for Neuroscience, and the Clinical Translational Science Institute. Additionally, Dr. Siegle directs the Department of Psychiatry Program in Cognitive Affective Neuroscience.
Dr. Siegle is dedicated to bridging the gap between basic neuroscience and clinical intervention. His research examines the neural mechanisms of emotional and cognitive information processing in mood and anxiety disorders, and he seeks to determine how findings in this area can be used to predict response to treatment and guide the development of novel treatments. 
Dr. Siegle is also a highly accomplished educator, who has overseen the research of numerous early-career Psychiatry faculty members and trainees, including many postdoctoral mentees who have gone on to become faculty members in Psychiatry or in other departments. 
"Dr. Siegle is highly regarded worldwide as an expert on the neural mechanisms of emotional information processing. He is truly an innovator, and his outstanding reputation is punctuated by the creativity and insight of his contributions to translational science," said David Lewis, MD (Chair, Department of Psychiatry). "As an educator, Dr. Siegle has provided valuable mentorship to numerous trainees, and he has had a strong hand in the career development of several exceptionally promising early-career faculty in our department."
Please join us in congratulating Dr. Siegle!