Robert Sweet, MD, Honored for Excellence in Mentorship by the American Psychiatric Association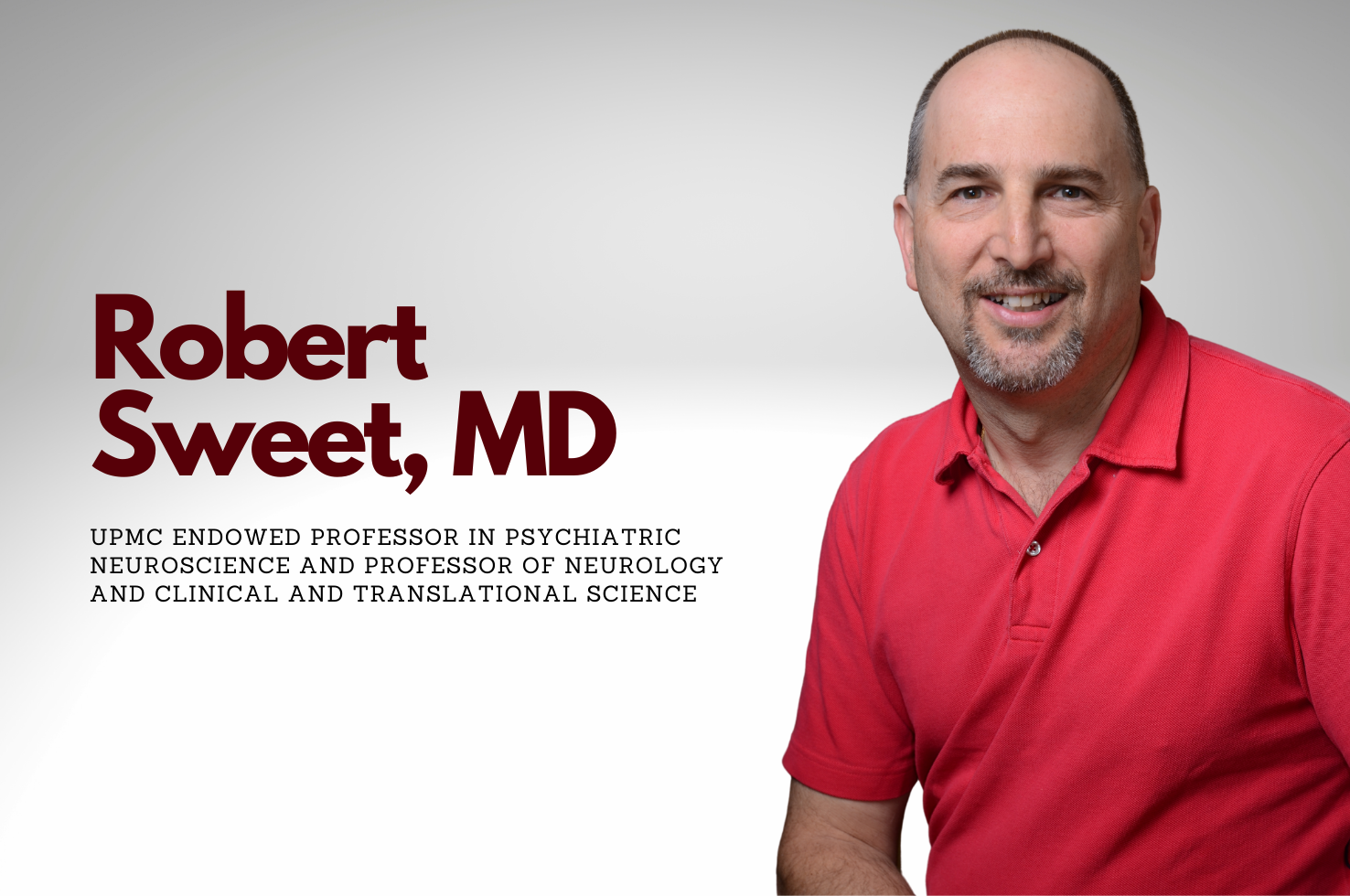 We are delighted to announce that Robert Sweet, MD (UPMC Endowed Professor in Psychiatric Neuroscience and Professor of Neurology and Clinical and Translational Science), has received the American Psychiatric Association 2022 Research Mentorship Award. This prestigious award honors an academic psychiatrist who has fostered the pursuit of student research through direct mentorship of individual students or by the promotion of novel research-oriented training activities.
For more than a decade, Dr. Sweet has led Training for Transformative Discovery in Psychiatry, a Department of Psychiatry T32 postdoctoral training program funded by the National Institute of Mental Health. Scientists in the Training for Transformative Discovery program learn to conduct translational neuroscience research using recent advances in our understanding of brain development and function, with the goal of generating discoveries of novel mechanisms and  treatments for mental illness. 
In addition to his leadership of a postdoctoral training program, Dr. Sweet has served as an outstanding teacher and mentor for numerous undergraduate, graduate, and medical students, as well as for UPMC Western Psychiatric Hospital psychiatry residents and clinical fellows. His substantial educational contributions have had a significant effect on the recruitment of medical students and residents into psychiatry, particularly geriatric psychiatry. In addition, numerous research trainees mentored by Dr. Sweet have successfully competed for federally funded career development awards and R01 grants.
Please join us in congratulating Dr. Sweet!