Pitt Psychiatry Investigators Report New Findings in Alzheimer's Disease and Dementia & Late-Life Depression Research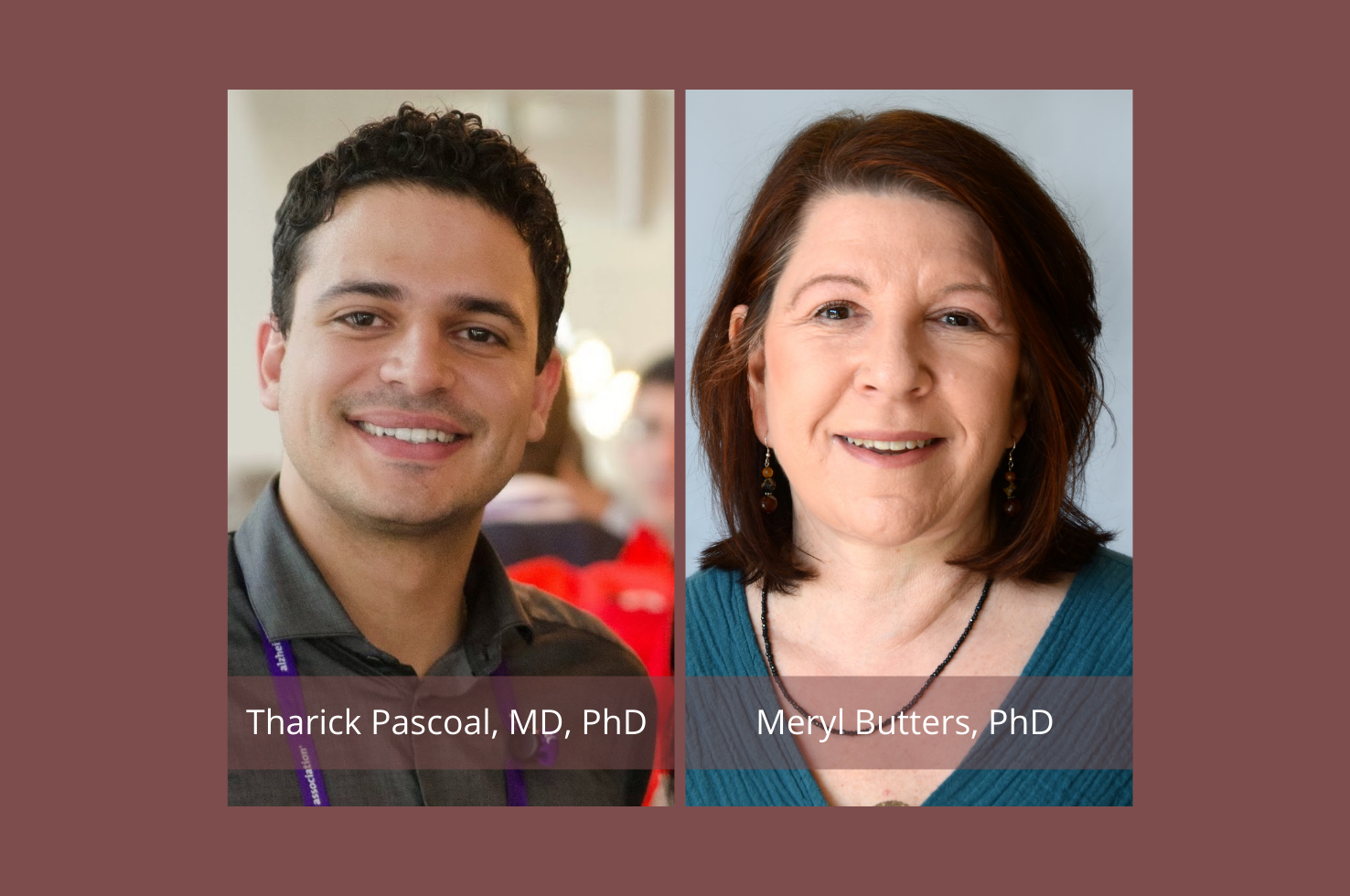 Acta Neuropathologica: Plasma P-Tau231, A New Biomarker for Incipient Alzheimer's Disease Pathology
Scientists including Tharick Pascoal, MD, PhD (Assistant Professor of Psychiatry and Neurology) from Pitt Psychiatry have published the discovery and validation of a new blood biomarker of Alzheimer's disease which, for the first time, can produce remarkably early detection of the pathology. 
The quantification of phosphor-tau231 (p-tau231) in cerebrospinal fluid or plasma has shown great promise in detecting early Alzheimer's disease pathophysiology. To determine its usefulness as a blood biomarker, the investigators developed the first ultrasensitive single molecule array for the quantification of plasma p-tau231.
The team detected plasma p-tau231 in 20 patients with Alzheimer's disease and 18 age-matched comparison subjects. Subsequently, the team evaluated the new blood biomarker in multiple scenarios: 313 individuals assessed in a research setting; 190 patients in a real-life primary care setting; 47 samples from a neuropathology cohort.  They found that p-tau231 plasma was correlated with p-tau217 and p-tau181 (a plasma biomarker previously developed by the same group), but unlike the other blood biomarkers for Alzheimer's disease, p-tau231 was associated with the earliest manifestations of the disease.
"The advantage of plasma p-tau231 is that it starts to increase earlier in the disease process than other markers. When patients have no symptoms, they have just started to develop amyloid pathology in the brain, but have detectable levels of p-tau231. Plasma p-tau231 opens the possibility of the identification of healthy elderly people who are more likely to develop dementia for inclusion in preventive clinical trials," said Dr. Pascoal, co-first author of the study, which was recently published in Acta Neuropathologica. 
Plasma p-tau231: a new biomarker for incipient Alzheimer's disease pathology
Ashton NJ, Pascoal TA, Karikari TK, Benedet AL, Lantero-Rodriguez J, Brinkmalm G, Snellman A, Schöll M, Troakes C, Hye A, Gauthier S, Vanmechelen E, Zetterberg H, Rosa-Neto P, Blennow K. 
Acta Neuropathologica 141, 709–724 (2021). https://doi.org/10.1007/s00401-021-02275-6 
---
Translational Psychiatry: Late-life depression and increased risk of dementia: a longitudinal cohort study
Research has shown that late-life depression is associated with a twofold increase in risk of developing dementia, but it is unknown whether the onset of dementia occurs because individuals with late-life depression experience a more rapid rate of cognitive decline.
In a study recently published in Translational Psychiatry, investigators including Pitt medical student Maria Ly, the study's first author, as well as Pitt Psychiatry faculty members Helmet Karim, PhD; Howard J Aizenstein, MD, PhD; Charles F. Reynolds, III, MD (Emeritus Professor of Psychiatry); and senior author Meryl Butters, PhD, studied whether individuals with late-life depression experienced faster cognitive decline than those who have never been diagnosed with depression. Further, they examined whether stratification of late-life depression into early-onset depression and late-onset depression subtypes revealed differing rates and domain-specific expression of cognitive decline.
In a prospective, longitudinal study of individuals age 60 or older, 185 participants with late-life depression and 114 comparison subjects without depression underwent annual comprehensive neuropsychological assessments and were followed for an average of five years. 
The team found that as a group, individuals with a history of late-life depression did not experience more rapid cognitive decline than never-depressed comparison participants but they did exhibit significant baseline cognitive impairment, which is likely responsible for the increased incidence or risk of dementia.
Individuals with late-onset depression experienced more rapid decline in verbal ability and delayed memory than both never-depressed comparison participants and individuals with early-onset depression, suggesting that they are likely in the prodromal stage of Alzheimer's disease. 
Individuals with early-onset depression, while not exhibiting more rapid decline, did exhibit significant impairment in attention/information processing speed and global cognitive function, which places them at risk for earlier clinical diagnosis of dementia, and suggests that there are cognitive effects of cumulative depression exposure. 
"Given our somewhat unexpected findings, it is important that our next study focus on what happens those with early-onset depression between early life, when cognitive differences are small, and later-life, when they are substantial; as well as the various neurobiologic mechanisms that underlie cognitive impairment in early-onset depression vs. late-onset depression," said Dr. Butters.
Late-life depression and increased risk of dementia: a longitudinal cohort study
Ly M, Karim HT, Becker JT, Lopez OL, Anderson SJ, Aizenstein HJ, Reynolds CF, Zmuda MD, Butters MA. 
Translational Psychiatry 11, 147 (2021). https://doi.org/10.1038/s41398-021-01269-y