Pitt Psychiatry at the 2020 TransPride Pittsburgh Health and Wellness Conference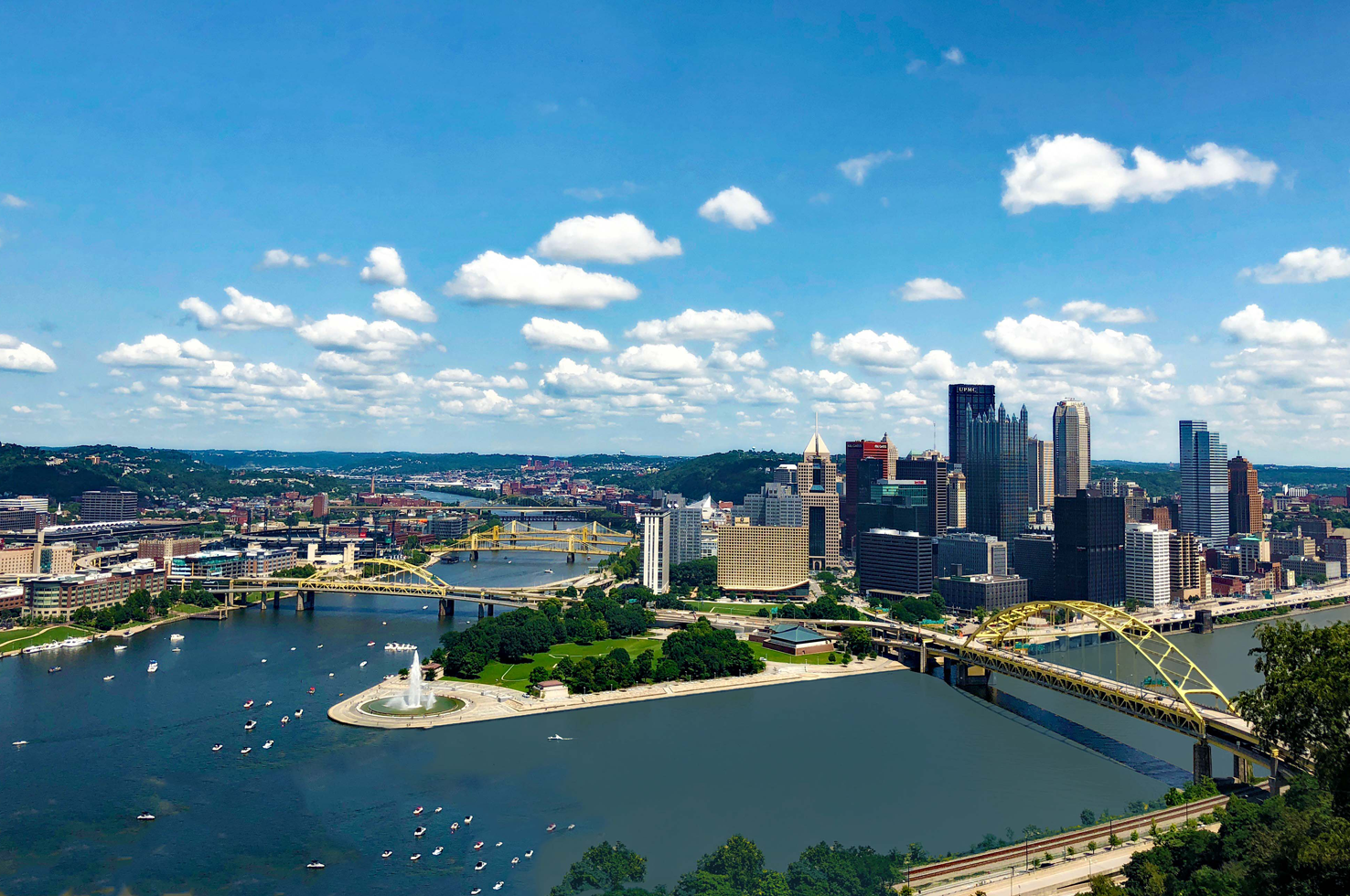 Last week, 300 attendees of the 2020 TransPride Pittsburgh Health and Wellness Conference, co-sponsored by UPMC Western Psychiatric Hospital (WPH), viewed more than 50 virtual presentations on topics ranging from gender-affirming care, suicidality among transgender adolescents and supporting young people during gender diversity expression.
We spoke with three members of the Department of Psychiatry to learn more about their participation in this important conference.
Morgan Faeder, MD, PhD (Assistant Professor of Psychiatry), contributed to program development by identifying and recruiting speakers and helping to ensure a well-rounded range of topics were covered in the presentations. Dana Rofey, PhD, (Associate Professor of Psychiatry and Director, Behavioral Health, Gender and Sexual Development Program, UPMC Children's Hospital of Pittsburgh) explained that she was honored to serve on the planning committee as well: "While many of us have long had strong ties with our community partners and listened to members of our LGBTQ community, this is the first (of many) steps to enhancing WPH and the Department of Psychiatry's involvement with TransPride Pittsburgh and our LGBTQ community as a whole," she said. Dr. Rofey's presentation focused on gender in early childhood (ages 4–8) and supporting young gender diverse children and their families. Because increasing numbers of children have requested gender-affirming care in recent years, Dr. Rofey underscored the importance of health care providers' competency in delivering these services across the lifespan.
Brian Thoma, PhD, is currently investigating mental health disparities between transgender and cisgender adolescents through a National Institute of Mental Health-funded K01 award. "I was grateful to be able to share our results at the TransPride conference this year. The presentations made it exceedingly clear that we have impressive resources and expertise to provide validating and affirming care to transgender individuals in the Pittsburgh region. I'm hopeful that trainings like this will help medical and mental health providers in this area gain the necessary foundational knowledge to provide affirming care to transgender individuals," said Dr. Thoma.
Kristen Eckstrand, MD, PhD, is a Department of Psychiatry postdoctoral scholar with expertise in child and adolescent mental health, LGBTQ health, and the impact of trauma exposure on the brain with a focus on trauma experienced by vulnerable populations. Dr. Eckstrand's presentation focused on letter-writing for gender-affirming care. She elaborated: "There is rightful stigma regarding mental health's role in the health of transgender and nonbinary people, and the continued requirement in healthcare for mental health letters 'clearing' people for gender-affirming care. Yet we can decrease gatekeeping and other barriers to gender-affirming care by making letters easy to obtain, promoting trauma-informed care, and providing a scientific framework to support the resilience practices that have long been in use by gender diverse communities. The TransPride conference is a wonderful opportunity for each of us to reflect and learn about how we can enhance our practice and the quality in the care that we provide to gender diverse communities."