The New & Improved Clinician Educator Faculty Development Program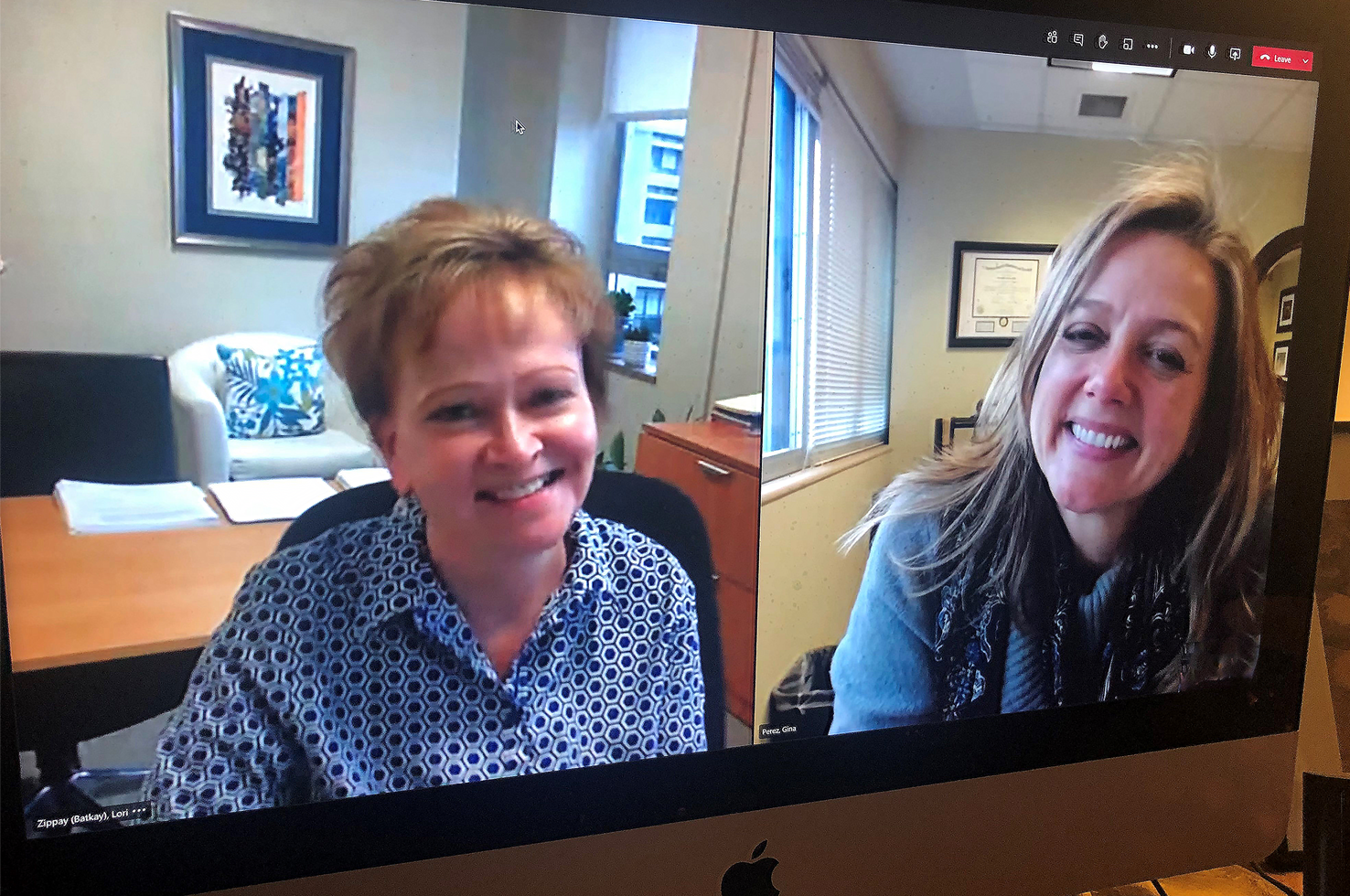 The Clinician-Educator Faculty Development Program (CEFDP), now in its 10th year, is a professional development opportunity for Department of Psychiatry early-career clinician-educators (CEs), specially designed to enhance clinical and academic skills, and to foster peer network connections.  
This January, the CEFDP has relaunched with a fifth cohort and features an updated program structure designed to help clinician-educators take full advantage of the myriad benefits and opportunities the program provides. The CEFDP is part of a larger clinician career development initiative that includes the CE Navigator Program, the Clinical Value Project Program, and the Clinician Educator Showcase.
Gina Perez, MD (Assistant Professor & CEFDP Program Director) and Lori Zippay (Academic Administrator & CEFDP facilitator) spoke with us to describe what's new and exciting about the CEFDP beginning in 2021.
---
What are your roles in the CEFDP?
Dr. Perez: I'm thrilled to take on my new role of Program Director for the CEFDP.  It's exciting to be part of a program that dedicates resources and time to helping CEs expand their teaching skills and approach for educating the next generation of physicians. 
Lori Zippay: I am the CEFDP facilitator and have been part of the program since the beginning. My job is to ensure that everything runs smoothly. Harriet Wortzman (Clinician Education & Academic Manager) also plays an important role in making sure the many details are taken care of.
What's new with the CEFDP this year?
Lori Zippay: In past years, finding time was an obstacle to our CEs being able to fully participate and truly benefit from the program. So, we thought about how to maximize the time that they are able to dedicate. With this relaunch, we have shifted from a two-year to a one-year program, and ensured participants now have protected time to participate. We even changed what time of day we meet. Each meeting is longer, but they occur less frequently, and for efficiency's sake, we packed more content into each individual session. In terms of programming, we moved away from singular topics, and developed cores of related topics. 
Dr. Perez: This new design gives our CEs the right amount of time to digest more, to step away from daily duties and have the space to focus and reflect on their careers. 
What are the goals for CEs graduating from the CEFDP? 
Lori Zippay: We want them to be well acquainted with existing resources that can help them, and to understand that they have many opportunities and avenues to draw upon Departmental support. The program is designed to help them improve in terms of teaching, identifying mentors, and other important career development activities. 
Dr. Perez: We aim to identify clinical academic goals, learn about the plethora of resources available to them within our department, grow as educators, and to be thoughtful about where they put their energy. 
One of your speakers this spring will focus on diversity, equity, and inclusivity (DEI). Tell us about that.
Dr. Perez: Yes, the focus will be on how DEI impacts the clinical academic environment from the treatment team to patients.  It will also address how we, as physicians, can be mindful and learn to create and foster a DEI culture.
What are you excited about for the program this year?
Lori Zippay: The cores have come together really well. Moving away from a didactic format, we're offering related but separate topics to engage with through interactive discussions. 
Dr. Perez: I am excited about the incoming class. We have an exceptionally strong group of physicians who come to this program with their own set of strengths and talents, and this will give them a chance to go even further. 
Lori Zippay: I would echo that and also add that many in this group also participated in our CE Navigator Program as well as our Clinical Value Project Program! 
Meet the 2021 CEFDP clinician-educators: 
 
Camila Aponte, MD
Eric Golden, MD
Tushita Mayanil, MD
Rebecca Miller, MD
Ryan Peterson, MD
Paula Powe, MD
Neeta Shenai, MD
Sharvari Shivanekar, MD
Justin Shuster, MD, MPH
Youeun Song, MD
Laima Spokas, MD
Robin Valpey, MD
Courtney Walker, DO
Thanks for talking to us, Lori and Dr. Perez!