Motivational Interviewing Strategies for Addressing COVID-19 Vaccine Hesitancy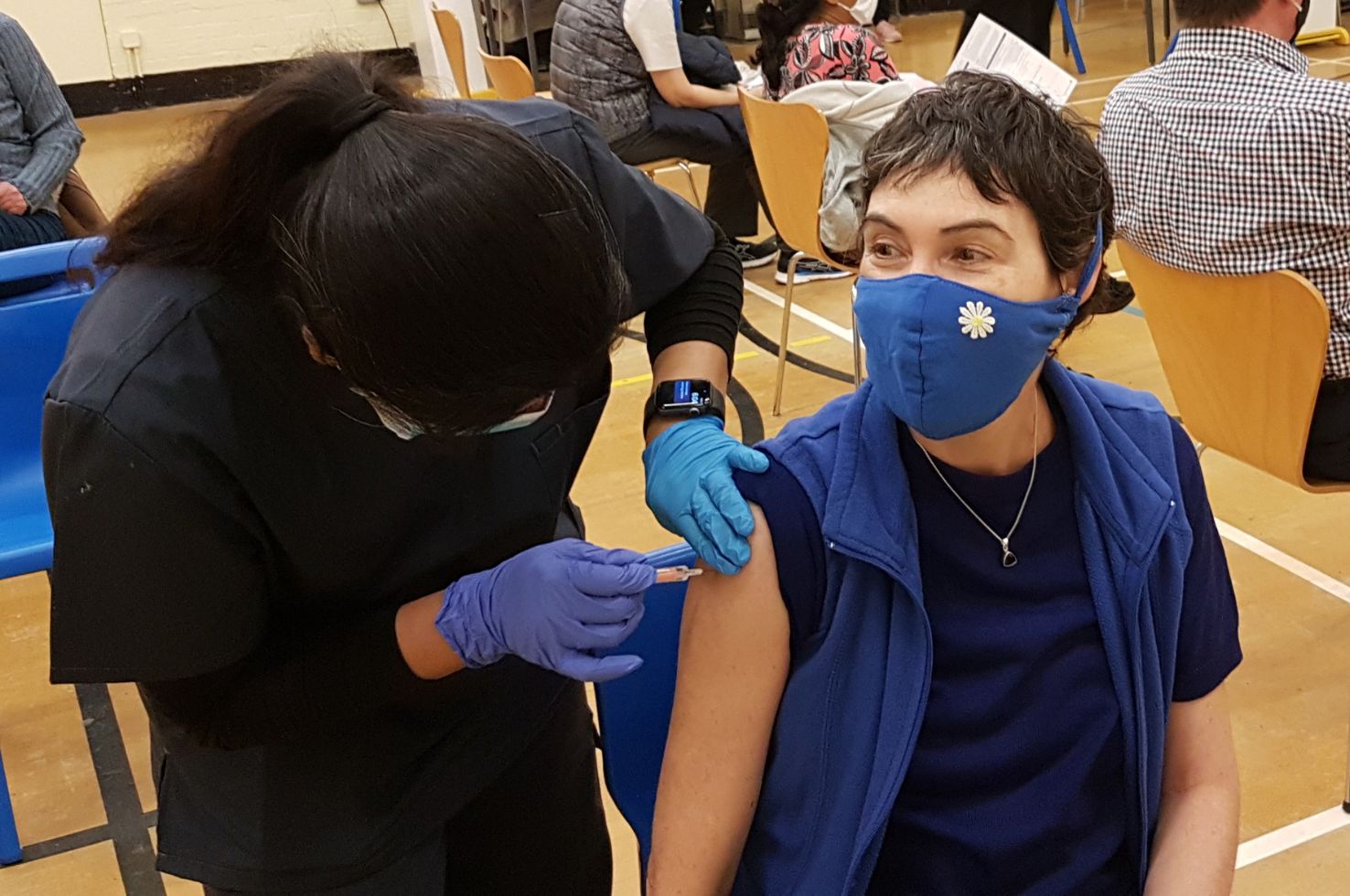 Vaccine hesitancy around COVID-19, in which individuals neither fully accept nor fully reject the COVID-19 vaccine, presents a major health threat in the midst of the current pandemic. In some instances, traditional approaches for addressing vaccine hesitancy in health care can increase feelings of reluctance. 
Motivational interviewing, a collaborative conversation style for strengthening motivation and commitment to change, may serve as an effective approach to mitigate vaccine hesitancy in the clinical setting. In motivational interviewing, the physician asks, How can we work together to decide?, whereas a physician using the directing style simply tells the patient what to do. 
Cassandra Boness, PhD (Research Assistant Professor, Center on Alcohol, Substance Use, and Addictions, University of New Mexico), Mackenzie Nelson (2022 Pitt Med graduate), and Antoine Douaihy, MD (Professor of Psychiatry and Medicine), developed a three-step motivational interviewing process to address vaccine hesitancy, which they published in The Journal of the American Board of Family Medicine:
Step 1: Practice a Guiding Style - This interaction should be characterized by neutrality, open-ended questions, affirmations, reflections, and summaries.
Step 2: Evoke Using the Motivational Interviewing Toolbox - Evocation often includes asking targeted, open-ended questions to learn more about the patient's position.

Step 3: Respond Mindfully and Skillfully - Summarize the discussion, highlighting aspects favoring behavior change (e.g., emphasizing one's identity as a caretaker to children at home or work). Ask a patient, So how does that influence your decision? to move the patient toward deciding.
"Medical and psychiatric appointments and hospitalizations are perfect windows of opportunity to address ambivalence about getting COVID-19 vaccine. The use of non-confrontational, non-judgmental, and empathic approaches encompassed by motivational interviewing can address and resolve hesitancy about receiving the COVID-19 vaccine," said Dr. Douaihy, the article's senior author. 
Motivational interviewing strategies for addressing COVID-19 vaccine hesitancy
Boness CL, Nelson M, Douaihy AB
The Journal of the American Board of Family Medicine March 2022, 35 (2) 420-426; DOI: https://doi.org/10.3122/jabfm.2022.02.210327
To learn more about research on vaccine hesitancy and motivational interviewing, click here.