Hader Mansour, MD, PhD Named Department of Physician Assistant Studies Preceptor of the Year in Behavioral Health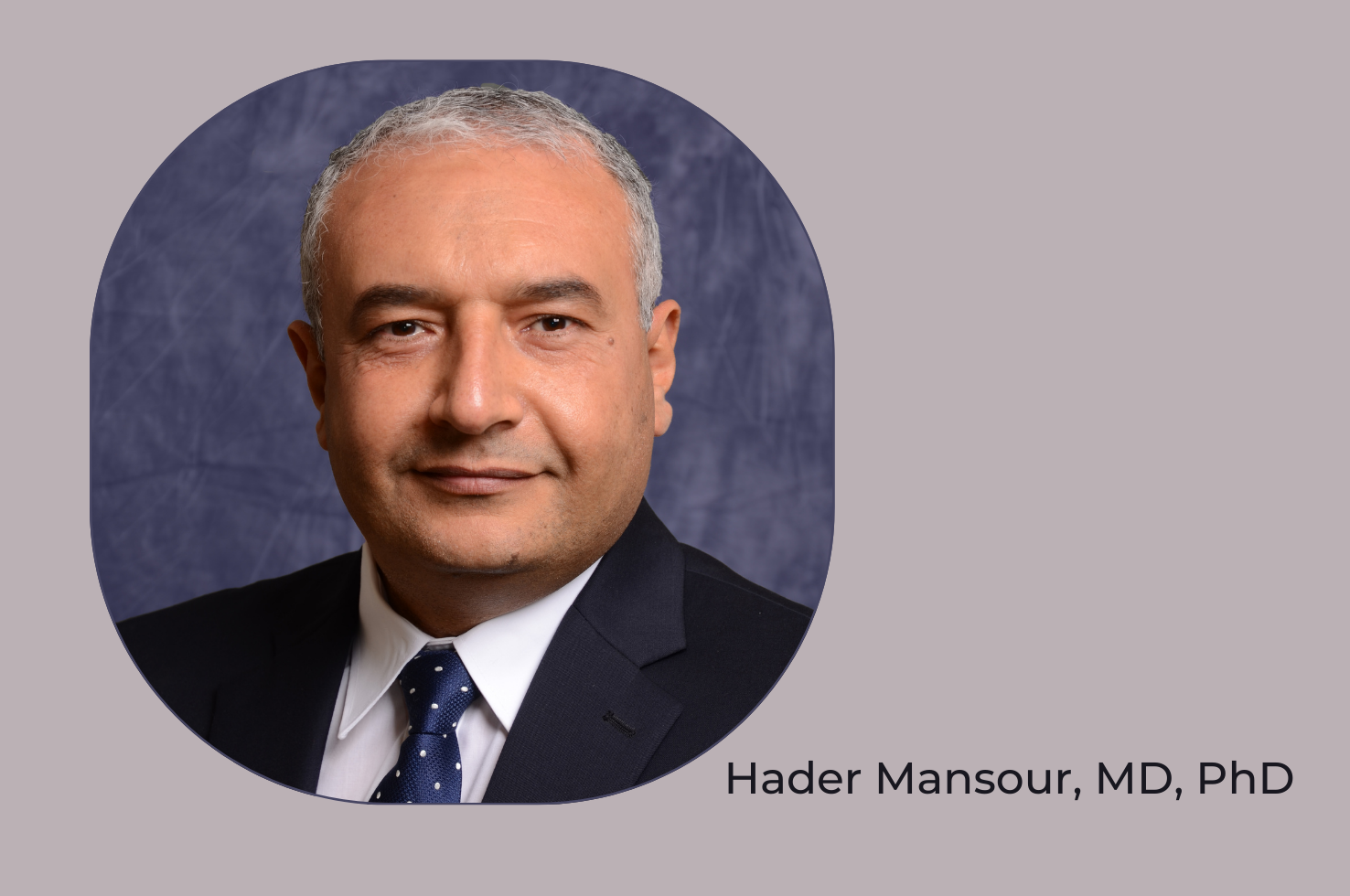 We are delighted to announce that Hader Mansour, MD, PhD (Assistant Professor of Psychiatry), has been selected by the University of Pittsburgh Department of Physician Assistant Studies Class of 2021 as Preceptor of the Year in Behavioral Health.
Dr. Mansour is medical director of the Addiction Medicine Services inpatient unit at UPMC Western Psychiatric Hospital (WPH). For the past several years, he has supervised physician assistant students who have opted to complete their four-week clinical rotation at WPH, providing bedside teaching, didactic teaching, and progress notes review. 
"This is a great honor for me. I really enjoy the collaboration with the Department of Physician Assistant Studies. I have had the opportunity to work with several bright students and continue to work with them and advocate for them, even after they finish their rotations—following their progress, writing letters of recommendation, and helping them make career connections after graduation," said Dr. Mansour. 
One of Dr. Mansour's former trainees said, "I worked with residents and fourth-year medical students during my entire rotation at WPH, and Dr. Mansour ensured that we were all treated equally, regardless of how much training we had in psychiatry. Dr. Mansour was, by far, my favorite preceptor during clinical year, and I sincerely hope future students get the opportunity to be placed with him during their behavioral health rotation."
James Tew, MD (Associate Professor of Psychiatry and Associate Chief, Inpatient Clinical Services) said, "Dr. Mansour is tremendously productive. Every day, he does the work of two physicians, finds time to teach, and wins teaching awards. In addition, despite being one of our busiest physicians, he volunteers to take on trainees we don't usually teach, even coming in early to do teaching rounds with his learners. Dr. Mansour goes so far above and beyond what is required."
Please join us in congratulating Dr. Mansour!