The Department of Psychiatry Welcomes Two New Faculty Members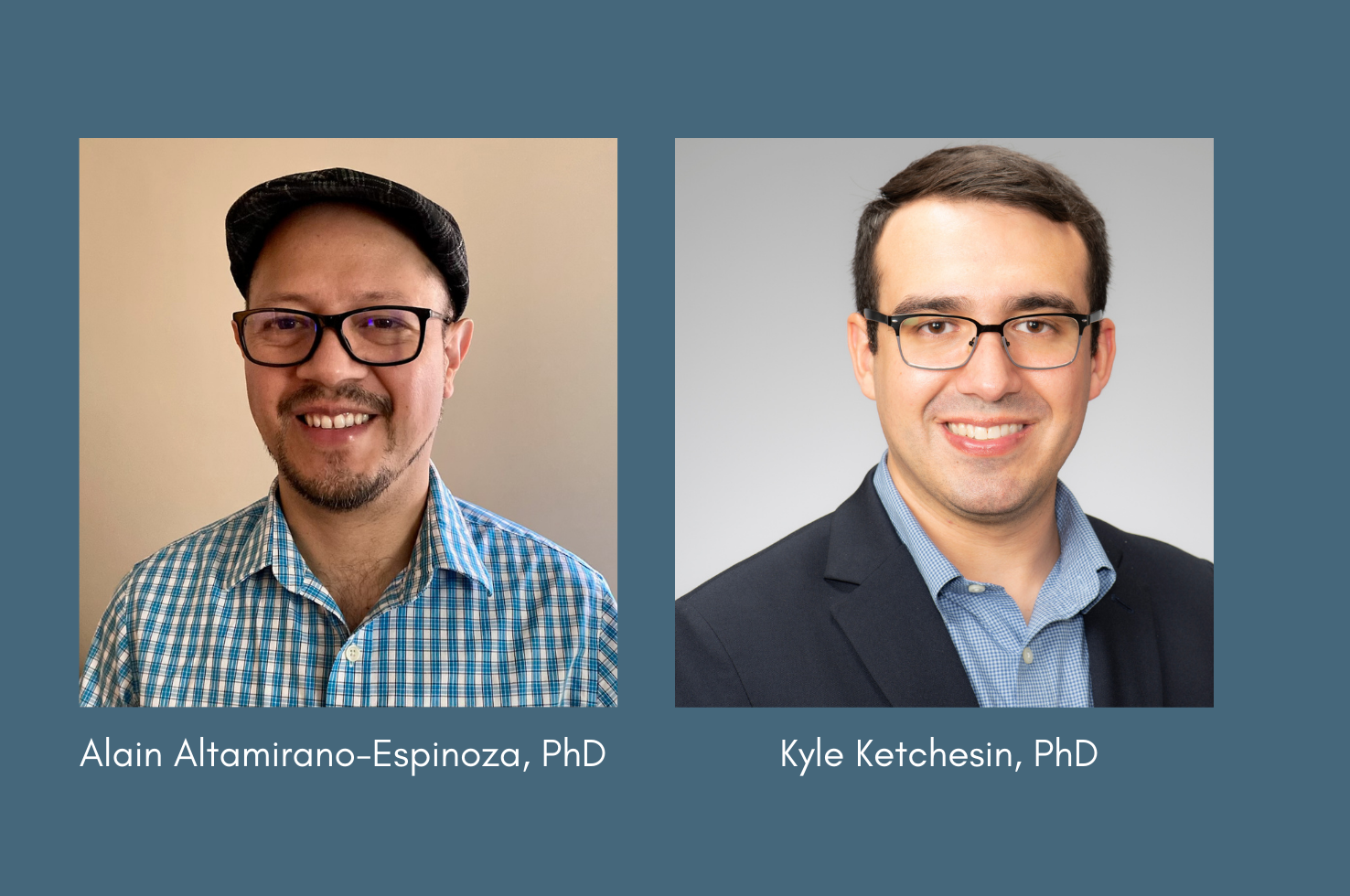 Pitt Psychiatry extends a warm welcome to two new faculty members who have joined our Department:
Alain Altamirano-Espinoza, PhD (Research Instructor in Psychiatry)
Dr. Altamirano-Espinoza received his PhD in neuropharmacology and experimental therapeutics from the Center for Research and Advanced Studies of the National Polytechnic Institute (CINVESTAV, Mexico) and conducted postdoctoral research at the Universidad Nacional Autónoma de Mexico (UNAM) Neurobiology Institute. He then joined the University of Pittsburgh as a postdoctoral associate in the Department of Radiology. 
Dr. Altamirano-Espinoza uses in vivo and in vitro rodent pharmacological, genetic, and optogenetic approaches to elucidate neuronal mechanisms of modulation downstream circuitry and its effects on blood flow supply in healthy and pathological conditions. His research with Mary Torregrossa, PhD (Associate Professor of Psychiatry) focuses on determining the effects of chronic alcohol exposure on sleep neurobiology and investigating mechanisms mediating sex differences in motivation for alcohol.
Kyle Ketchesin, PhD (Assistant Professor of Psychiatry)
Dr. Ketchesin received his PhD in neuroscience from the University of Michigan. Upon earning his doctorate, Dr. Ketchesin joined the Pitt Department of Psychiatry as a postdoctoral fellow in the National Institute of Mental Health (NIMH)-funded Training for Transformative Discovery in Psychiatry T32 training program under the mentorship of Colleen McClung, PhD (Professor of Psychiatry and Clinical and Translational Science). Dr. Ketchesin investigates the epigenetic mechanisms underlying circadian dysfunctions in mood disorders, particularly depression. He is principal investigator of an NIMH K01 career development award focused on the role of DNA methylation in regulating striatal molecular rhythm alterations in depression.