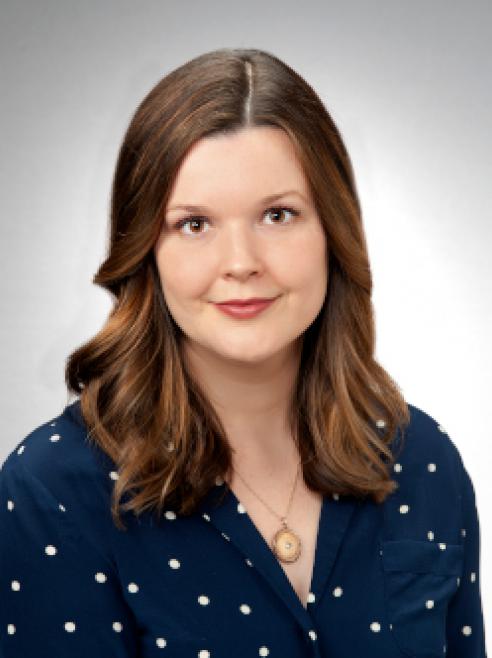 Mary L Woody, PhD
Assistant Professor of Psychiatry
Contact Details
3811 O'Hara St.
Pittsburgh
PA
15213
Education & Training
PhD
Clinical Psychology
, Binghamton University (SUNY)
Clinical Psychology, Western Psychiatric Institute and Clinic of UPMC
Clinical Psychology, University of Pittsburgh
Selected Honors & Awards
Rising Star Award, Association for Psychological Science
Career Development Leadership Program Award, Anxiety and Depression Association of America
Research Interests
Mechanisms of depression, anxiety & stress; Neurocognitive interventions; Health equity
Selected Research Publications & Products
Woody ML, Panny B, Degutis M, Griffo A, Price RB. Resting state functional connectivity subtypes predicts discrete patterns of cognitive-affective functioning across levels of analysis among patients with treatment-resistant depression. Behav Res Ther, 2021 Nov 1;146:e103960.
Woody ML, Kaurin A, McKone KMP, Ladouceur CD, & Silk JS. Displays of negative facial affect during parent-adolescent conflict and the bidirectional transmission of social anxiety. J Child Psychol Psychiatry, 2021 Oct 7 [in press].
Woody ML, Vaughn-Coaxum R, Siegle GJ, Price RB. Time course of pupillary response to threat words before and after attention bias modification for transdiagnostic anxiety disorders: A randomized controlled trial. Brain Behav. 2020 Aug;10(8):e01664.
Woody ML, Price RB, Amole MC, Hutchinson E, Allen KB, Silk JS. Using mobile eye-tracking technology to examine adolescent daughters attention to maternal affect during a conflict discussion. Dev Psychobiol. 2020 Aug;63:e22024.
Woody ML, Yang JO, Cummings L, Gilchrist D, Graur S, Siegle GJ, Price RB. Protracted amygdalar response predicts efficacy of a computer-based intervention targeting attentional patterns in transdiagnostic clinical anxiety. Transl Psychiatry. 2019 Mar 28;9(1):121.
Clinical Interests
Depressive disorders; Anxiety, trauma & stressor-related disorders; Prevention & early intervention for youth
Education Interests
Research mentorship; Supporting trainees from diverse backgrounds; Medical student & resident education
Selected Education Publications & Products
Woody ML & Price RB (2021). Targeting neurodevelopmental mechanisms in emotional disorders through intervention. In S. Della Sala (Ed.) Encyclopedia of Behavioral Neuroscience 2nd Edition. Chapter forthcoming.
Price RB & Woody ML (2021). Emotional disorders in development. In S. Della Sala (Ed.) Encyclopedia of Behavioral Neuroscience 2nd Edition. Chapter forthcoming.