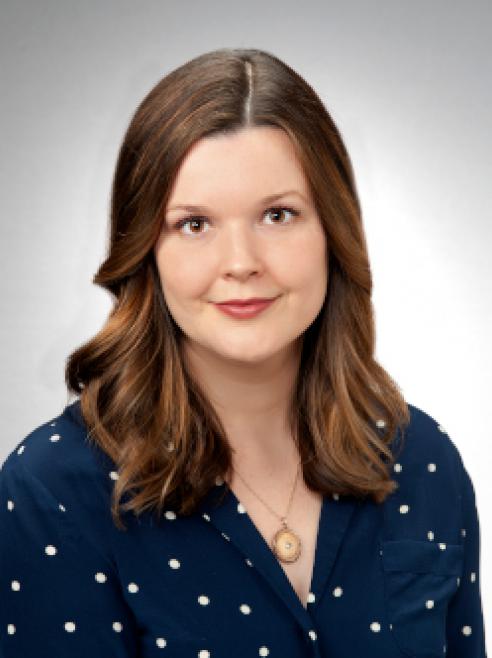 Mary L Woody, PhD
Assistant Professor of Psychiatry
Contact Details
3811 O'Hara St.
Pittsburgh
PA
15213
Education & Training
PhD
Binghamton University (SUNY)
Clinical Psychology
Western Psychiatric Institute and Clinic of UPMC
Clinical Psychology
University of Pittsburgh
Clinical Psychology
Specialty Certifications
Licensed by the Pennsylvania State Board of Psychology
Selected Honors & Awards
Rising Star Award, Association for Psychological Science
Career Development Leadership Program Award, Anxiety and Depression Association of America
Research Interests
Mechanisms of depression & anxiety; Neurocognitive interventions; Gender-based disparities in depression
Selected Research Publications & Products
Woody ML, Price RB, Amole MC, Hutchinson E, Allen KB, Silk JS. Using mobile eye-tracking technology to examine adolescent daughters attention to maternal affect during a conflict discussion. Dev Psychobiol. 2020 Aug 6;[Epub ahead of print].
Woody ML, Vaughn-Coaxum R, Siegle GJ, Price RB. Time course of pupillary response to threat words before and after attention bias modification for transdiagnostic anxiety disorders: A randomized controlled trial. Brain Behav. 2020 Aug;10(8):e01664.
Woody ML, Yang JO, Cummings L, Gilchrist D, Graur S, Siegle GJ, Price RB. Protracted amygdalar response predicts efficacy of a computer-based intervention targeting attentional patterns in transdiagnostic clinical anxiety. Transl Psychiatry. 2019;9(1):121.
Woody ML, Rosen D, Allen KB, Price RB, Hutchinson E, Amole M, Silk JS. Looking for the negative: Depressive symptoms in adolescent girls are associated with sustained attention to a potentially critical judge during in vivo social evaluation. J Exp Child Psychol. 2019;179:90-102.
Woody ML, Miskovic V, Owens M, James KM, Feurer C, Sosoo EE, Gibb BE. Competition effects in visual cortex between emotional distractors and a primary task in remitted depression. Biol Psychiatry Cogn Neurosci Neuroimaging. 2017;2(5):396-403.
Clinical Interests
Depressive disorders; Anxiety, trauma & stressor-related disorders; Prevention interventions in high-risk youth
Education Interests
Research mentorship; Supporting trainees from diverse backgrounds; Medical student & resident education
Selected Education Publications & Products
Woody ML & Price RB (2021). Targeting neurodevelopmental mechanisms in emotional disorders through intervention. In S. Della Sala (Ed.) Encyclopedia of Behavioral Neuroscience 2nd Edition. Chapter forthcoming.
Price RB & Woody ML (2021). Emotional disorders in development. In S. Della Sala (Ed.) Encyclopedia of Behavioral Neuroscience 2nd Edition. Chapter forthcoming.