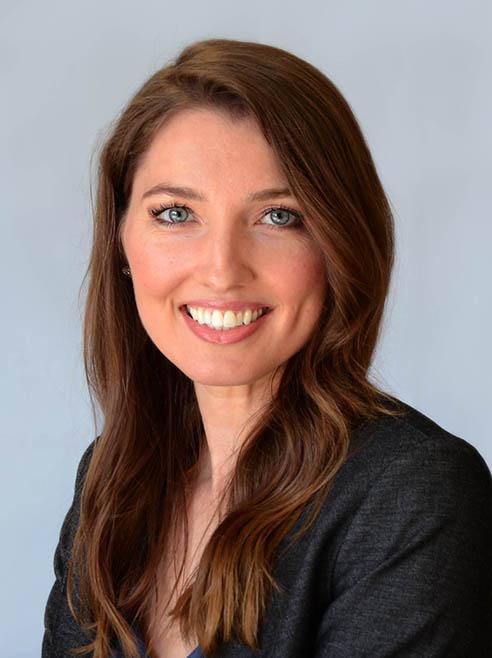 Kristine Wilckens, PhD
Assistant Professor of Psychiatry
Contact Details
3811 O'Hara St.
Pittsburgh
PA
15213
Education & Training
PhD
Psychology
, University of Pittsburgh, Graduate School of Public Health
MA
Cognitive Psychology
, New York University
Geriatric Mental Health, University of Pittsburgh School of Medicine
Professional Affiliations
Member, Sleep Research Society
Member, Cognitive Neuroscience Society
Selected Honors & Awards
Outstanding Diversity-Relative Research Award, University of Pittsburgh, Department of Psychology
Research Interests
Sleep promoting brain health & cognition; Sleep enhancement methods; Sleep and aging
Selected Research Publications & Products
Wilckens, K.A., Tudorascu, D.L., Snitz, B.E., Price, J.C., Aizenstein H.J., Lopez, O.L., Erickson, K.I., Lopresti, B.J., Laymon, C.M., Minhas, D., Mathis, C.A., Buysse, D.J., Klunk, W.E., Cohen, A.D. Sleep efficiency moderates the relationship between beta amyloid and memory retention in older adults. (2018) Neurobiology of Aging. 71, 142-148.
Wilckens, K.A., Ferrarelli, F., Walker, M.P., Buysse, D.J. Slow-wave sleep enhancement to improve cognition. (2018) Trends in Neurosciences. 41(7), 470-482.
Wilckens JA, Hall MH, Nebes RD, Monk TH, and Buysse. DJ.Changes in cognitive performance are associated with changes in sleep in older adults with insomnia. (2016) Behavioral Sleep Medicine, 14(3):295-310.
Wilckens KA, Erickson KI, and Wheeler ME. Physical activity and cognition: a mediating role of efficient sleep. (2016) Behavioral Sleep Medicine, 1-18, Epub online Dec. 9, 2016
Wilckens KA, Woo SG, Kirk AR, Erickson KI, and Wheeler ME. (2014) Role of sleep continuity and total sleep time in executive function across the adult lifespan. Psychology and Aging, 29(3), 658-665.
Education Interests
Behavioral medicine; Sleep medicine; Sleep and psychiatric disorders