UPMC Honors Dr. Loren Roth with Inaugural UPMC Dignity & Respect Lifetime Achievement Award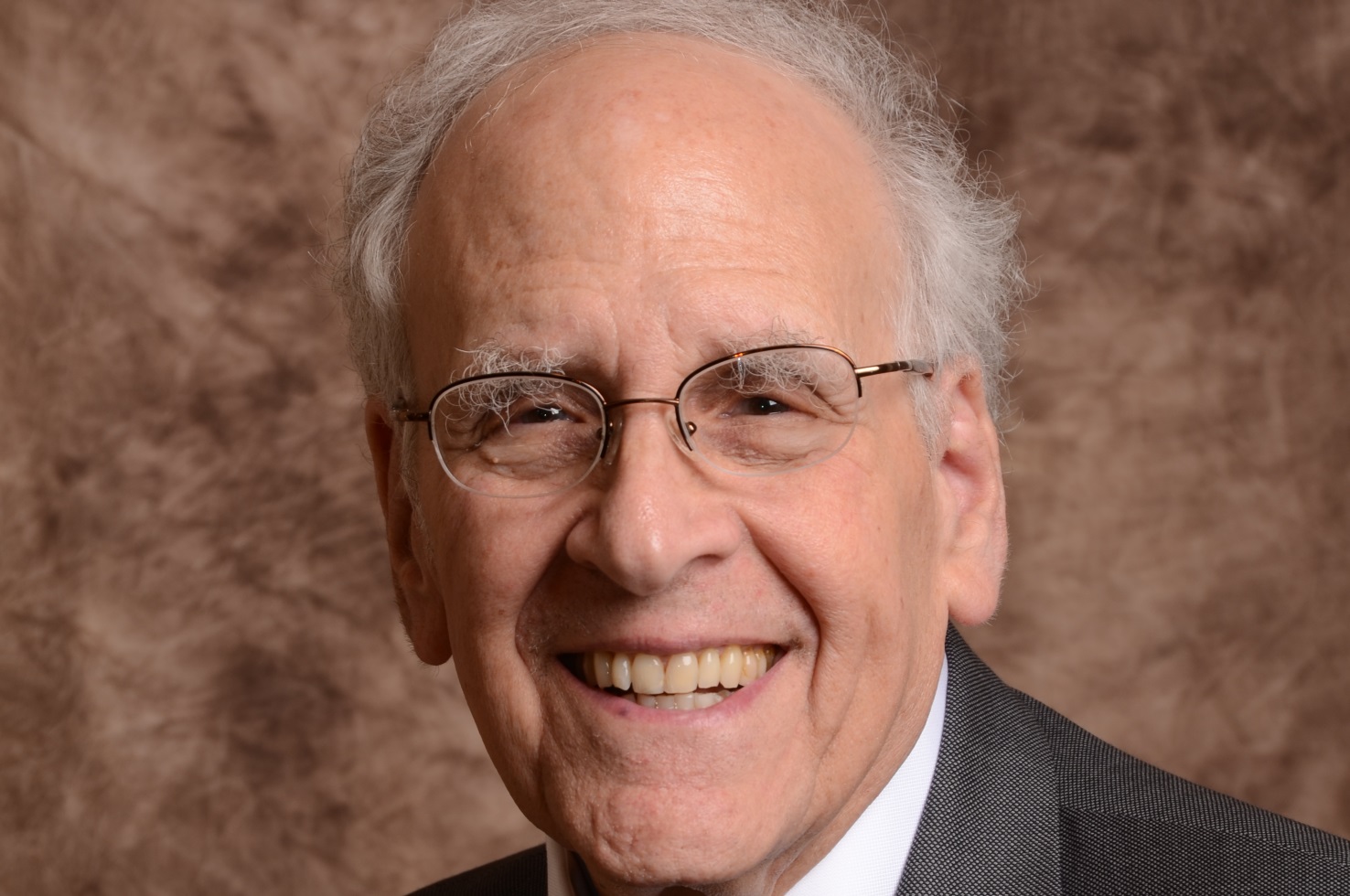 The UPMC Center for Engagement and Inclusion has selected Loren Roth, MD, MPH, Emeritus Distinguished Service Professor of Psychiatry, as the recipient of the inaugural UPMC Dignity & Respect Lifetime Achievement Award. The award recognizes an individual who incorporates these values into their daily work and also celebrates their outstanding service, leadership, ethics, cultural competency and promotion of workforce models of behavior. Dr. Roth was presented with the award at the UPMC  Dignity & Respect Champions Breakfast held on March 21st.
 "I am most pleased to have received this UPMC recognition," Dr. Roth said, "Dignity and respect, diversity and inclusion are key and inherent values at Pitt and UPMC. They are the indisputable standards for future success in collaborative science and effective, caring health care delivery. Dignity and respect, diversity and inclusion are not just words, they are deeds."
Dr. Roth served as the inspiration for the award according to James Taylor, PhD, Chief Diversity, Inclusion and Talent Management Officer at UPMC. He cited Dr. Roth's numerous and distinguished accomplishments throughout his 44-year career at the University of Pittsburgh School of Medicine and UPMC including his work as the sole psychiatrist participating in the first human rights discussion between the United States and the former Soviet Union. Dr. Roth's scholarly activities have led to a number of seminal contributions on informed consent, patient dangerousness, confidentiality and ethics in research. His career at the University and UPMC includes serving as the Associate Senior Vice Chancellor for Clinic Policy and Planning for the Health Sciences at the University of Pittsburgh, Senior Advisor on Quality for the UPMC Health Plan, and as the first Chief Medical Officer of UPMC. He has directed successful initiatives aimed at enhancing communication between physicians and patients, and improving patient safety and the quality of care. Dr. Roth is dedicated to medical student education and training the next generation of health care professionals. As a teacher and psychiatrist at UPMC Western Psychiatric Hospital, he continues to have a profound influence on the careers of health care professionals.