Ryan Peterson, MD, Appointed Director of Psychiatry Clerkship at University of Pittsburgh School of Medicine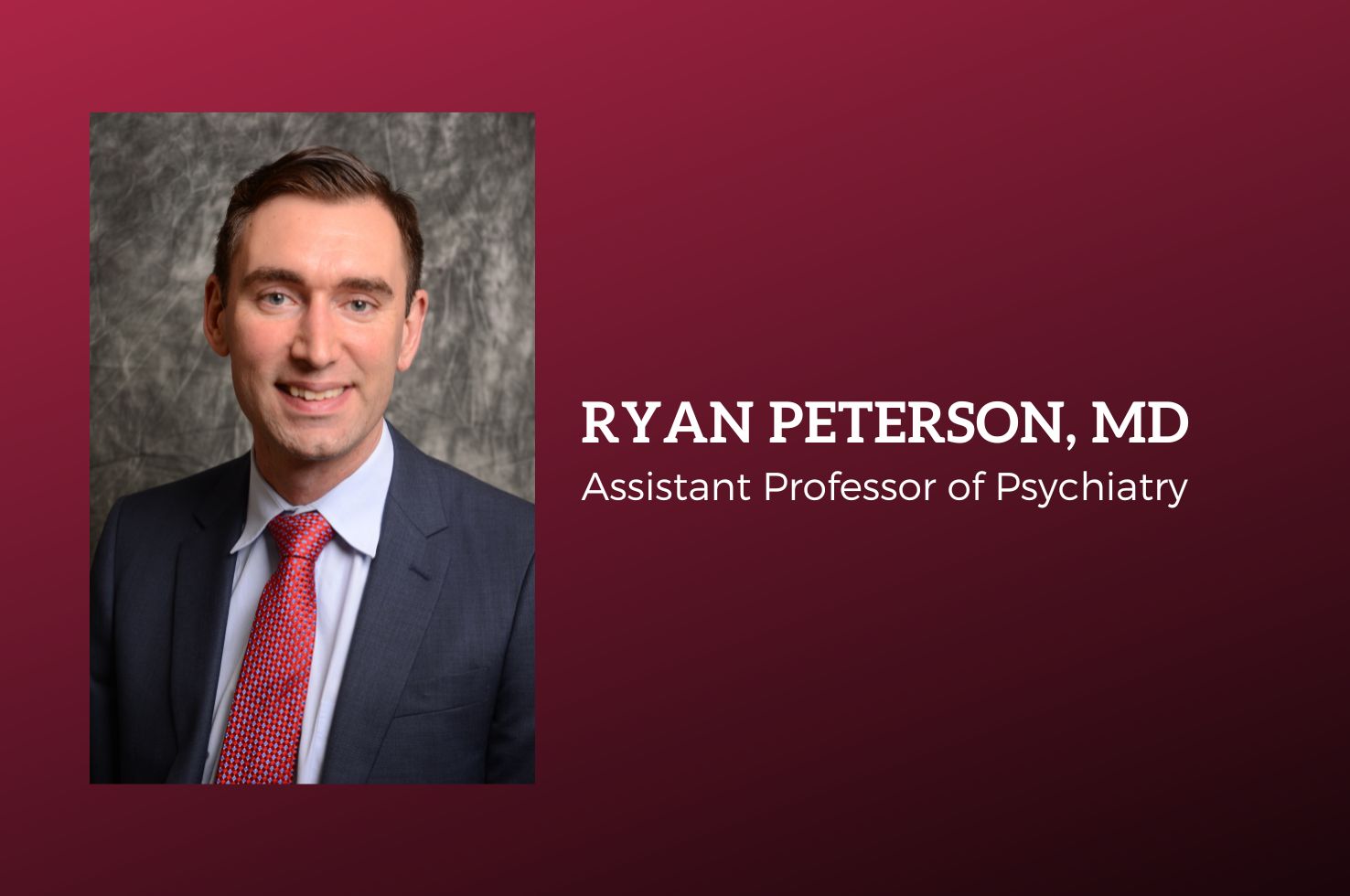 Congratulations to Ryan Peterson, MD (Assistant Professor of Psychiatry), who will assume the role of Director of the Psychiatry Clerkship for medical students at the University of Pittsburgh School of Medicine on July 1, 2022. Dr. Peterson will succeed Neeta Shenai, MD (Assistant Professor of Psychiatry), who has served as clerkship director for three years. 
The Clerkship provides third- and fourth-year medical students the opportunity to work with patients in inpatient and ambulatory settings to develop and refine their skills in psychiatric assessment and patient care. As Director, Dr. Peterson will facilitate a high-quality learning experience through clinical and didactic teaching.
Dr. Peterson received his MD from the University of Minnesota Medical School. After completing a psychiatry residency at Boston University Medical Center and fellowships in in psychoanalytic psychotherapy (Boston Psychoanalytic Institute) and psychosomatic medicine (Yale University), Dr. Peterson joined the Pitt Department of Psychiatry in 2017 as assistant professor. 
Dr. Peterson has been recognized for excellence in education, having received the Inpatient Psychiatry Faculty Teaching Award from the UPMC Western Psychiatric Hospital 2021 graduating resident class. He currently serves as rotation director of the Consultation/Liaison Geriatric Psychiatry Fellowship and as co-director of the PGY2 Psychiatry Mood Disorders course.
"We welcome Dr. Peterson with enthusiasm. He is an outstanding psychiatrist, clinician-educator, and role model. He will undoubtedly add new perspectives and contributions to what is already a top-rated clerkship experience at the medical school," said Gina Perez, MD, (Associate Professor of Psychiatry and Senior Director for Medical Student Education and Clinical Faculty Development). "I would also like to express my deepest thanks to Dr. Shenai for her superb work as clerkship director and as an outstanding psychiatry colleague. She skillfully balanced it all: leadership, mentoring, innovation in education, collaboration, and flexibility. I know that for years to come, we will reference all of the positive contributions she made to the clerkship and medical education as a whole. Thank you, Dr. Shenai, for your dedication, creativity, and superb teaching!" 
Please join us in congratulating Dr. Peterson on his new role.