Register Now for the Ninth Annual Clinician Educator Showcase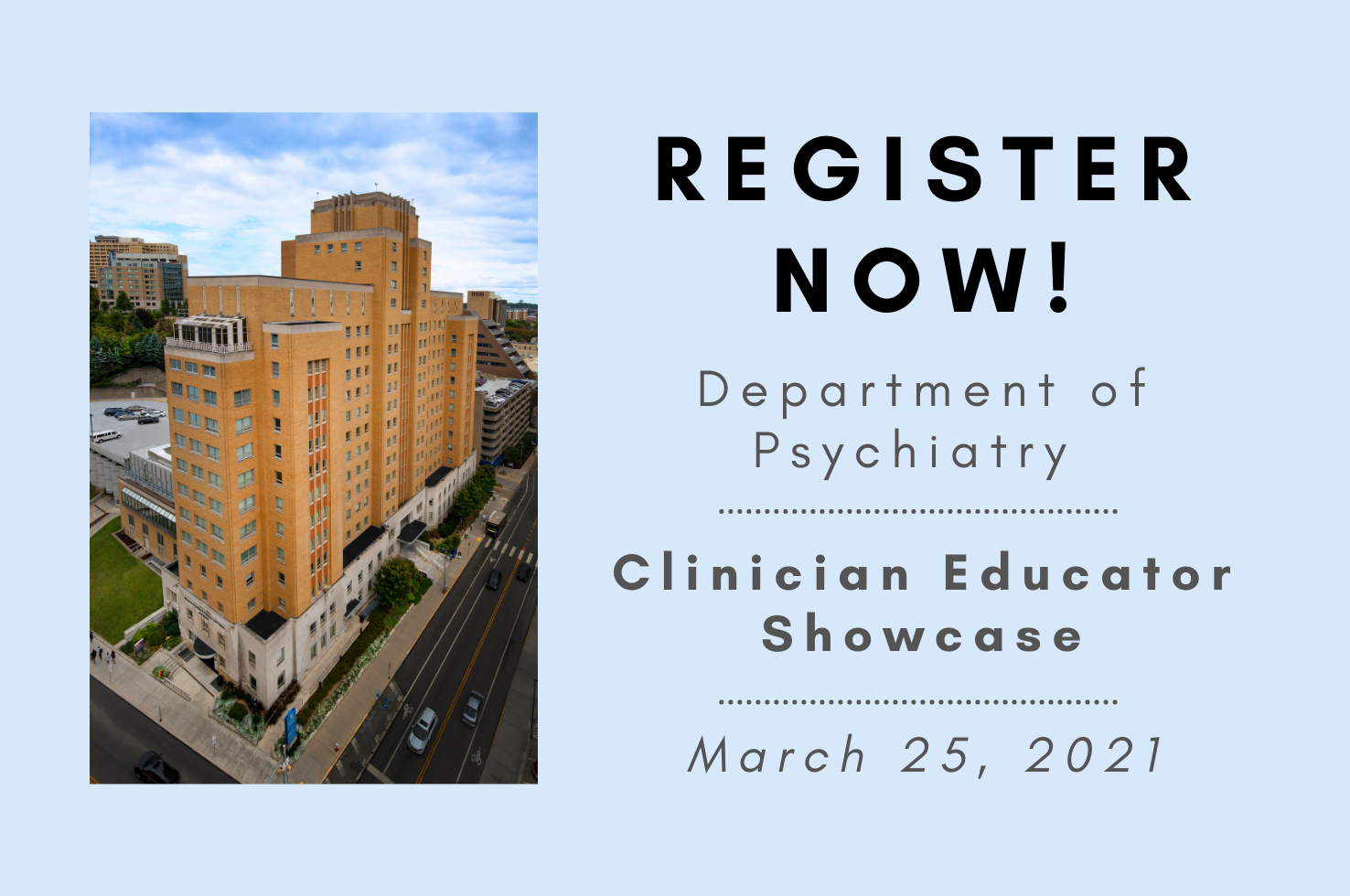 It's time to register for the Ninth Annual Clinician Educator Showcase, which will be held virtually on March 25, 2021. This special online event, hosted by the Department of Psychiatry and UPMC Western Psychiatric Hospital, celebrates the achievements of our talented clinician educators and staff. 
The day will include a poster session and roundtable discussions, followed by a Speed Dat(a)ing session. 
We are very fortunate that Jeannette South-Paul, MD (Professor and Chair Emeritus, Family Medicine, University of Pittsburgh School of Medicine) will deliver a plenary address, "The Making of a Clinician Educator: Center City Philly to Pittsburgh." 
During Psych StoryCorps, Roy Chengappa, MD (Professor of Psychiatry), and Jessica Gannon, MD (Assistant Professor of Psychiatry), will engage in a lively discussion about their mentor-mentee relationship.
Breakout sessions, led by experts from the Department of Psychiatry and Western Psychiatric Hospital, will address the following topics:
•    Difficult Discussions:  Using the Broaching Technique to Navigate Racial, Ethnic, and Cultural Differences
•    Developing Leadership Skills – A Practical Session for New Clinical Program Leaders
•    Teaching in the Time of COVID
•    EPIC for the Savvy User
•    There's No Recovery Without Risk: Balancing Paternalism and Patient Autonomy in Clinical Practice
•    The New Normal: COVID-Led Innovations
•    Using Cerner to Enhance Clinical Care in the Behavioral Health Setting
Faculty, clinicians, staff, residents, medical students, and psychology interns in the Department of Psychiatry and our colleagues in the Western Psychiatric Hospital community are invited to attend. Registration is open now through March 19th .
Visit our Events page for details about this year's program and to register online. Read a recap of the most recent Showcase on our news site.