Psychiatry Faculty Members Selected for UPMC Physician Leadership Essentials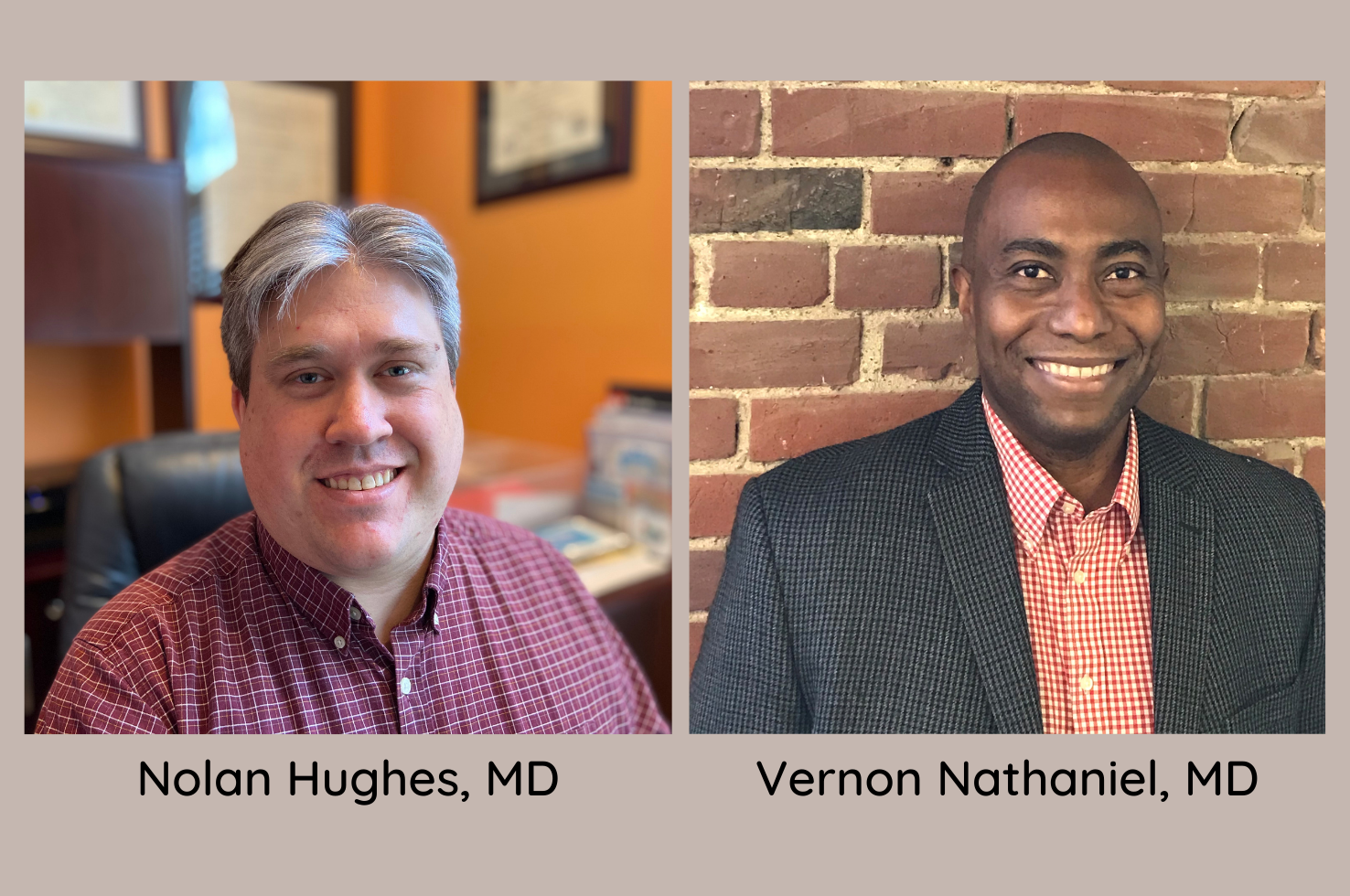 Congratulations to Nolan Hughes, MD (Assistant Professor of Psychiatry), and Vernon Nathaniel, MD (Assistant Professor of Psychiatry), who have been selected to participate in the UPMC Physician Leadership Essentials program, part of a multi-year comprehensive approach to physician leadership development focusing on multiple interventions to address the development needs of the entire physician employment life cycle.
Dr. Hughes is associate medical director of Psychiatric Emergency Services, the emergency services division at UPMC Western Psychiatric Hospital (WPH). Dr. Nathaniel is medical director of WPH's Community Treatment Team-Transitional Age, which provides outreach and community-based mental health services to individuals with serious and persistent mental illnesses.
"I am thrilled that Dr. Nathaniel and Dr. Hughes have been selected to participate and to represent the Department of Psychiatry in this excellent program," said Kenneth Nash, MD (Professor and Vice Chair for Clinical Affairs, Department of Psychiatry). "Nolan and Vernon are already excellent physician leaders—valued by the teams they work with and gratefully appreciated by their patients. This program will enhance what they practice each day."