Pitt Psychiatry Makes the Most of the Virtual Conference Format at the 2020 Academy of Consultation-Liaison Psychiatry Annual Meeting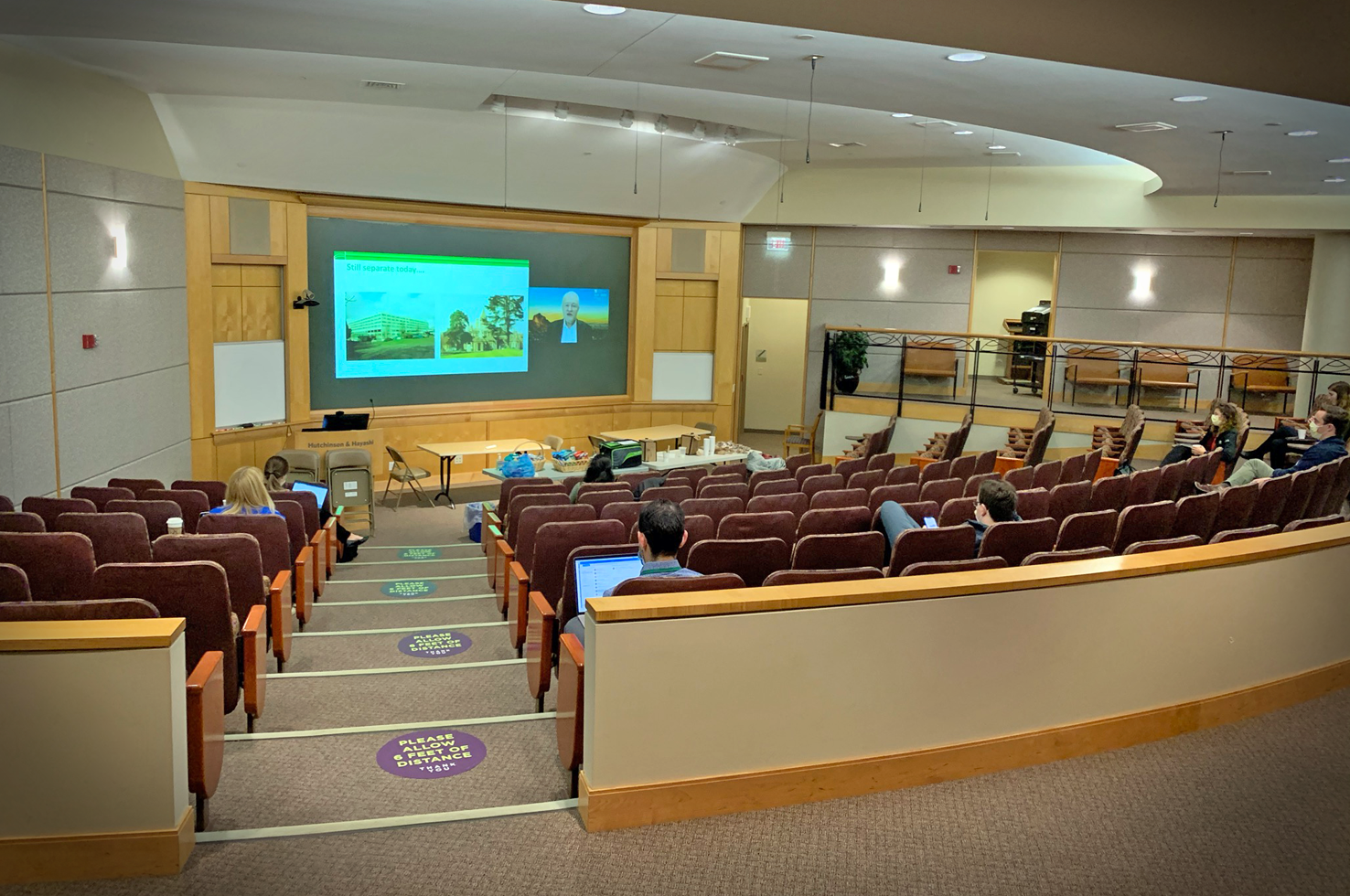 Photo Credit: Meredith Spada, MD
Pitt Psychiatry consultation-liaison faculty and trainees made the most of the virtual Academy of Consultation-Liaison Psychiatry annual meeting late last month and presented 12 posters and six symposia, workshops, or oral papers.
Awards and Honors
Patrick Buckley, MD (PGY3), who presented a poster entitled "Integrating Payer and Provider Data to Identify Factors Associated with Outpatient Psychiatric Follow-Up After Inpatient Psychiatric Consults," received a 2020 ACLP Travel Award. Dr. Buckley remarked, "As a resident interested in consultation-liaison psychiatry, I look forward to the ACLP annual meeting each fall. Although the format was different this year, the conference remained engaging and educational. I particularly enjoyed learning about different ways consultation-liaison psychiatrists have risen to the challenge of providing care during this pandemic. And I appreciate Dr. Gopalan supporting my application for the trainee travel award. I look forward to using it when conferences return to live events."
Sharvari Shivanekar, MD (Assistant Professor of Psychiatry), received the Best Brief Oral Presentation designation, for "'But This Is How I've Always Done Things': Incorporating Evidence-Based Practices in Consultation-Liaison Psychiatry," one of five live presentations at the conference. 
Presentations
Eighteen Department of Psychiatry presentations covered topics including screening for and addressing postpartum depression, the use of stigmatizing language in the electronic medical record, and triggers for overdose during COVID-19 stay-at-home orders, among many other topics. 
The following Pitt Psychiatry residents and fellows presented their research:
•    Patrick Buckley, MD
•    Tiffany Clark, MD
•    Jacque Esque, MD
•    Jamie Farquhar, MD
•    Blake Gibson, MD
•    Cassandra Gibson, MD
•    Elizabeth Hale, MD
•    Lizzie Hovis, MD
•    Amy Rasmussen, MD
•    Nicole Rivera, MD
•    Rafi Tamargo, MD
•    Camille Tastenhoye, MD
Socially Distanced Attendance
Pitt Psychiatry members attended the virtual conference in a socially distanced setting from UPMC Magee-Womens Hospital and used the ACLP social mixer platform to host a virtual networking event with Department members, alumni, and members of other institutions (technology that Priya Gopalan, MD, Associate Professor of Psychiatry, described as "really cool!"). 
"It was really nice that Dr. Moschenross and Dr. Gopalan reserved a room where we could get together to watch the plenary talks. It made it feel more like a conference, but we could still socially distance to stay safe. I look forward to being able to attend the workshops in person again, post-COVID," said Morgan Faeder, MD, PhD (Assistant Professor of Psychiatry and Neurology). 
Darcy Moschenross, MD, PhD (Assistant Professor of Psychiatry) commented, "The ACLP Conference this year really embraced online learning platform to deliver a robust line up of workshops, lectures, and plenary sessions. We were able to interact with former colleagues and friends in innovative fun ways via the conference's social platform. During these isolated times, it's nice to be able to come together in a safe, socially distanced way to learn new things in our field of consultation-liaison psychiatry and celebrate our colleagues' accomplishments."
Congratulations to all who attended!