Pitt Psychiatry Hosts Virtual Research Matinee—An Afternoon of Discovery, Reflection, and Celebration 
Last week we reinvented our annual in-person Research Day as a virtual Research Matinee, a Department-wide exploration of innovative research, career reflections and honors for outstanding faculty and staff.
Attendees included nearly 200 Psychiatry faculty, trainees, and staff, who tuned in for plenary speaker Mary Phillips, MD, MD (Cantab), followed by the perennially popular Speed Dat(a)ing, in which six investigators each presented their latest research in five minutes. The inaugural Psych Story Corps, featured two pairs of faculty members in candid conversation, discussing career challenges, research milestones and the evolution of psychiatry and academia.
The Matinee concluded with our annual awards ceremony. On behalf of the Department, David Lewis, MD (Chair) honored faculty members transitioning to emeritus status, outstanding research reviewers and research staff. 
Below are our speakers and honorees, as well as photos from the event.
Plenary Speaker: Mary Phillips, MD, MD (Cantab)—Inspiration, Loss, Persuasion and Persistence: How I Started and Where I'm Going in Mood Disorders Research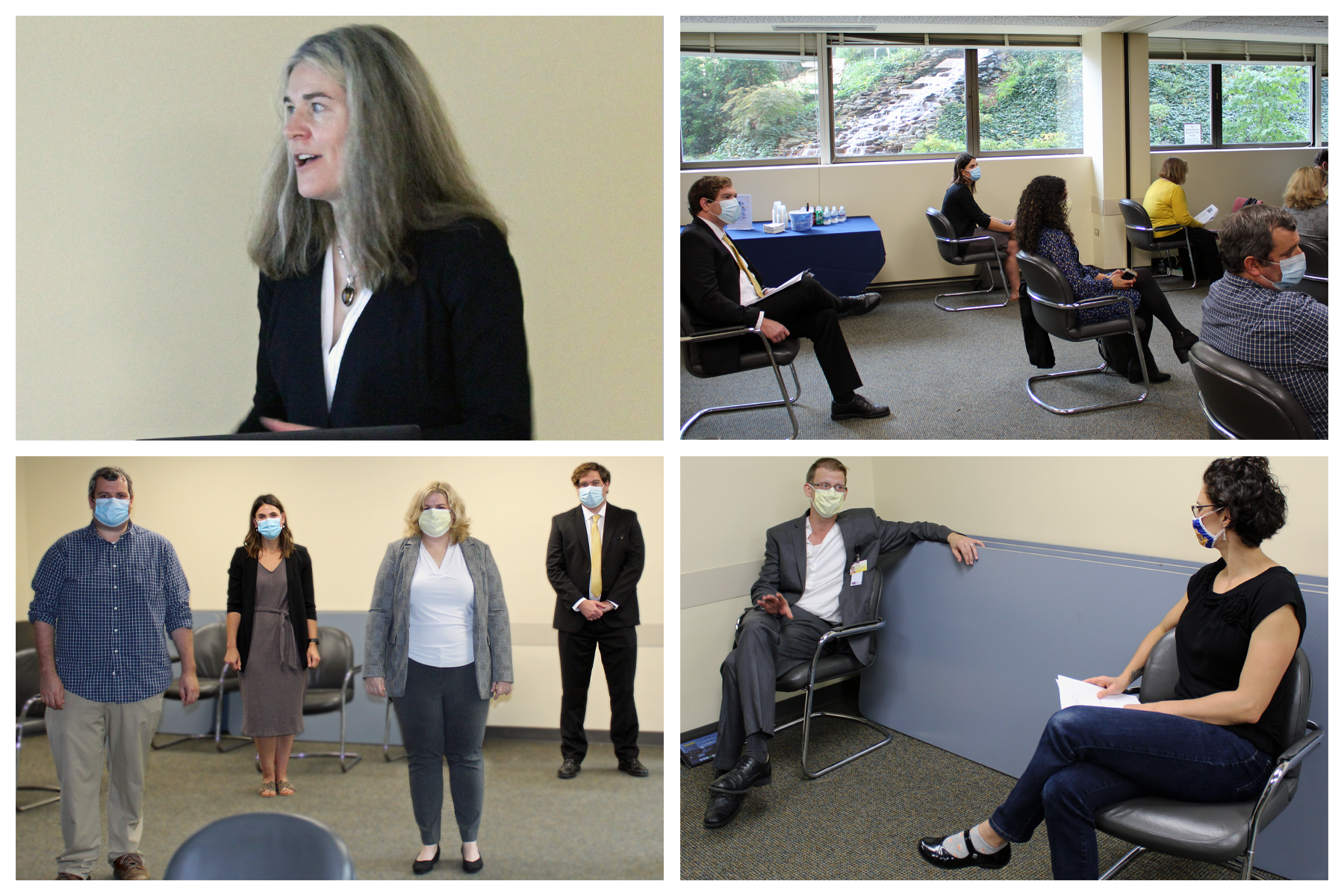 Speed Dat(a)ers

Psych Story Corps
•    Michele Levine, PhD, in conversation with Marsha Marcus, PhD 
•    Joyce Bromberger, PhD, in conversation with Karen Matthews, PhD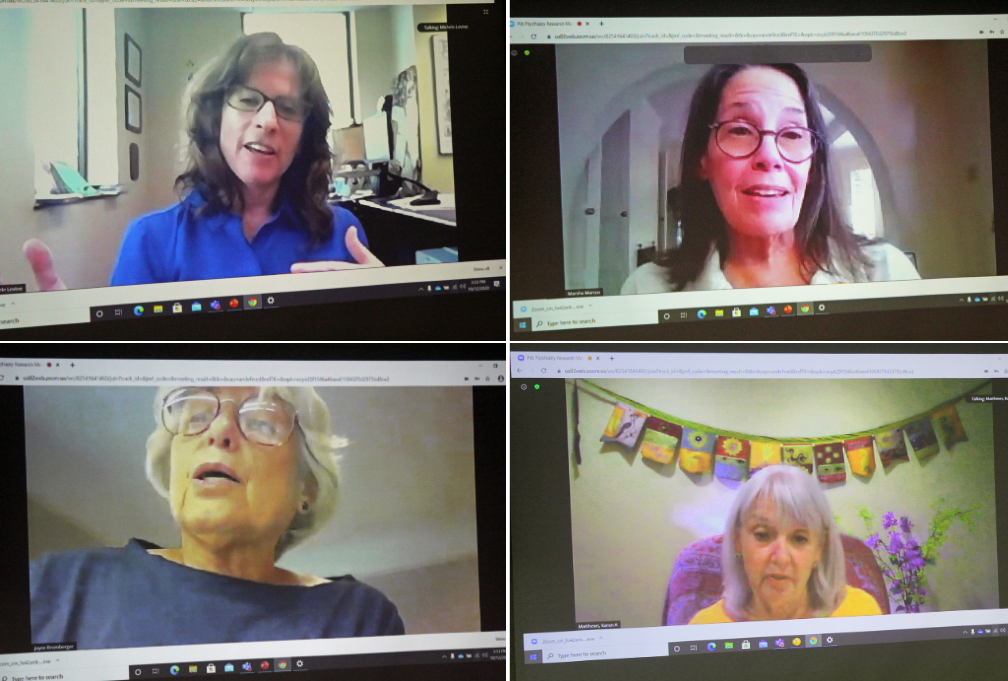 Celebration and Awards
Faculty Transition to Emeritus Status: 

•    J. Richard Jennings, PhD (Professor of Psychiatry and Psychology, and Clinical and Translational Science)
•    Marsha Marcus, PhD (Professor of Psychiatry and Psychology)
Faculty Distinguished Mentorship Award:

•    Karen Matthews, PhD (Distinguished Professor of Psychiatry and Psychology)
Research Review Committee Reviewers of the Year:

•    Daniel Buysse, MD (UPMC Endowed Chair in Sleep Medicine and Professor of Psychiatry and Clinical and Translational Science)
•    Lauren Bylsma, PhD (Assistant Professor of Psychiatry and Psychology)
•    Neil Jones, PhD (Assistant Professor of Psychiatry and Psychology)
Research Employees of the Year:
•    Dan Galeza (Administrative Liaison, Neuropsychology Research Program)
•    Jamie Pierson (Research Project Assistant, The Ahmari Lab)
•    Jennifer Wilson (Administrative Program Coordinator, Pittsburgh Girls Study)
•    Brandie George & Jennifer Stahler (Center Administrators, ETUDES & STAR Research)