Residents, Faculty and Alumni Showcase Their Expertise in Educational Programming and Clinical Innovation at Association of Consultation-Liaison Psychiatry Meeting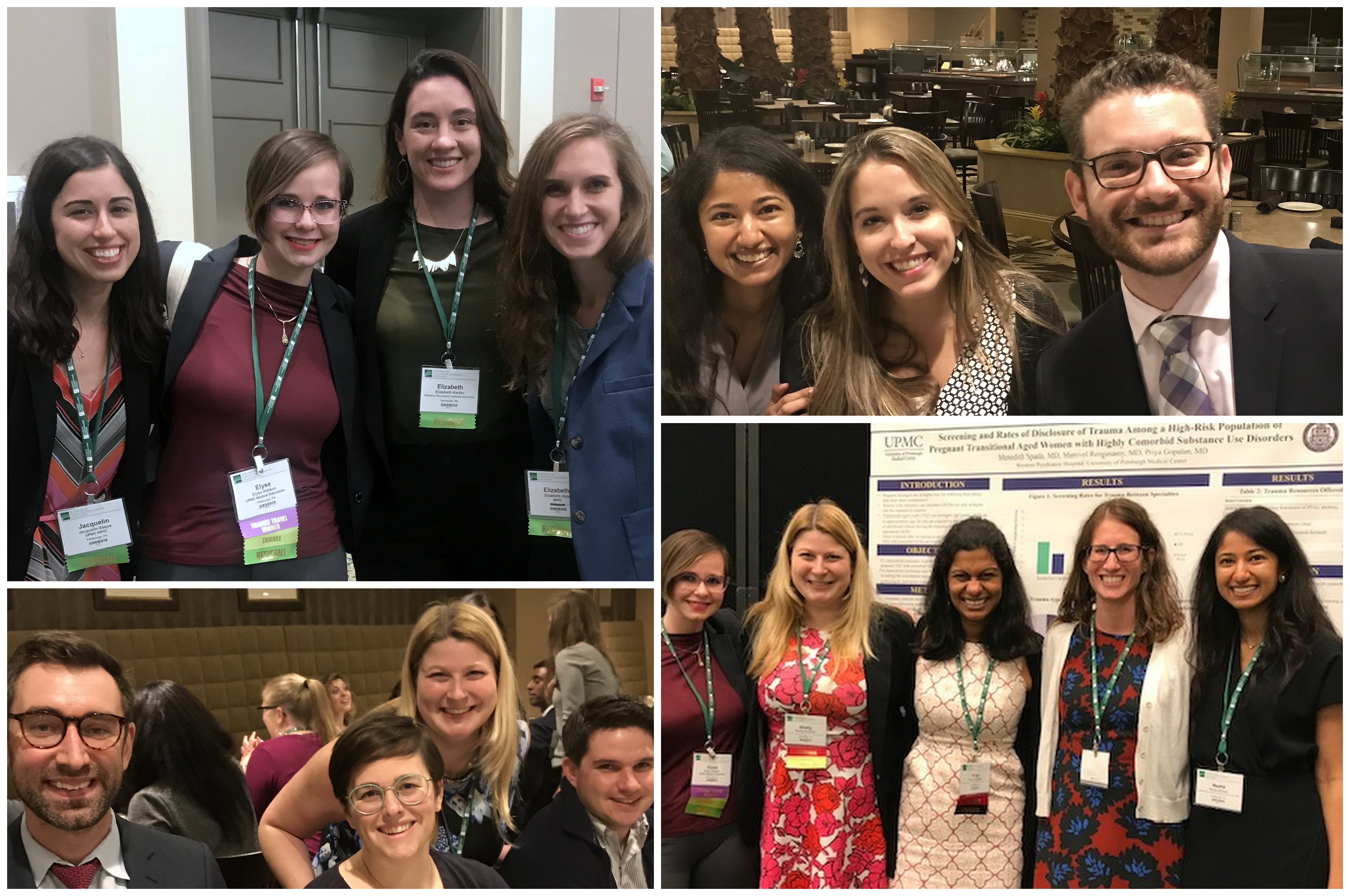 The talent and expertise of Department of Psychiatry faculty, residents, and alumni of our Consultation-Liaison Psychiatry Fellowship Program were prominently on display at this year's Annual Meeting of the Association of Consultation-Liaison Psychiatry (ACLP), which took place November 13-16, 2018 in Orlando, FL. The theme for this year's meeting, Branding Consultation-Liaison (C-L) Psychiatry: Defining the Breadth and Depth of Our Subspecialty, provided the perfect opportunity to highlight the diverse interests of our faculty and trainees through poster sessions, oral presentations, and their participation in courses and workshops. 
The three-day meeting included 20 oral presentations by our clinician-educators who also served as discussants for these interactive sessions. The poster session featured findings by several of our residents, fellows, and junior faculty on topics ranging from utilizing neuroradiology to benefit C-L psychiatric education to the management of alcohol withdrawal during pregnancy. The ACLP awarded travel fellowships to two of our resident poster presenters, Elyse Watson, MD, a PGY-3 in General Psychiatry, and Manivel Rengasamy, MD, a PGY-5 Child and Adolescent Clinical Fellow, to support their participation at the meeting.
The ACLP meeting also provided opportunities for our residents and their mentors to connect with fellowship alumni and interact with leading experts in the field.