Career Development Awards are an Important Step in Transition to Next Phase of Research Careers
The Department of Psychiatry is a model of success for K awardees. The Department's successful funding rate for federal career development (K) awards is twice the national average, and typically 30-40 funded K awards are active at any given time. The keys to this success include the research environment, the generous availability of existing research funding, an outstanding collection of mentors, and very strong applicants. The Department also has an extensive system of supporting K award applicants including: 1) a K award writing course, 2) meeting with the Chair to discuss career plans and the K award application, and 3) a review committee that provides advice, constructive feedback and repeated reviews to optimize the grant proposal. During calendar year 2013, the National Institutes of Health (NIH) funded nine new career awards to Department faculty representing a broad range of scientific areas.
The purpose of the National Institutes of Health Academic Career (K07) Award is to provide support to increase the pool of individuals with academic and research expertise to become academic researchers and to enhance the educational or research capacity at the grantee sponsoring grantee institution. The Academic Career Award supports development awards for more junior level candidates and leadership awards for more senior individuals with acknowledged scientific expertise and leadership skills. Mary Ganguli, MD received a perfect score of 10 on her application on the Epidemiology of Aging Brain and Behavior. Her K07 leadership grant from the National Institute on Aging was one of only five such grants awarded in FY13 across all NIH Institutes.
The Mentored Research Scientist Development Award (K01) was established to provide support and protected time for an intensive, supervised career development experience in the biomedical, behavioral, or clinical sciences leading to research independence. Four Department faculty were awarded K01 grants during the past 12 months: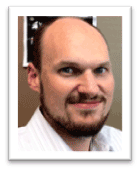 Michael Hallquist, PhD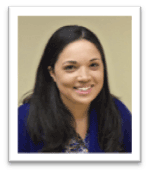 Judith Morgan, PhD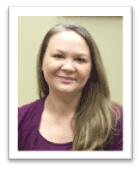 Lori Scott, PhD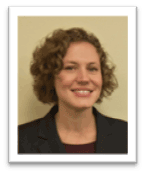 Meredith Lotz Wallace, PhD
Michael Hallquist, PhD
Neurodevelopmental Origins of Emotion Dysregulation in Borderline Personality
Judith Morgan, PhD
Neural and Social Processes of Positive Affect in Children at Risk for Depression
Lori Scott, PhD
Aggression, Emotion, and Borderline Personality Disorder Features in Women
Meredith Lotz Wallace, PhD
Statistical Methods for Developing RDoC-based Multidimensional Profiles
The K23 funding mechanism provides support for the career development of investigators who have made a commitment of focus their research endeavors on patient-oriented research. This mechanism provides support for a period of supervised study and research for clinically-trained professionals who have the potential to develop into productive, clinical investigators. The NIH awarded the following K23 grants to faculty during the previous calendar year.
Jay Fournier, PhD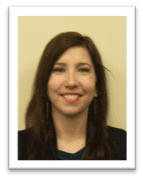 Leslie Horton, PhD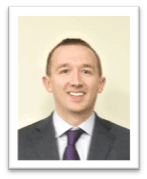 Christopher Kline, PhD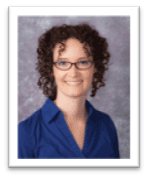 Rebecca Price, PhD
Jay Fournier, PhD
Neural Markers of Individual Difference in Emotion Regulation in Depressed Adults
Leslie Horton, PhD
Predictors of Social Dysfunction in Adolescents at Risk for Schizophrenia
Christopher Kline, PhD
A Novel Risk Factor for Cardiovascular Disease: The Insomnia-Short Sleep Phenotype
Rebecca Price, PhD
Neural Dimensions of Attention Bias Modification for Transdiagnostic Anxiety
We look forward to the contributions to the field of psychiatry by these investigators through the dissemination of their K award research and the new lines of research influenced by their work.