"Medical students are consistently clamoring to get a rotation with him!" – Meet ACES Honoree Daniel Bender, DO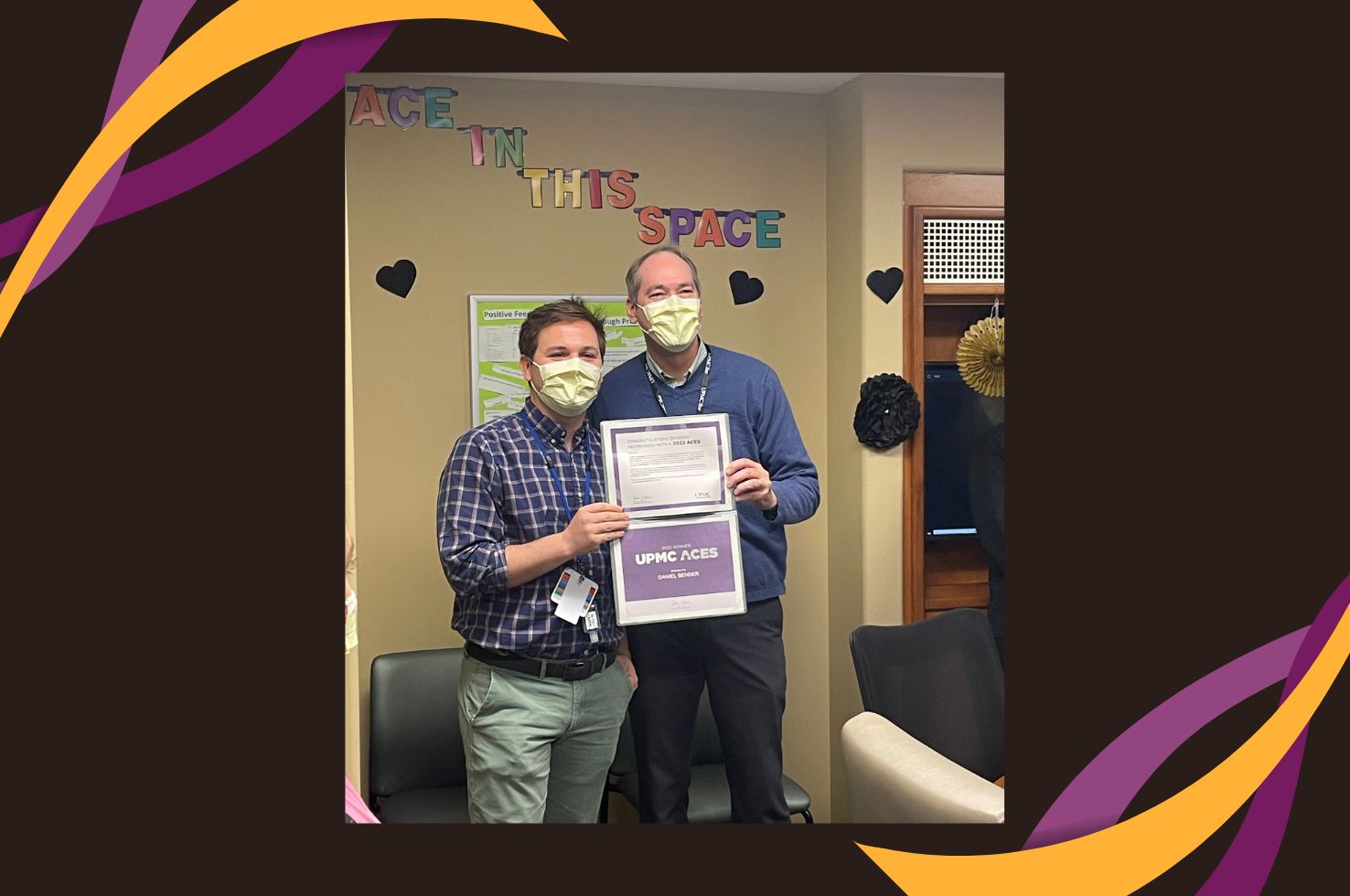 Many congratulations to Daniel Bender, DO (Assistant Professor of Psychiatry), who has received a 2022 UPMC ACES award. This prestigious award honors individuals who regularly go above and beyond.
Following residency training in general psychiatry and a clinical fellowship in child and adolescent psychiatry, Dr. Bender joined the Department of Psychiatry faculty in 2019 as a child and adolescent psychiatrist. Dr. Bender provides care in the UPMC Western Psychiatric Hospital inpatient unit, and is known among his colleagues for clinical excellence. He incorporates remarkably nuanced psychodynamic formulations into his treatment plans, and provides exceptionally compassionate care by listening closely to patients and families.
Dr. Bender's ACES award nomination noted: "Dr. Bender never hesitates to pick up the toughest cases. He treats staff on the unit with dignity and respect, is always approachable, and willing to share what he knows. Even though he is early in his career, he has already been recognized for his outstanding work. In 2021, Dr. Bender was voted Clinical Preceptor of the Year in recognition of consistently providing outstanding clinical instruction in the required clerkship setting for University of Pittsburgh School of Medicine students. He is a role model for medical students interested in a career in psychiatry—they are consistently clamoring to get a rotation with him!"
Please join us in congratulating Dr. Bender!