Department of Psychiatry Celebrates Scientific Discovery and Staff and Faculty Contributions at 18th Annual Research Day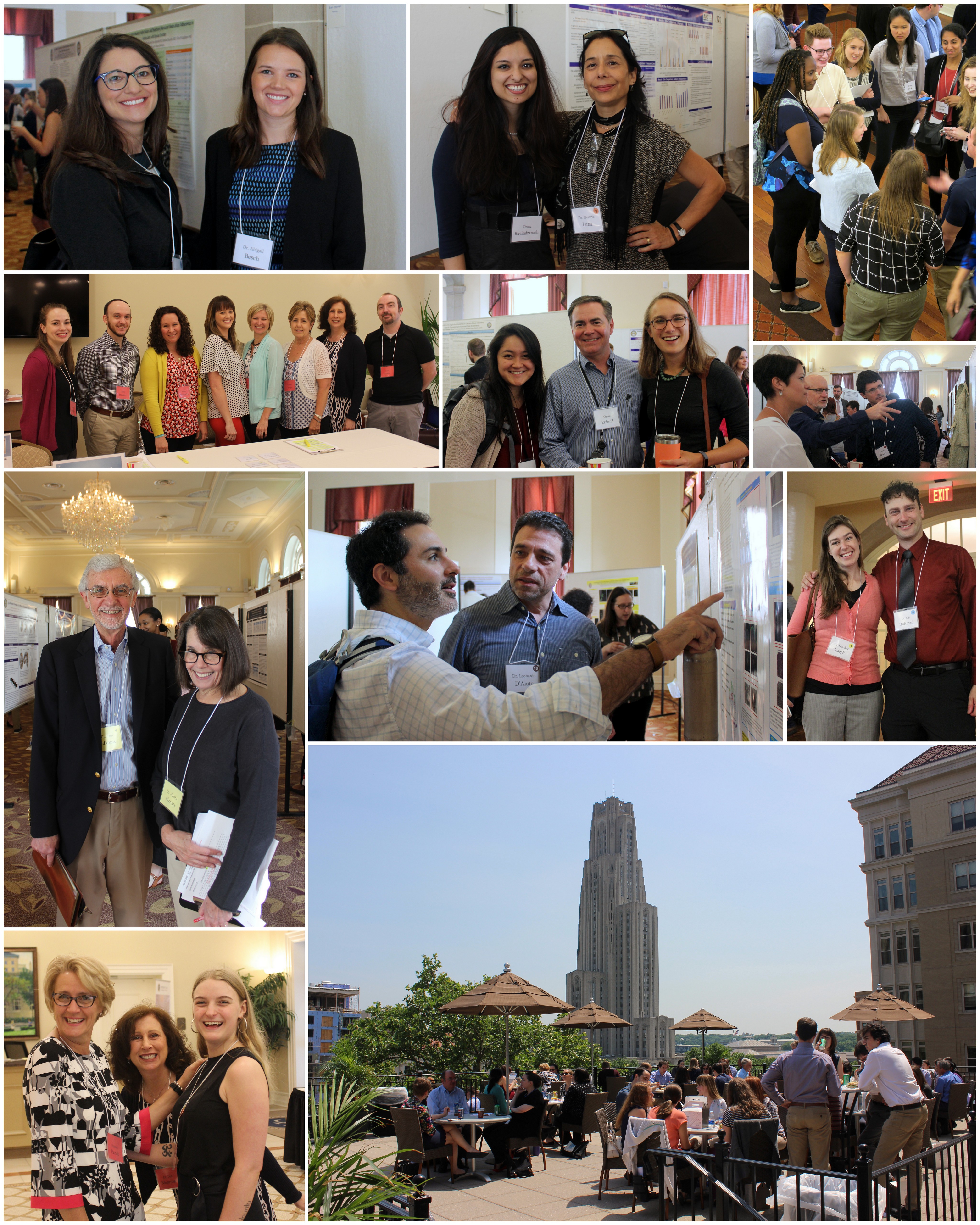 The Department of Psychiatry welcomed more than 450 attendees to the 18th Annual Department of Psychiatry Research Day at the University Club on the University of Pittsburgh Oakland campus. The event celebrates the many and diverse research activities of our faculty, trainees, students, and staff.  
The morning session featured 146 poster presentations representing a wide range of research interests.  Faculty experts led 10 lunchtime Roundtable Discussions on a variety of research and career development topics.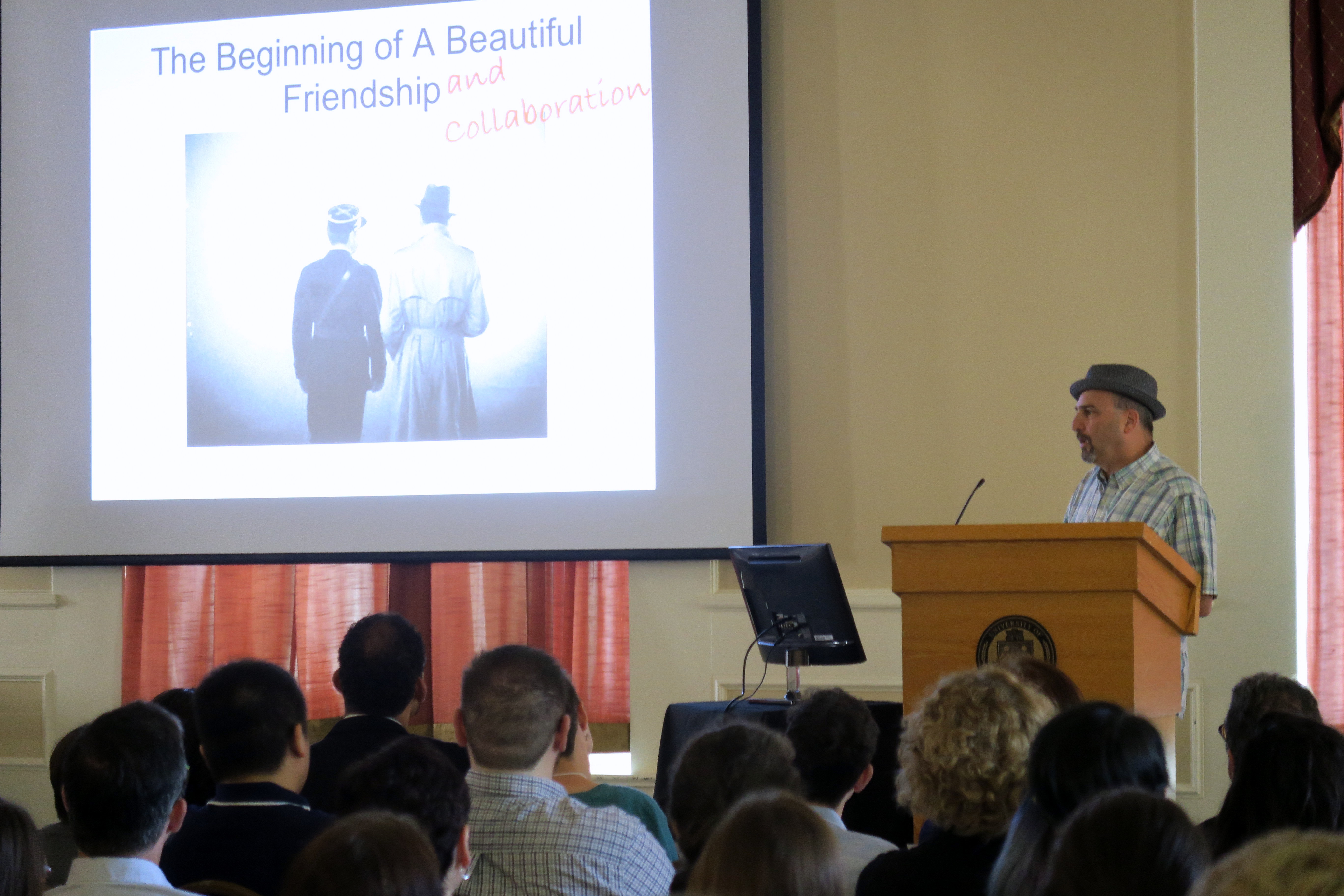 This year's keynote address was given by Robert Sweet, MD, UPMC Endowed Professor in Psychiatric Neuroscience and Professor of Neurology and Clinical and Translational Science. Dr. Sweet conducts research to identify targets for novel interventions to prevent or alleviate psychotic symptoms, and the cognitive and perceptual deficits linked to these symptoms, in individuals with Alzheimer's disease and schizophrenia. 
During the afternoon, two teams of faculty investigators participated in "Psych Tank" presentations, pitching their favorite research strategy, question, or method, and early-career-stage faculty investigators presented key findings at a Speed Dat(a)ing session.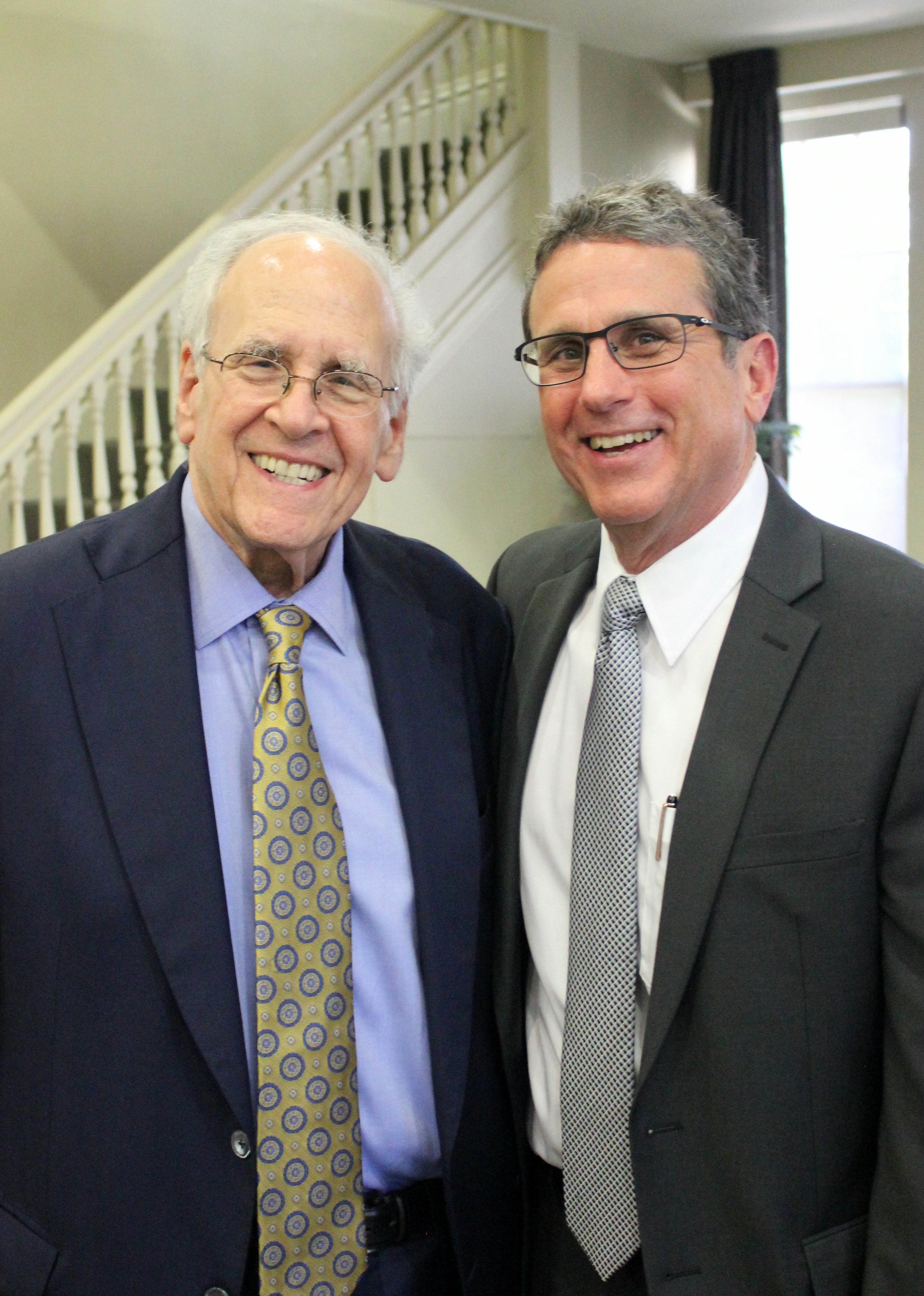 Department Chairman David Lewis, MD presented awards honoring faculty members for their outstanding teaching and mentorship and recognizing faculty and staff for their service to the research community. Loren Roth, MD, MPH, Associate Sr. Vice Chancellor, Clinical Policy and Planning, Health Sciences, and Distinguished Service Professor of Psychiatry, was recognized for his distinguished service at Research Day and at a special reception following the event hosted by the Department of Psychiatry and the University of Pittsburgh School of Medicine.
Dr. Lewis thanked the Research Review Committee faculty for their service and presented Reviewer of the Year awards to Drs. Jay Fournier, Oliver Lindhiem, Colleen McClung, and Nadine Melhem for their efforts and the high quality of their reviews during this academic year.
Candice Biernesser, MPH, LCSW and Carol Walker Hundiak received Research Staff Member of the Year Awards for their dedication and contributions to the Department's research programs.
Dr. Lewis presented Best Poster Awards to researchers in the following categories for their outstanding work and expert dissemination of their findings: 
Post-Doctoral Fellows
Brian Coffman, PhD
E. Kale Edmiston, PhD
Rachel Kolko, PhD
Elizabeth Manning, PhD
Science Trainees
Darius Becker-Krail, BS
Quanyi Chen
Brenden Tervo-Clemmens, MS
Medical Trainees
Samuel Dienel, BS
Joshua Zollman, BS
Research Staff
Christina Hlutkowsky, BS
Benjamin Panny, BS
Sarah White, MA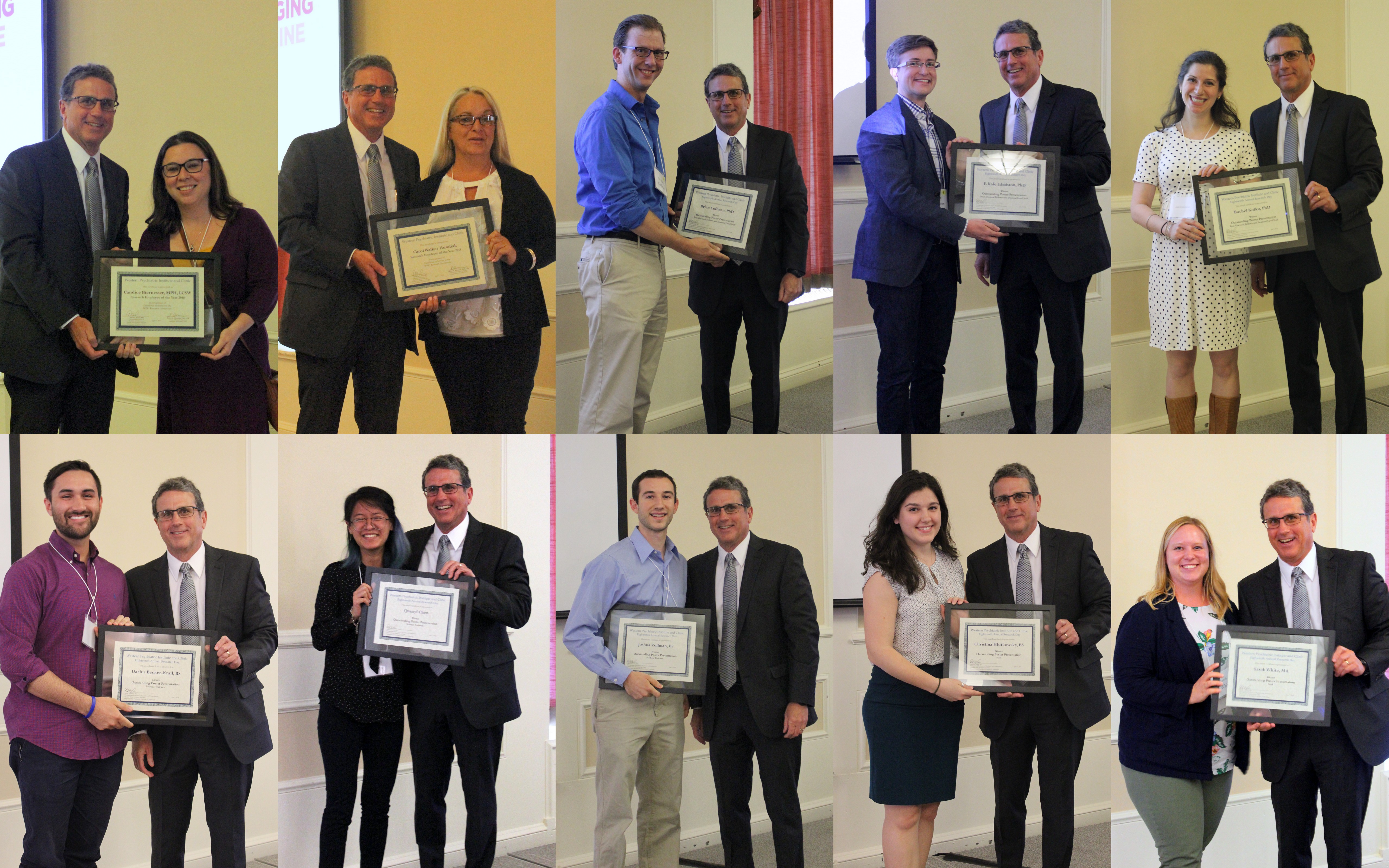 Congratulations to our awardees on their receipt of these honors!