Congratulations UPMC Senior Champion Awardees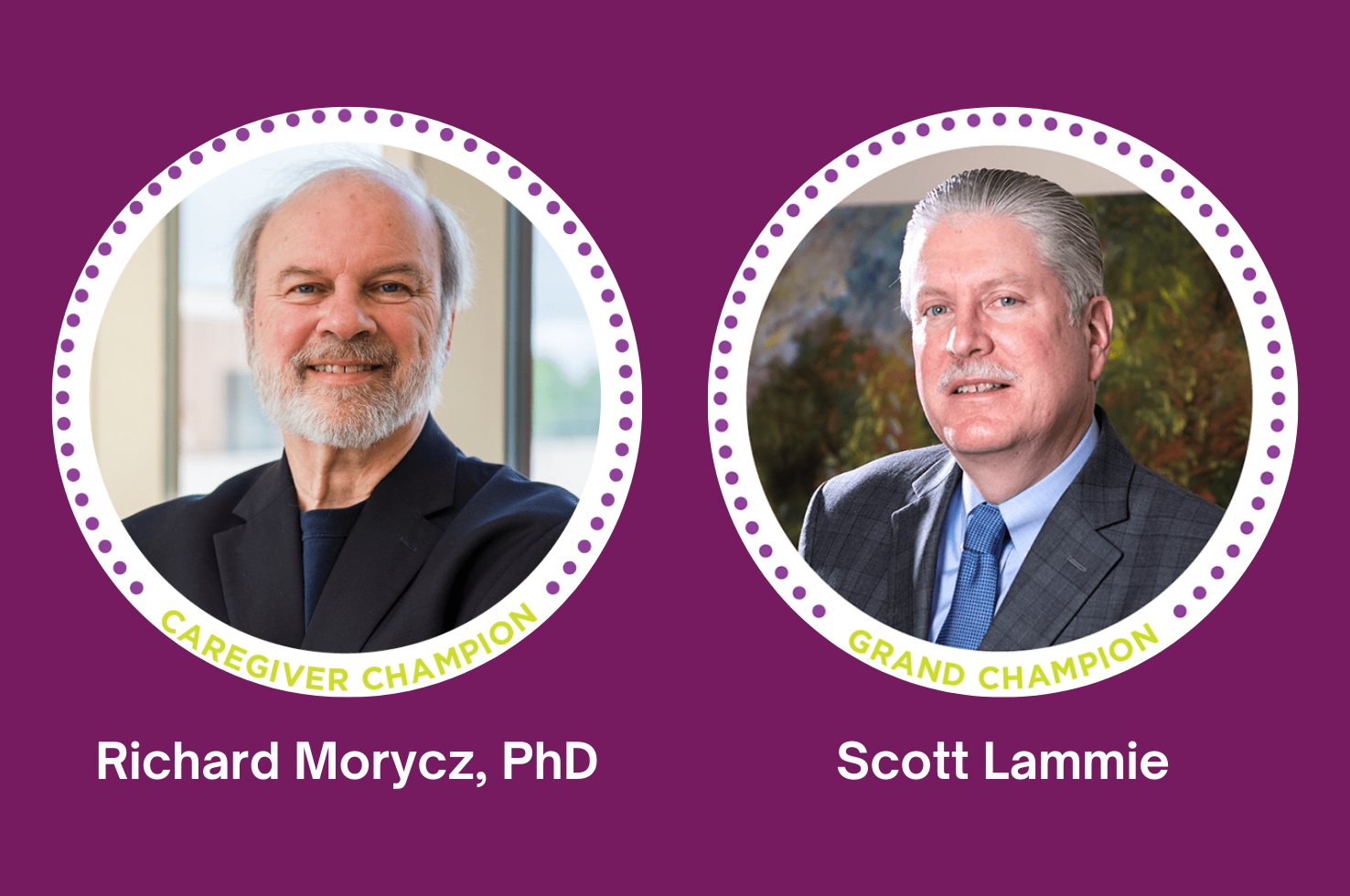 The annual UPMC Celebrating Senior Champions reception honors distinguished individuals for their outstanding accomplishments in creating a better life for senior citizens. This year, we are pleased to congratulate Richard Morycz, PhD, and Scott Lammie, who each received Senior Champion awards.
Dr. Morycz (Associate Professor of Psychiatry, Medicine, and Social Work) received the UPMC Senior Service Caregiver Champion Award, which recognizes his outstanding contributions to and ongoing work in the field of gerontology. Dr. Morycz is the longtime director of the UPMC Western Psychiatric Hospital Geriatric In-Home Support Program, which provides care for homebound adults ages 60 and over in Allegheny County who are eligible for behavioral health care. In 2018, Dr. Morycz was named a fellow with the Gerontological Society of America. 
Scott Lammie (Senior Vice President, Business Development and Board Treasurer, UPMC Insurance Services Division) received the UPMC Senior Services Grand Champion Award. This award is the highest honor given and honors unparalleled leadership in improving the lives of seniors. Lammie is well known in the Pittsburgh region for his active and generous support of local organizations that focus on human services. 
Congratulations to both!