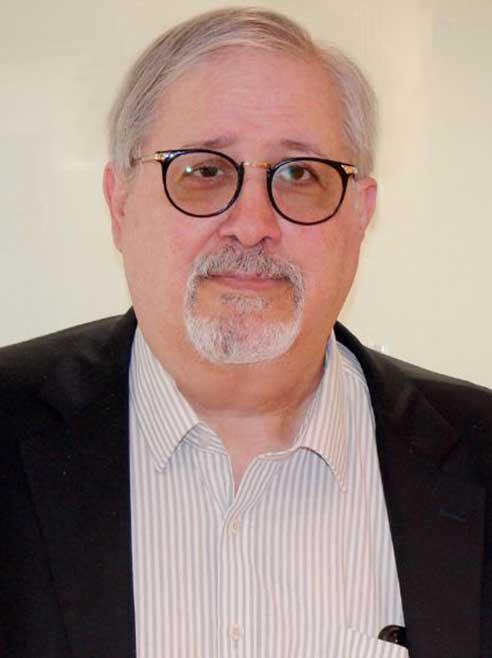 Victor L Villemagne, MD
Professor of Psychiatry
Contact Details
3811 O'Hara St.
Pittsburgh
PA
15213
Education & Training
MD
Universidad Nacional de Buenos Aires School of Medicine
, Argentina
Positron Emission Tomography, University of Pittsburgh Medical Center
Nuclear Medicine, Johns Hopkins University
Nuclear Medicine, National Atomic Energy Commission, Department of Nuclear Medicine, University Hospital, Buenos Aires, Argentina
Professional Affiliations
Member, Society of Nuclear Medicine
Member, Alzheimer's Association's International Society to Advance Alzheimer Research and Treatment
Selected Honors & Awards
Kuhl-Lassen Award for Outstanding Contribution to Brain Imaging, Brain Imaging Council of the Society of Nuclear Medicine and Molecular Imaging
ANSTO Nuclear Medicine Award, Australian and New Zealand Society of Nuclear Medicine
Research Interests
Alzheimer's disease; Nuclear medicine; Disease-specific biomarkers
Selected Research Publications & Products
Burnham SC, Laws SM, Budgeon CA, Dor V, Porter T, Bourgeat P, Buckley RF, Murray K, Ellis KA, Turlach BA, Salvado O, Ames D, Martins RN, Rentz D, Masters CL, Rowe CC, VL Villemagne. (2020) Impact of APOE-e4 carriage on the onset and rates of neocortical A-amyloid deposition. Neurobiol Aging. 95: 46-55.
VL Villemagne, Velakoulis D, Dor V, Bozinoski S, Masters CL, Rowe CC, Walterfang M. (2019) Imaging of tau deposits in adults with Niemann-Pick type C disease: A case-control study. Eur J Nucl Med Mol Imaging. 46(5):1132-1138.
Brown BM, Rainey-Smith SR, Dore V, Peiffer JJ, Burnham SC, Laws SM, Taddei K, Ames D, Masters CL, Rowe CC, Martins RN, VL Villemagne. (2018) Self-reported physical activity is associated with tau burden measured by Positron Emission Tomography. J Alzheimers Dis. 63(4):1299-1305.