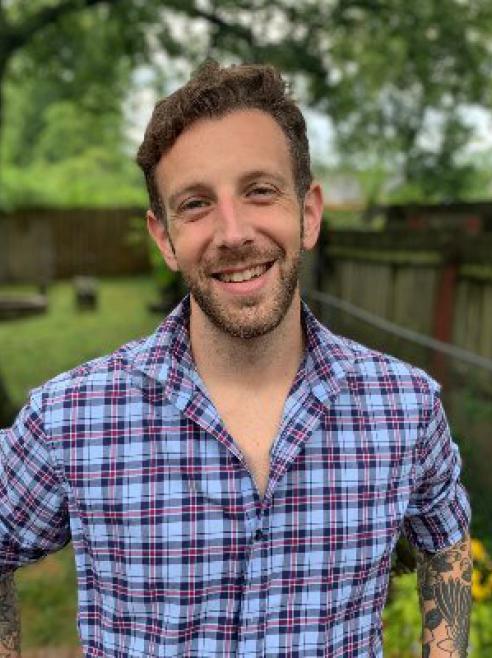 Max E Joffe, PhD
Assistant Professor of Psychiatry
Contact Details
3811 O'Hara St.
Pittsburgh
PA
15213
Education & Training
PhD
Vanderbilt University
Pharmacology
Vanderbilt University
Pharmacology
Professional Affiliations
Member, Society for Neuroscience
Member, American Society for Pharmacology and Experimental Therapeutics
Member, Research Society on Alcoholism
Research Interests
Prefrontal cortex; interneurons; Novel pharmacology; Alcohol use disorders & affective disorders
Selected Research Publications & Products
Maksymetz J, Byun NE, Luessen DJ, Li B, Barry R, Gore JC, Niswender CM, Lindsley CW, Joffe ME, Conn PJ. mGlu1 potentiation enhances cortical somatostatin interneuron activity to rescue schizophrenia-like physiological and cognitive deficits. Cell Reports. In press.
Joffe ME, Santiago CI, Stansley BJ, Maksymetz J, Gogliotti RG, Engers JL, Nicoletti F, Lindsley CW & Conn, PJ. Mechanisms underlying prelimbic prefrontal cortex mGlu3/mGlu5-dependent plasticity and reversal learning deficits following acute stress. Neuropharmacology. 2019 Jan;144:19-28. doi: 10.1016/j.neuropharm.2018.10.013.
Joffe ME, Santiago CI, Oliver KH, Maksymetz J, Harris NA, Engers JL, Lindsley CW, Winder DG, Conn PJ. mGlu2 and mGlu3 negative allosteric modulators divergently potentiate thalamocortical transmission and exert rapid antidepressant-like effects. Neuron. 2020 Jan 8;105(1)46-59. pii: S0896-6273(19)30847-5. doi: 10.1016/j.neuron.2019.09.044. Epub 2019 Nov 14.
Joffe ME, Santiago CI, Engers JL, Lindsley CW, Conn PJ. Metabotropic glutamate receptor subtype 3 gates acute stress-induced dysregulation of amygdala-cortical function. Molecular Psychiatry. 2019 Jun; 24(6):916-927. doi:10.1038/s41380-017-0015-z. Epub 2017 Dec 21.
Joffe ME and Grueter BA. Cocaine experience enhances thalamo-accumbens N-methyl-D-aspartate receptor function. Biological Psychiatry. 2016 Nov 1;80(9):671-681.
Education Interests
Research mentoring; Graduate & medical student education