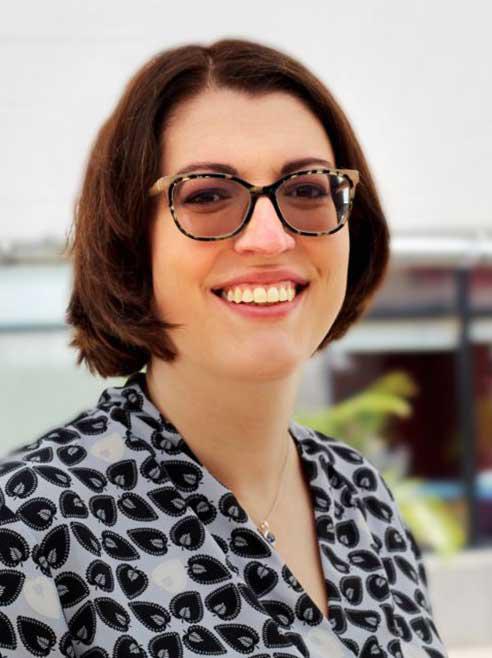 Jessica M Gannon, MD
Associate Professor of Psychiatry
Contact Details
3811 O'Hara St.
Pittsburgh
PA
15213
Assistant
Lorraine Williams
Education & Training
MD
University of Kansas
, School of Medicine
Psychiatry, Western Psychiatric Institute and Clinic of UPMC
Electroconvulsive Therapy, Western Psychiatric Institute and Clinic of UPMC
Professional Affiliations
Member, American Psychiatric Association
Research Interests
Psychotherapy and schizophrenia; Smoking cessation in serious mental illness; Adjunctive psychopharmacology; schizophrenia
Selected Research Publications & Products
Wilkening, G. L., Gannon, J. M., Ross, C., Brennan, J. L., Fabian, T. J., Marcsisin, M. J., & Benedict, N. J. (2016). Evaluation of Branched-Narrative Virtual Patients for Interprofessional Education of Psychiatry Residents. Academic Psychiatry, 1-5.
Forrest, P. E., Brinson, A. J., Gannon, J. M., George, T. P., Perkins, K. A., & Chengappa, K. N. R. (2015). An Association Between the Use of Hypnotics and Quit Status in the Treatment of Nicotine Dependence With Varenicline in Bipolar Disorder. Journal of clinical psychopharmacology, 35(2), 199-200.
Gannon, J. M., Forrest, P. E., & Chengappa, K. R. (2014). Subtle changes in thyroid indices during a placebo-controlled study of an extract of Withania somnifera in persons with bipolar disorder. Journal of Ayurveda and integrative medicine, 5(4), 241.
Clinical Interests
Schizophrenia spectrum disorders; Evidence-based psychotherapy for schizophrenia; Clinical informatics
Selected Clinical Publications & Products
Chengappa KN, Gannon JM, Acharya L, Rai A (2017). The Potential Utility of Ashwagandha for Improving Cognitive Dysfunction in Persons with Bipolar or Other Neurocognitive Disorders. In: Kaul S, Wadhwa R, editors. Science of Ashwagandha: Preventive and Therapeutic Potential. Springer International Publishing.
Education Interests
Resident education; Physician well being; Electronic medical records
Selected Education Publications & Products
Marcsisin, M. J., Rosenstock, J. B., & Gannon, J. M. (2016). Schizophrenia and Related Disorders. Oxford University Press.