University of Pittsburgh School of Medicine Promotes Susanne Ahmari, MD, PhD, to Associate Professor of Psychiatry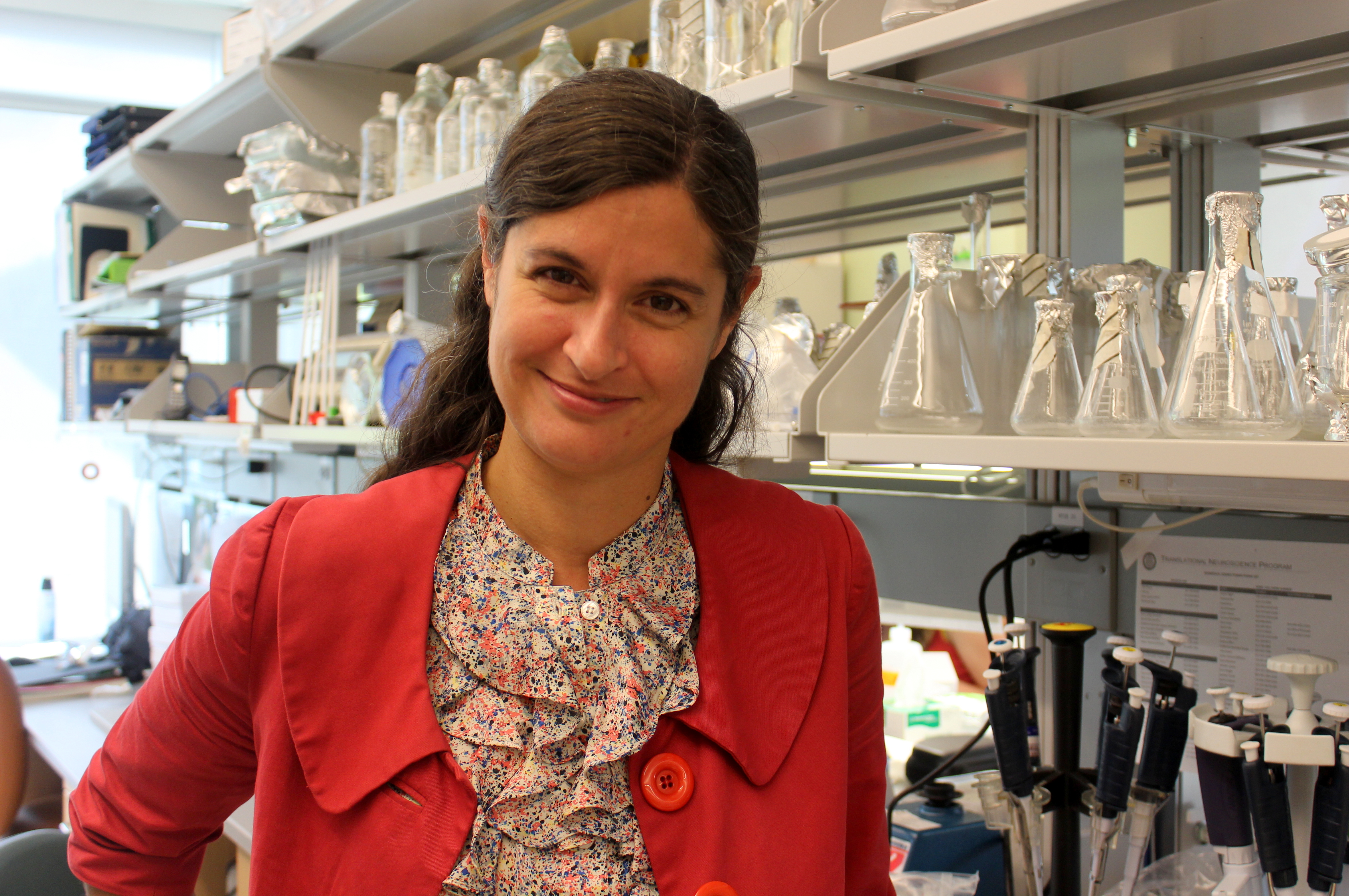 We are delighted to announce that Susanne Ahmari, MD, PhD, has been promoted to the rank of Associate Professor of Psychiatry by the University of Pittsburgh School of Medicine. 
Dr. Ahmari is a recognized expert in translational research of the neural mechanisms underlying obsessive-compulsive disorder (OCD). She is a pioneer in the use of optogenetics to uncover these mechanisms. In addition, she is interested in dissecting the circuit-level mechanism of action of deep brain stimulation using transgenic animal models of OCD and identifying neural plasticity mechanisms underlying perseverative behaviors. 
Dr. Ahmari integrates cutting-edge technologies into her work to explore new scientific programs. She is currently principal investigator (PI) of two National Institute of Mental Health (NIMH)-funded awards: a Biobehavioral Research Award for Innovative New Scientists, in which she tests the role of circuit plasticity in pathology and treatment of abnormal repetitive behaviors, as well as an R21 in which she uses in vivo calcium imaging to differentiate prefrontal cortex activity underlying OCD-relevant impairments in cognitive flexibility and compulsive grooming. She is also PI of a Career Award for Medical Scientists from the Burroughs Wellcome Fund, in which she investigates the role of cortico-striatal circuits in OCD pathology and treatment. She is the first psychiatrist to win this award. Additionally, she is PI of several foundation grants, including a Klingenstein-Simons Fellowship Award in the Neurosciences and a Fay and Frank Seed Grant from the Brain Research Foundation. She is also a recipient of a One Mind Rising Star Award, through which she is investigating novel treatment targets for OCD.
Dr. Ahmari has won numerous awards for her work in translational neuroscience, including the A.E. Bennett Research Award from the Society of Biological Psychiatry and the Carnegie Science Award: Emerging Female Scientist. She is an elected member of the American College of Neuropsychopharmacology and the American Society of Clinical Investigators.
"Dr. Ahmari's innovative work has resulted in an impressive career record of independent and original research," said Dr. David Lewis, Distinguished Professor of Psychiatry and Neuroscience and Chair of the Department of Psychiatry. "She has also represented the University of Pittsburgh as a thought leader in national and international meetings focused on the integration of cutting-edge neuroscience tools with interventional clinical psychiatry."
Please join us in congratulating Dr. Ahmari on her promotion!