WPIC Undergoes Highly Successful Joint Commission Survey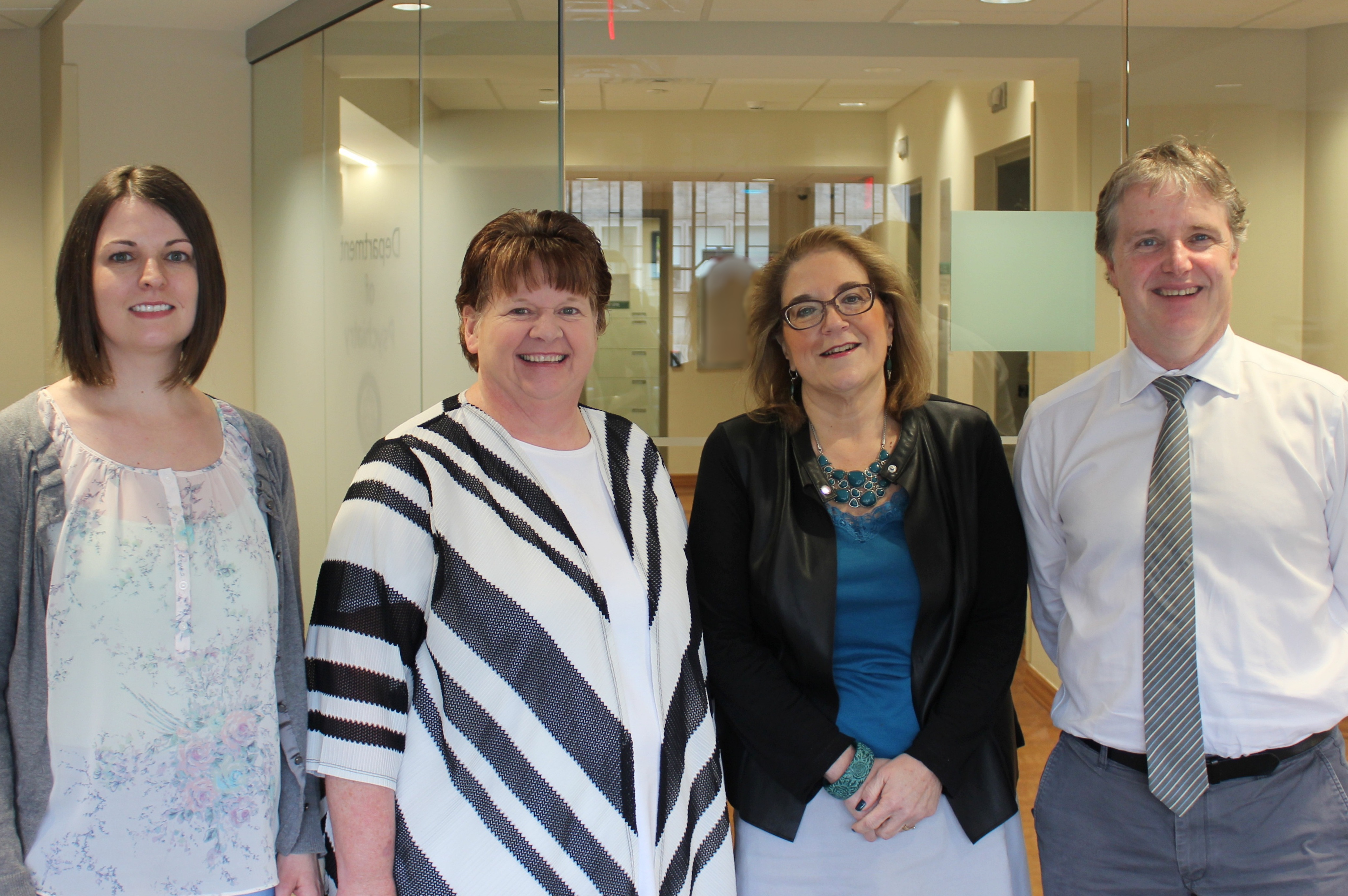 Pictured (left to right): Crystal Doran, Carol VanZile, and Drs. Camellia Herisko and Ken Nash

The Joint Commission arrived on March 12 for the triennial survey of the UPMC Presbyterian, UPMC Shadyside, and Western Psychiatric Institute and Clinic (WPIC) facilities. The Joint Commission survey is an unannounced event that occurs every three years and focuses on the environment, processes, and clinical records. A total of five surveyors toured WPIC inpatient and ambulatory behavioral health programs. Throughout the week, WPIC received ongoing accolades from the surveyors including the following comments:

 "One of the first psychiatric hospitals in the county to have no findings for suicide ligature risk in the environment. We recommend you apply for a Center of Excellence recognition for inpatient psychiatric care. The numerous awards received by the A-CABS team under the direction of Dr. Rasim Diler are to be commended." 
 
The energy and dedication of the staff, the approach to their work, and commitment to evidence-based care with psychiatric consumers from inpatient to ambulatory programs was noted. The surveyors described programs and staff as "amazing" and "role models" throughout the four-day survey. 
"We had a very successful Joint Commission survey across all levels of care at WPIC. Our success was truly a team effort, and we excel at working together as a team," said Dr. Camellia Herisko, WPIC's Chief Nursing Officer and Vice President of Operations and Patient Care. "All staff and physicians should be very proud of these results, but beyond this review they should be proud of the quality patient care that is delivered every day at all of our programs. We wish to extend a special 'thank you' to Carol Van Zile, who led this process and preparation for us."
At the close of the survey, it was clear that all the surveyors left WPIC with a newfound belief in how behavioral health care is supposed to be delivered, from the inpatient units to ambulatory programs and pharmacies, the accolades truly reinforce the quality of care delivered by our outstanding clinicians and staff.