Emotion Prosthetics Team Secures Grant in Pitt Performance Innovation Tournament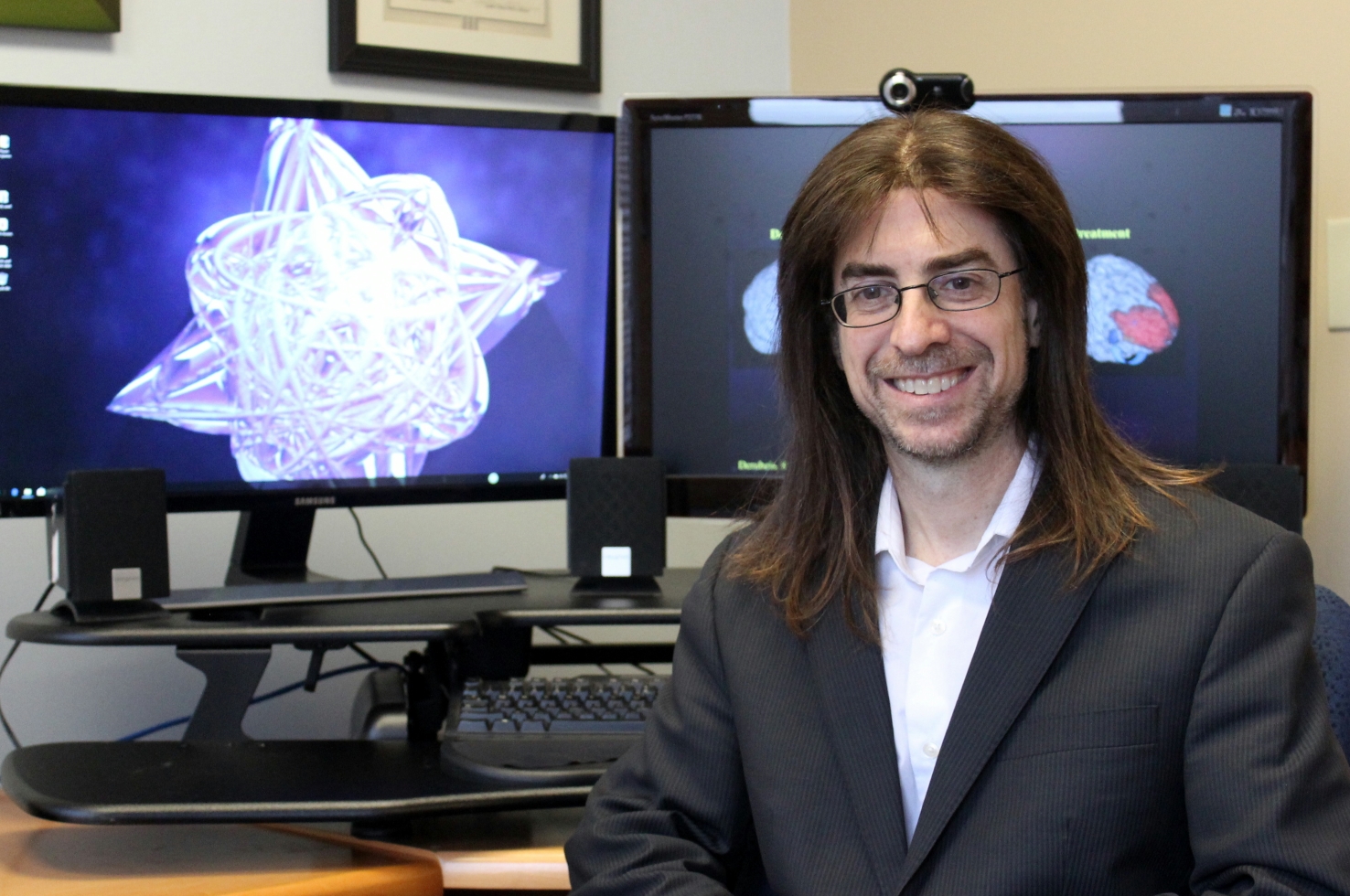 The Emotion Prosthetics Team took second place in Pitt's first annual Performance Innovation Tournament, designed to stimulate cross-campus collaborations in the area of human performance. As semi-finalists, Greg Siegle, PhD, Associate Professor of Psychiatry; Kathryn Fantauzzi, CEO and co-founder of the team's commercial partner Apollo Neuroscience, Inc.; and Psychiatry residents David Rabin, MD, PhD, and Shan Gao, MD, PhD, pitched their vibroacoustic stimulation platform Purrr. In a multiple round competition held on April 11, 2018, they secured a $70,000 grant for continued studies of the platform.
Purrr uses an autoreactive wearable device to detect rising stress levels and empower people to effortlessly control them. The sensing technology recognizes when a person starts to become stressed and responds by applying layered vibration frequencies to the person's wrist or back. The group has shown this helps people to regulate and better handle stress. Users also can measure physical signs of stress in real time and visualize them via a simple dashboard on the app. This innovation initially won first place in the 2016 Pitt Ventures First Gear commercialization program competition and then won first place in the Pitt Innovation Challenge (PInCh®) in 2017. This award elevates the project's total combined sponsorship to more than $200,000.
Pitt's Innovation Institute, Department of Athletics, Clinical and Translational Science Institute, Office of the Provost, and Office of Research presented the tournament. Applicants proposed innovations that address problems faced by athletes, coaches, and trainers, specifically innovations that enhance training, reduce injuries, increase physical and mental strength and endurance and ultimately improve human performance. The solutions are expected to have broad applications and the opportunity to positively impact people of various ages and physical conditions. The team will use the grant to develop prototypes and conduct technology testing in a real-world athletics environment and will have access to helpful campus and regional resources.